Called to be the hands and the feet…..
Many people ask us why we do what we do. For us, we don't serve for our own status and we are not looking for recognition or compliments. We serve, because God calls us to serve.
Matthew 20:27-28 shares what Jesus says about selfless serving; "and whoever wishes to be first among you shall be your servant; just as the Son of Man did not come to be served, but to serve, and to give His life as a ransom for many."
For years, we lived a Christian life but never truly let God get a hold of us. While traveling as "mobile missionaries", we have found that the more we serve, the more we grow. The more we grow, the more spiritually filled we become.
Our spiritual cup runneth over as we experienced serving with the Samaritan's Purse Disaster Response Team in Baton Rouge, LA.
We were humbled and in awe by the amount of destruction and pain still lingering 5 months after the flooding occurred here. As we pulled into East Baton Rouge (the area hit the hardest) we were met with countless piles of debris stacked high in front of every business and home. Piles consisting of years of personal memories covered in mud and moldy scraps of materials that were once part of someone's home.
We met local residents that shared photos of themselves standing in water levels up to their shoulders in their front yards. We heard stories of being rescued by boat from their homes and mold growing on steering wheels of cars that were stranded in the mud. Our hearts ached for the people that lost everything! From pets to clothes, to appliances, cars and complete loss of their homes…the water came cascading in from every direction. It came in like a monster and consumed large areas in and around Baton Rouge.
Our crew was part of the rebuild team, which comes in after the news and media have left. This team comes in an stays until the entire rebuilding process is finished. They are in it for the long haul! Normally, rebuild teams stay in a town for 6 months (on average), however, to give you an idea as to the extent of damage here in Baton Rouge, they have contracted to stay for 2.5 years!
The house we worked on was that of a single mother and her two teenage daughters. She lost everything in the flood, was rescued by boat and only escaped with the clothes she was wearing. The house was reduced to a vacant shell and was in a housing development that was ravished by water; in fact, no home was spared in this subdivision. The water levels were still high and overflowing in many areas. We were surrounded by heaping piles of trash (some as tall as we are) and a multitude of FEMA trailers and abandoned houses.
Our days started at 5:30am and didn't end until 7:30pm and we were nonstop from sunrise to sunset. Although some (ok, most) days we were physically tired, we were spiritually rejuvenated and revitalized. We were constantly inspired by the people we worked with and feel so blessed to have met them all.
We had daily devotionals, prayers and evening share time. We ate three meals together, served together, prayed together and shared together. We were able to minster to fellow neighbors, other construction workers working in the area and to the homeowner's themselves.
When Jena met the homeowner for the first time, she sensed something was wrong and asked if she could pray for her. The entire crew stopped to join hands as Jena prayed over and for the single mother. With tears streaming down her face, the owner said, "you have no idea how much I needed that today." We may not have known she needed that, but God sure did!
We worked on drywall, mudding and taping throughout the entire 3 bedroom house all week, and listened to countless personal testimonies.
We came face to face with the realization that even after disaster response teams come in, people still need the continued act of Christian service and love. For these owners to let a group of complete strangers walk into their personal nightmare and surrender it all, must take an incredible amount of faith and vulnerability.
One volunteer we met has been serving with Samaritan's Purse for 8 years and she said, "serving with SP is a spiritual blast, much like trying to take a sip of water from a firehose."
You are inundated with emotions and you work many hours, doing physical work…..but no matter how hard we worked, we felt that we got (WAY) more out of the experience than we could ever have given. And somehow, despite the tremendous amount of drywall and mud that caked us from head to toe, we left feeling more refreshed, renewed and fired up about being HIS hands and feet and helping others in Jesus' name!
SO fired up in fact, that we are already at the site of an EF3 tornado that ripped through southern Mississippi last week. We are here now with the emergency response crews of Samaritan's Purse and Billy Graham's Rapid Response Team and we are gearing up for another spiritual adventure. Stay tuned for more on the tornado……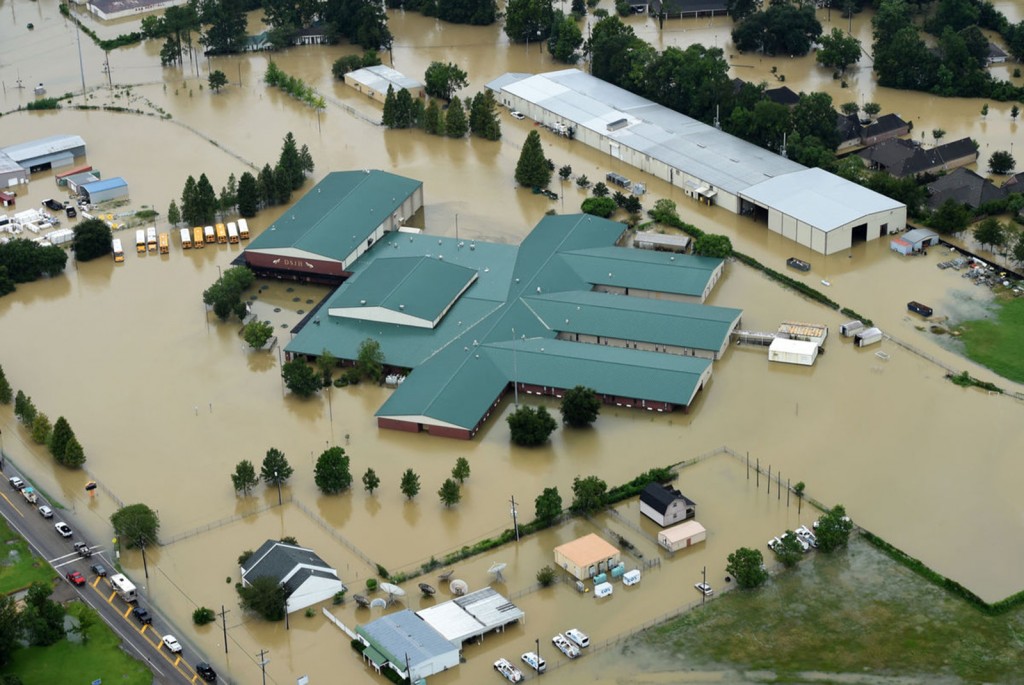 Live, as it happened, flooding in Baton Rouge, LA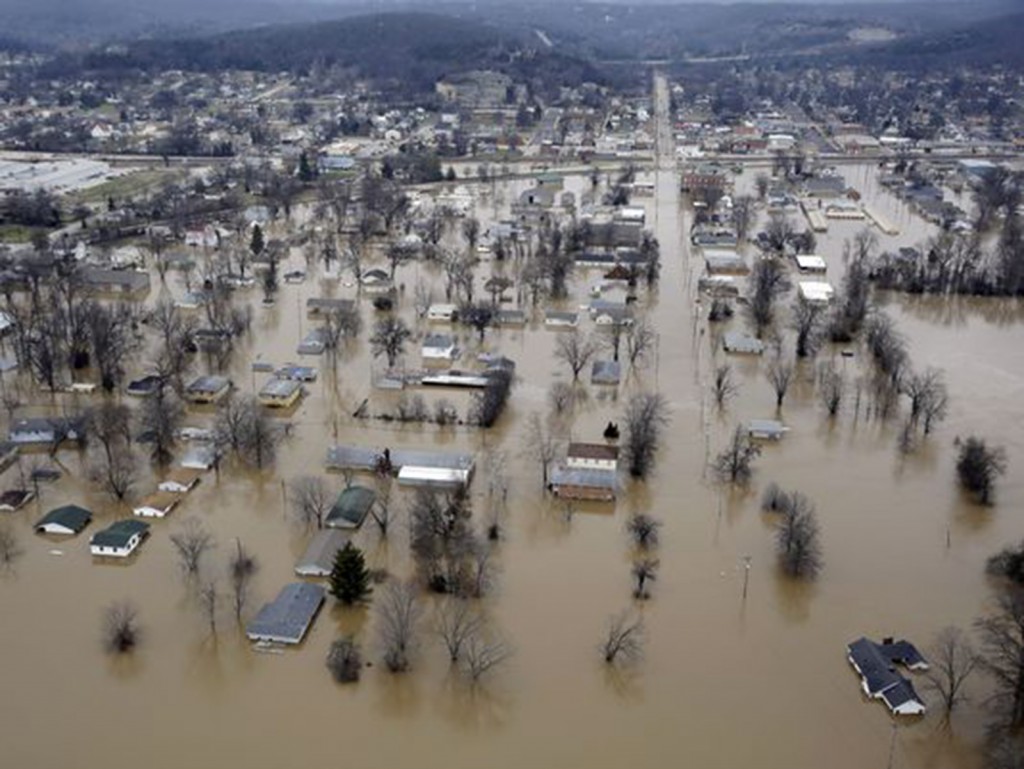 With this amount of water, it's hard to comprehend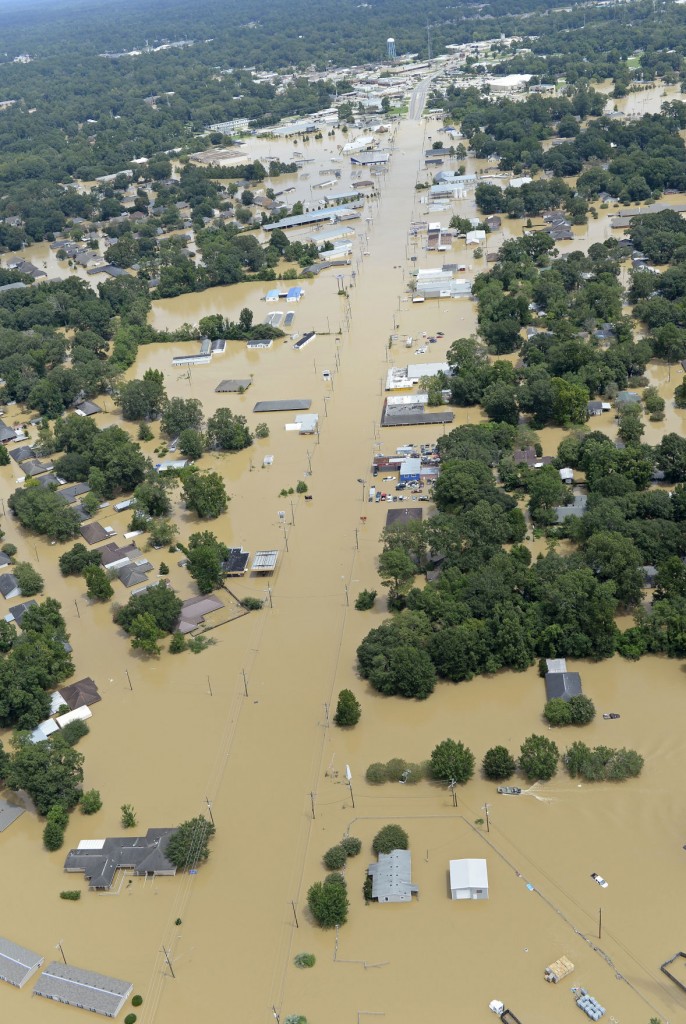 Historic flooding in Baton Rouge, LA during the fall of 2016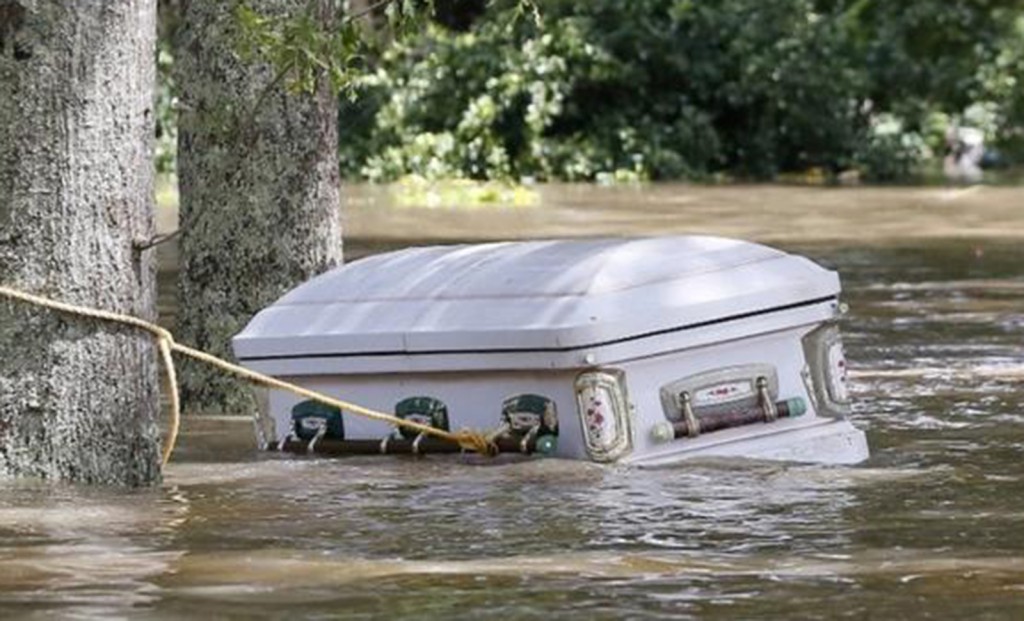 Can you just imagine?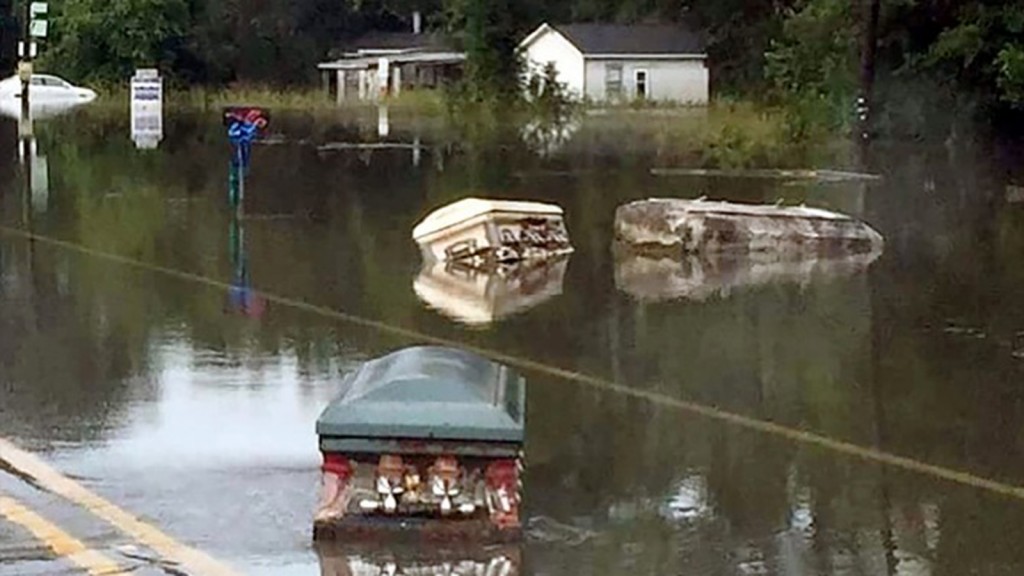 Coffins floating down the street is why New Orleans, LA had above ground cemeteries for flooding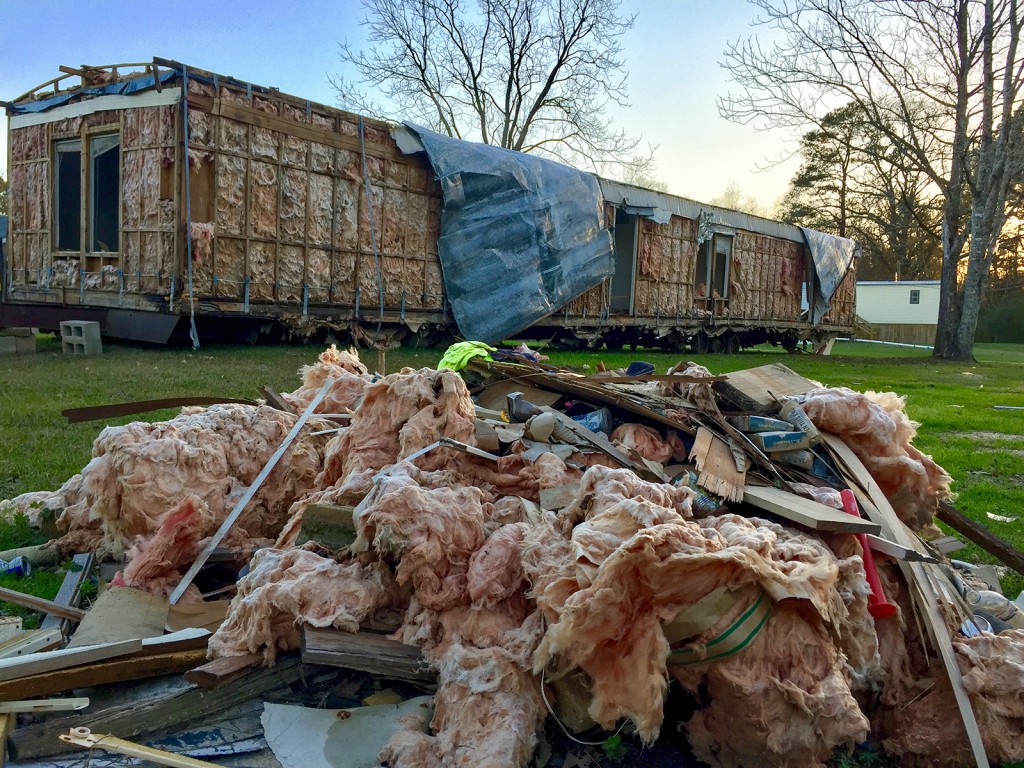 When we arrived on scene 5 months after the inital flooding, the town was still reeling from the effects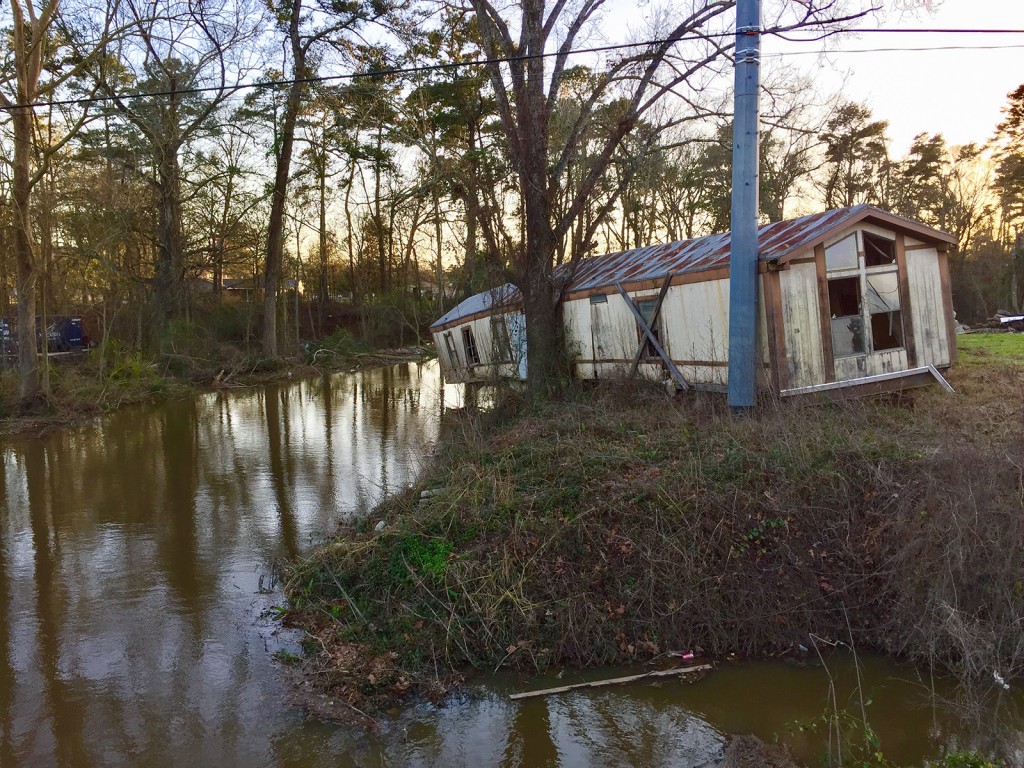 Homes slipped off foundations from the flooding, this one still teeters over a creek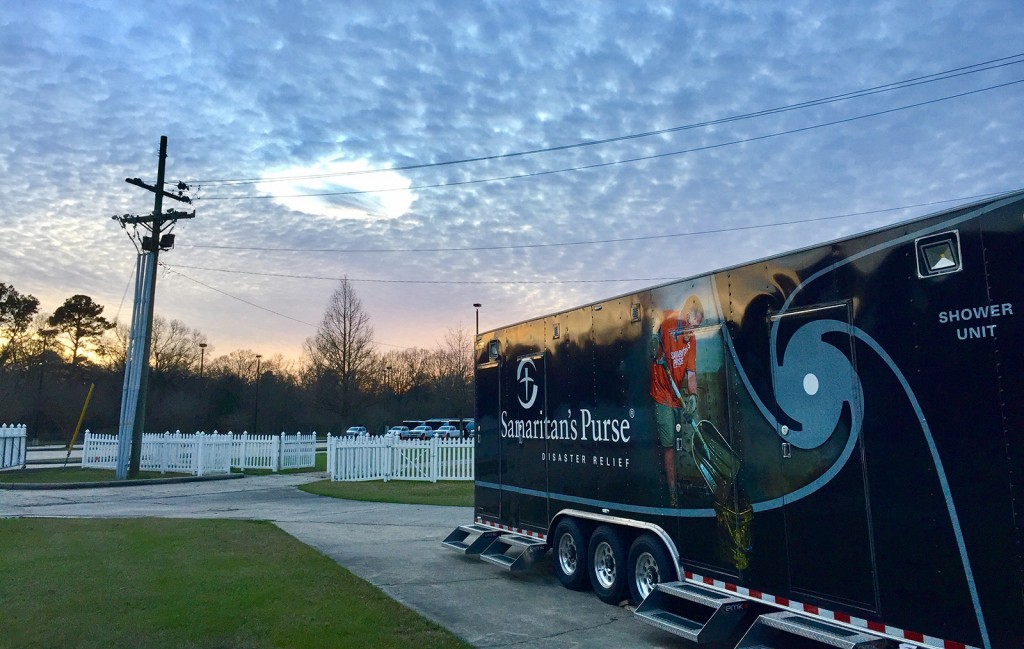 Samaritan's Purse Shower trailer in the Greenwell Springs Baptist Church parking lot (7 private showers inside and one laundry room)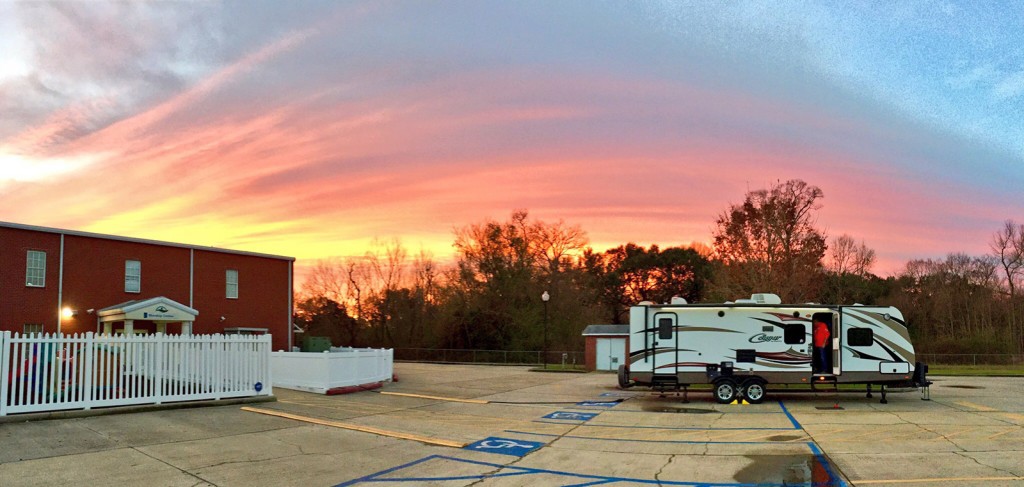 Our "home" for over a week in the back parking lot of Greenwell Springs Baptist Church outside of Baton Rouge, LA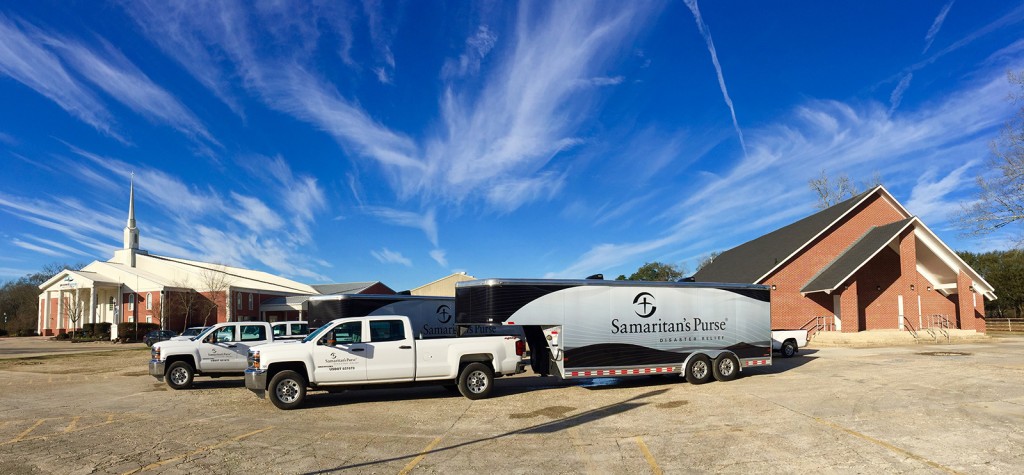 What a goregous and gracious host church- The front of Greenwell Springs, the chapel and the Samaritan's Purse cavalry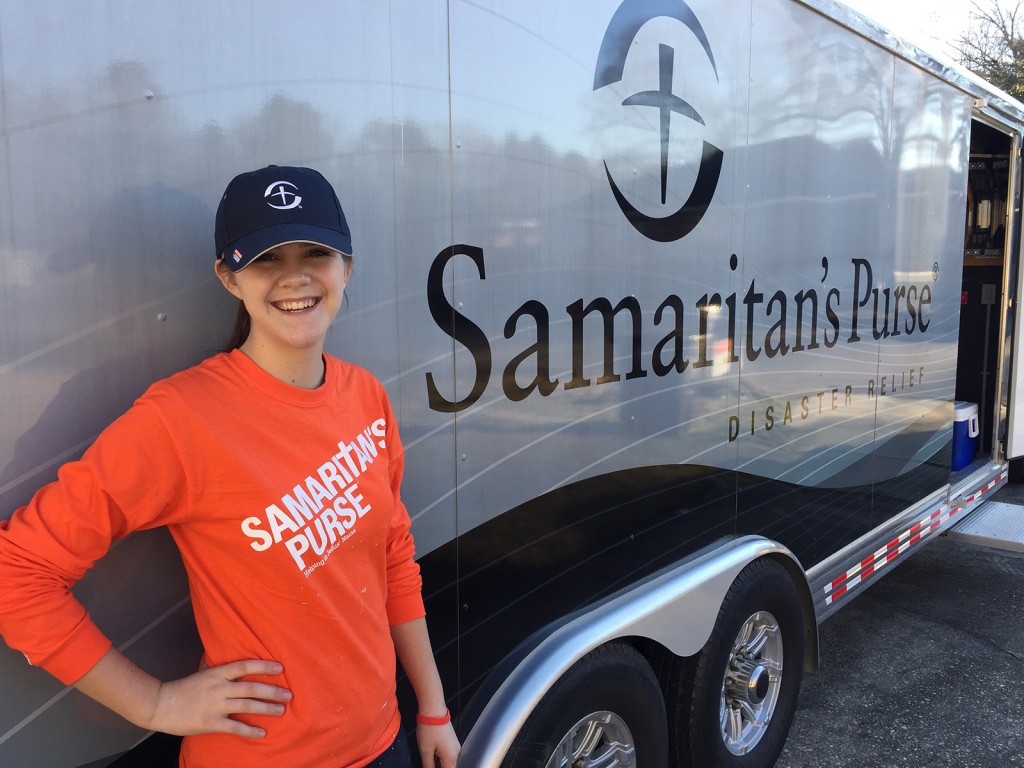 Little one posing with our rebuild trailer for the week – these trailers are AMAZING!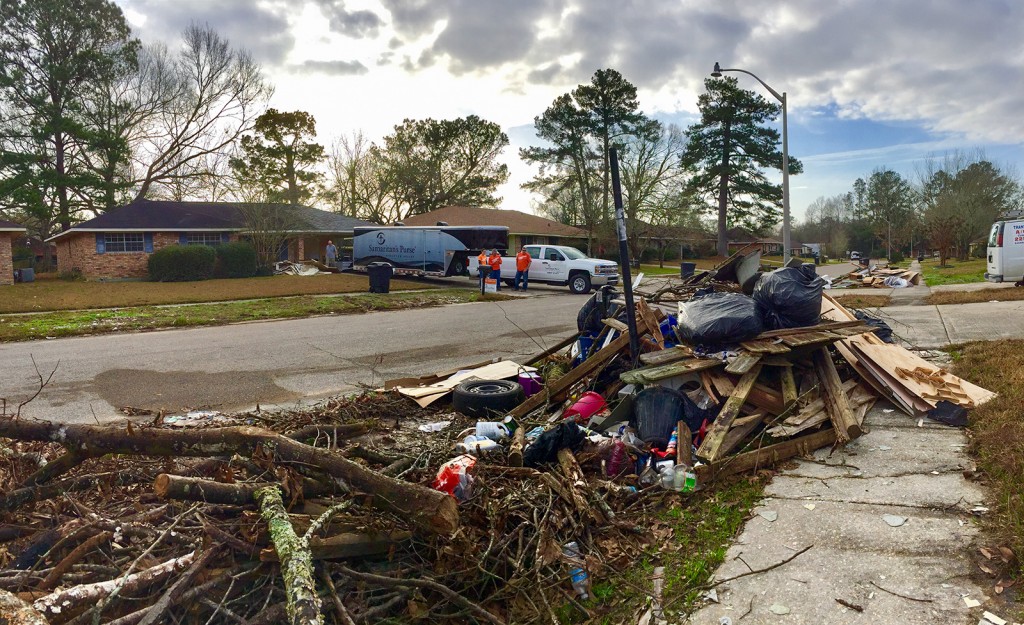 View of our worksite from across the street. Five months later and there are still mounds of debris piled in front of homes as they try to clean up and rebuild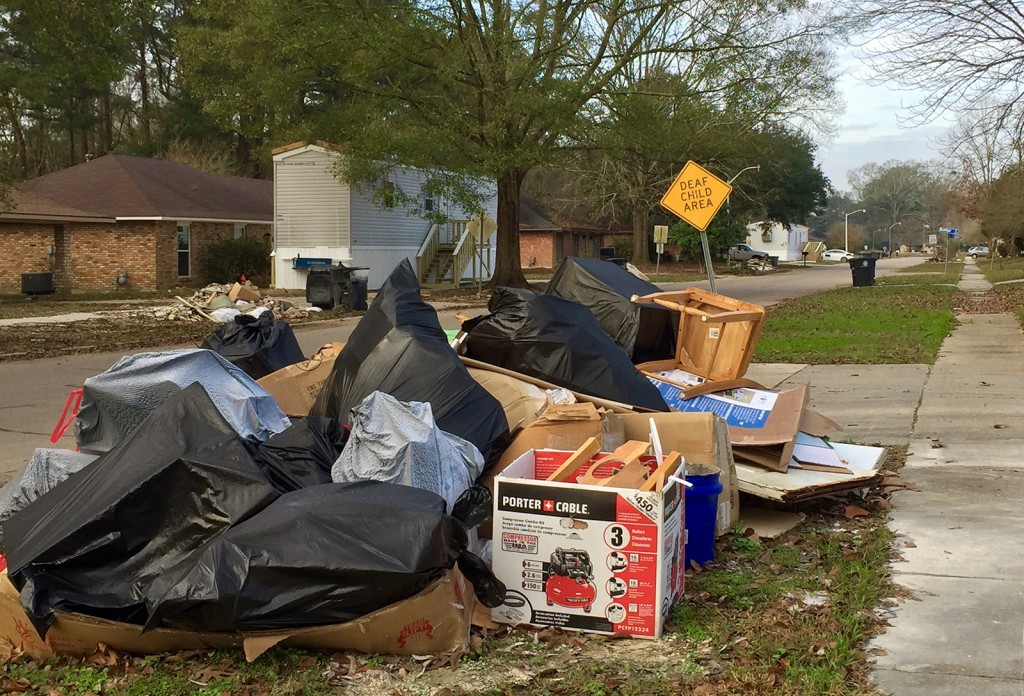 Debris and trahs piles still cover the city, as well as FEMA trailers on every block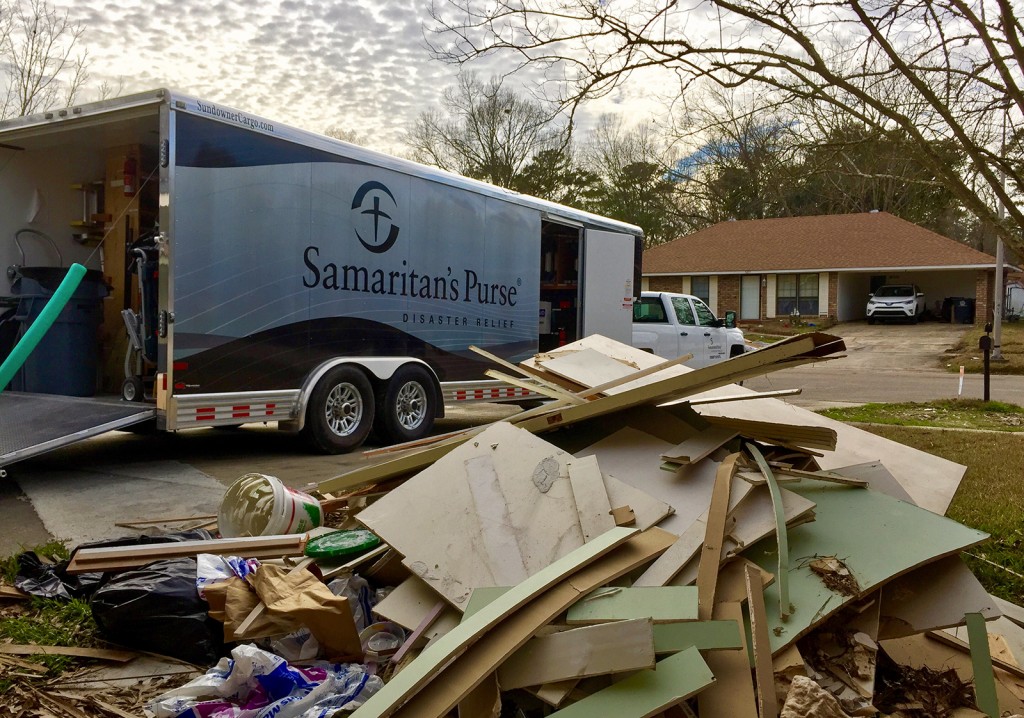 Our rebuild trailer and "progress" on the front lawn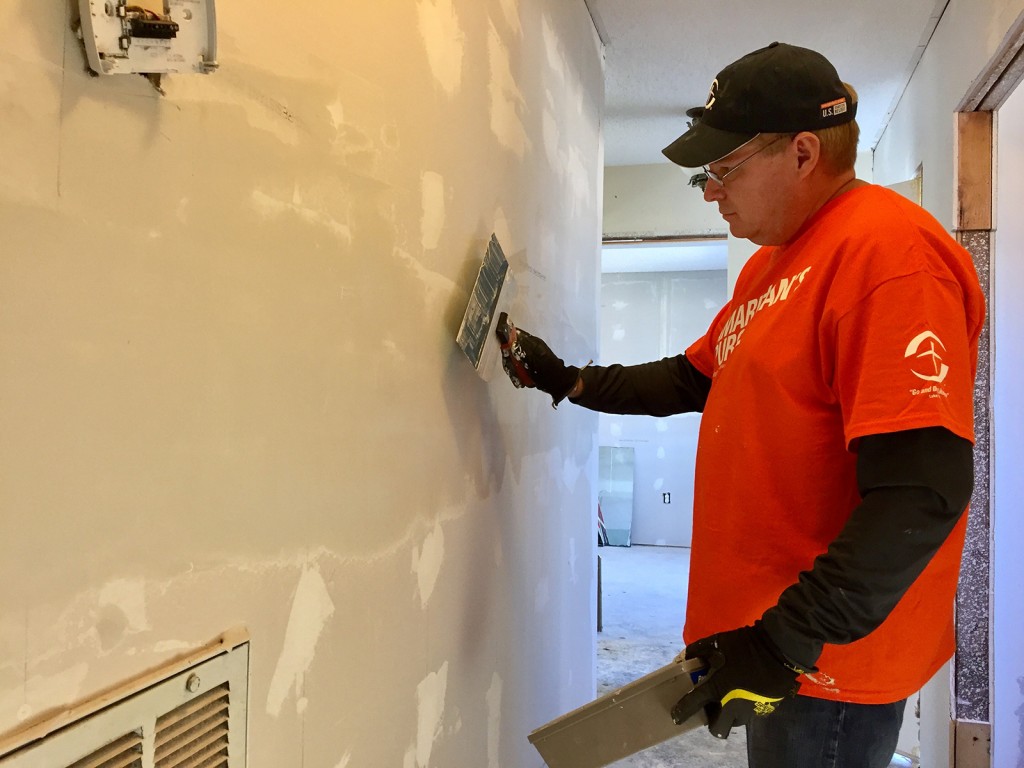 King of the smooth drywall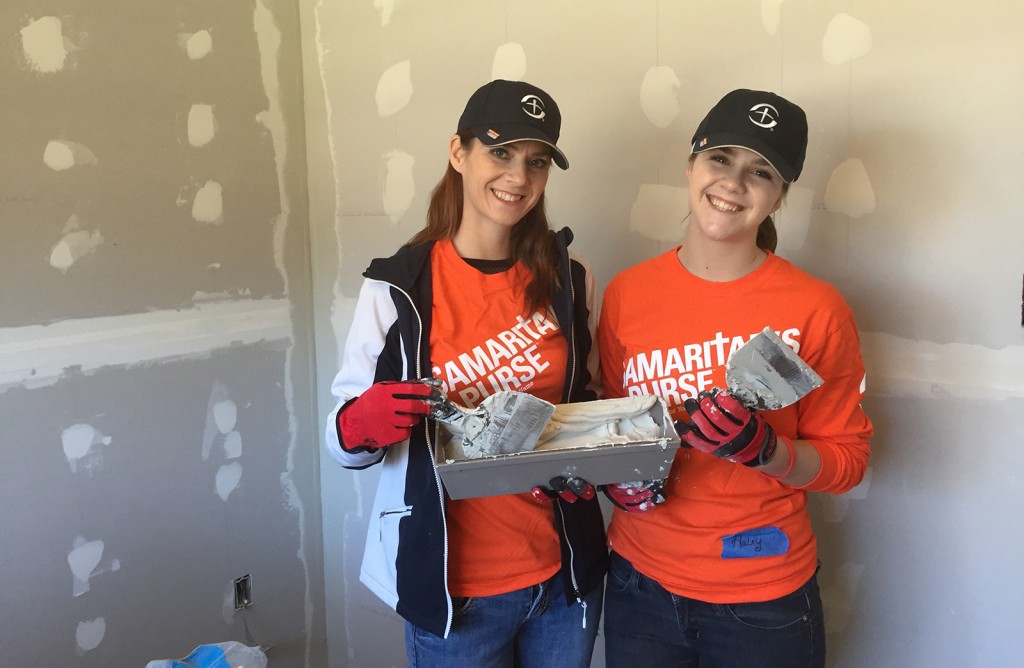 We learned the fine art of mudding, taping and drywall installation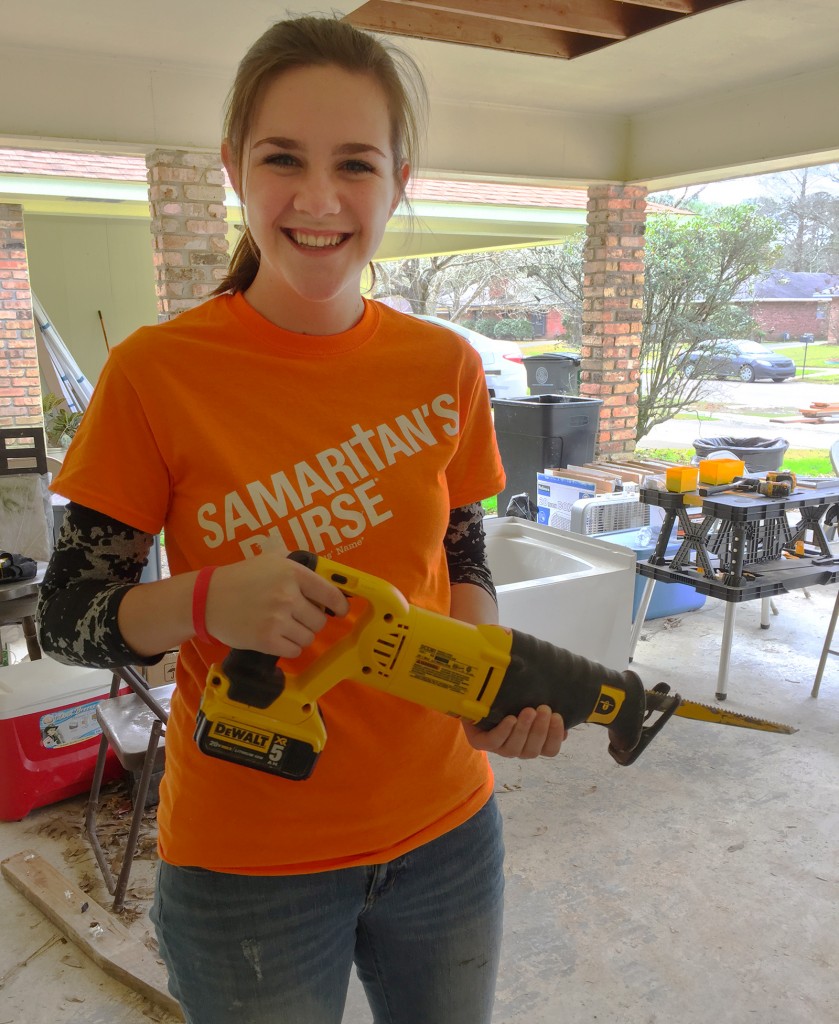 Little one and her new love of power tools….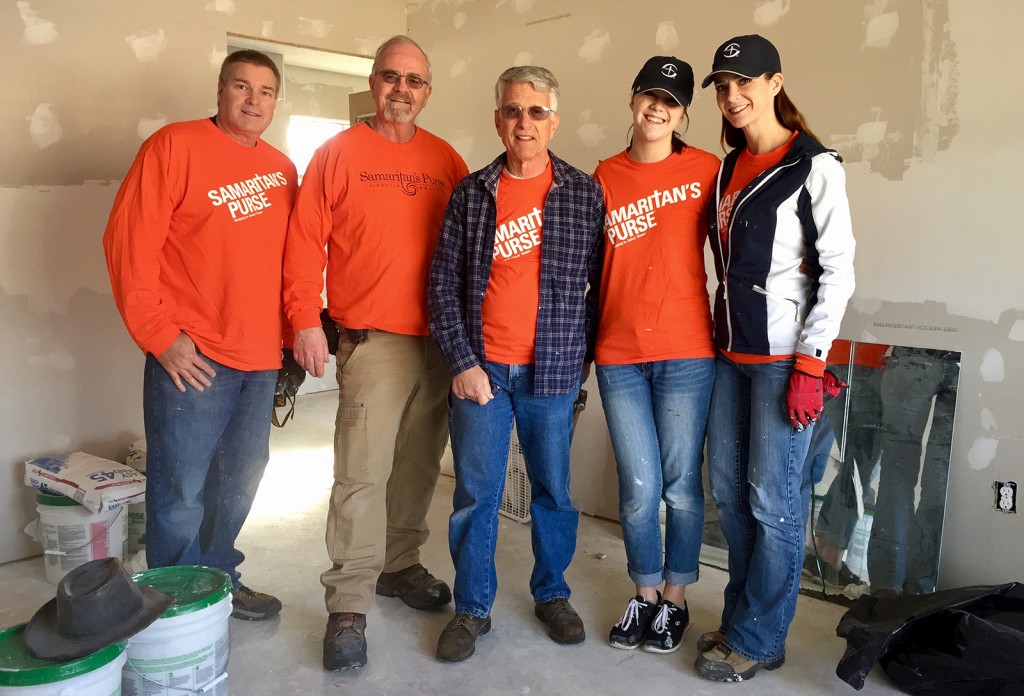 Our very special group for the week, we love Captain Bruce and Dave 🙂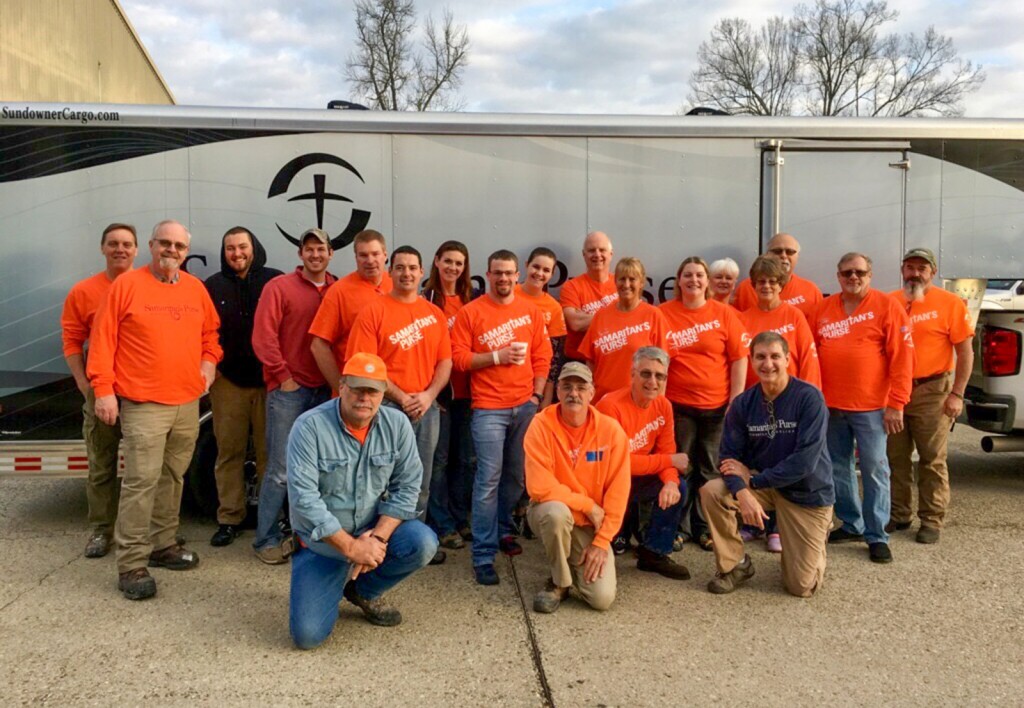 Our entire Samaritan's Purse volunteer group for the East Baton Rouge Rebuild project. Volunteers from all over the country, we made many new friends and we will never forget our experiences with them!