"Then he said to his disciples, "The harvest is plentiful, but the workers are few" ~Matthew 9:37
When we set out to go on the road full time and volunteer, we assumed God would take us all over the country. We never dreamed that we would end up only 7 hours away from our home (in the next state over…Arizona).
When you think of missions trips, you can't help but think of Mexico, Africa and other foreign countries. I could never have imagined that on the border of Utah and Arizona were sister towns that bore their own culture, that have been overlooked and ignored by the government and have been living within their own cult and imbreeding for years. Colorado City, AZ and Hildale, UT are two cities that are shrouded in secrecy, lies and sadness, thanks to their self proclaimed prophet and years of brain washing.
No news reports, no fact gathering or research could have prepared our hearts for the reality of what these people have lived through and continue to live with out here.
We were so touched by the seriousness of the situation out here and by the people we met, that we decided to come back for an extended stay. We wanted to build relationships and help in any way we could, since we so clearly see a need for love and outreach in this predominantly FLDS community.
Our hosts, Brody and Liz came to Colorado City four years ago to begin the first stable Christian outreach organization in the area. Up until their arrival, no other outsiders had been able to live and own a home in this community, so it is God's will and God's work that is playing out in their lives as well.
We have been able to stay at the community center in our RV (with full hookups) and we have been given many opportunities to get involved, meet people and serve the people of "Short Creek". The residents here, don't call this area Colorado City or Hildale, it is known as Short Creek (pronounced "Short Crick").
Haley and I have been busy volunteering in the thrift store three days a week, where we have been fortunate enough to meet so many incredible women that come into the thrift store daily, just to chat and have someone to talk to. We have been blessed with an abundance of laughing children that can't wait to get out of school and run down to the thrift store to play with us. We laugh with them, play with their hair, give them piggy back rides, read to them and gift them with Action Bibles.
We have been able to assist with multiple community outreach events and have formed friendships with those visiting volunteers as well. During the outreach, we were surrounded by over 150 Short Creek residents that we could talk with, share and laugh with. Mainly, we listened….and in this listening, we heard some unfathomable stories from both men and women who are ex-FLDS members. To hear the stories of multiple moms, unbelievable edicts from the prophet, abuse and brain washing; our hearts ached with compassion.
Glyn has been filming a documentary and awareness video that consists of first hand experience, local knowledge and personal stories through interviews. Tears flowed as women spoke about their four babies in the town's baby cemetery (known as Babyland), the high infant mortality rate, inbreeding consequences, sister wives and being married away at 16.
There are beautiful things happening here too though; Haley has met a handful of teens who have gotten out of the FLDS church and was even invited to the local high school volleyball game and area hikes. We have been attending the first weekly Christian bible study in town and making a lot of new friends.
I personally have been able to share the love of Jesus with little kids through the Action Bible. I offered one little boy an Action Bible, and he originally refused telling me "comic books aren't real (pronounced "weeal"). After sharing and reading some of the pages to him, he asked me to tell him more about Jesus. I was able to share with him how much Jesus loved him (since he had always been taught that Jesus hated him and only through his good works and obedience of the prophet, Jesus might accept him), he asked for me to stop reading and walked away. A half hour later, the same little boy came up to me, tugged on my shirt, looked up at me with big huge eyes and said, "you promise (pronounced "pwomise") me Jesus is weal?". I bent down and heartily reassured and promised this sweet boy that Jesus was indeed real. He hugged my leg, clutched his new Action Bible to his chest and ran off. Although this story, still gets me all choked up to think about it, this is just one of many very personal stories we have experienced during our time here.
I can't forget to talk about the epic scenery and gorgeous geographic location of Short Creek. We are surrounded by Grand Canyon to the south and Zion National Park to the NorthWest and Kanab,Utah and Bryce Canyon  to the East. The jagged red rocks spike up from the red clay sand and are dotted with rich green pine trees and nestled into a tranquil canyon miles from the "real world". This is a very primitive town, with red clay roads, no stoplights, chickens running the streets and the whole town gets their water from three water faucets from the nearby spring. So rural and backwoods feeling, but yet, the streets are lined with high tech cameras and the FLDS houses are secured by 12 foot plus walls, barricades and every house looks like a prison or compound. A local here, told us that the walls are not meant to keep people out, but more to keep people in.
Two towns rich in history and scandal, but through the grace of God, things and people are changing.
Please pray for the people of Short Creek; the lost, the broken and the mislead. Pray for the hearts that are serving here everyday and pray for new opportunities and doors to open that will bring glory to God and peace to every resident that lives here.
We are once again extending our stay here because "the laborers are few". If you'd like to know more or would be interested in helping, please feel free to contact us at: totallytrailer@gmail.com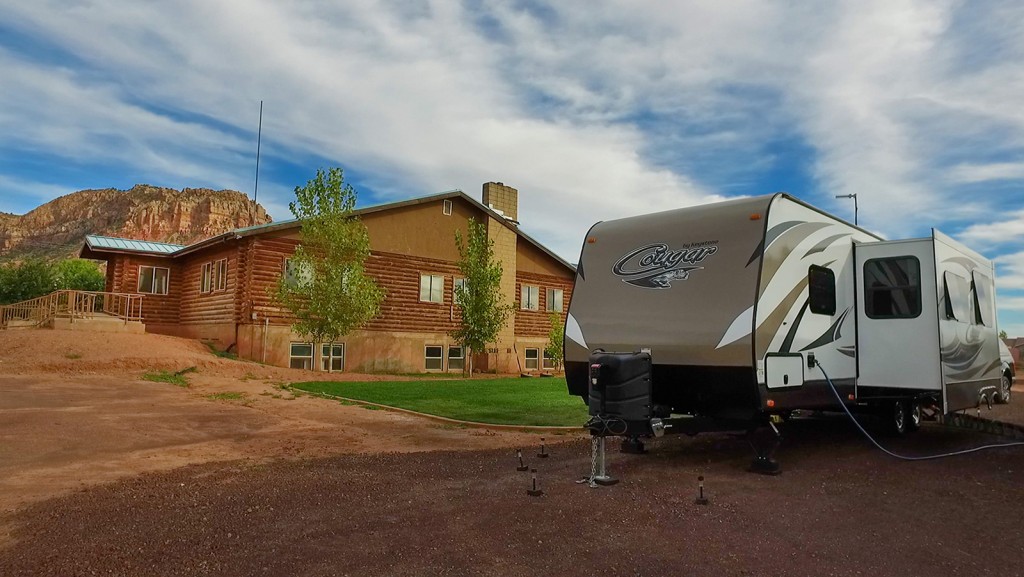 Our home sweet home for the next few weeks- Right next to the log cabin community center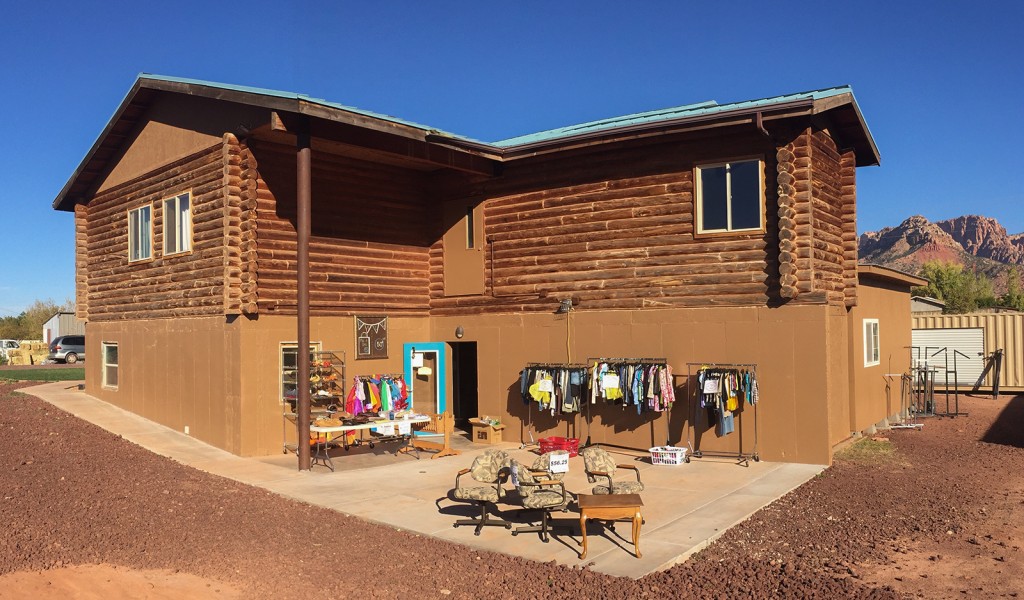 The thrift store is below the community center and is where Haley and I have been hanging out!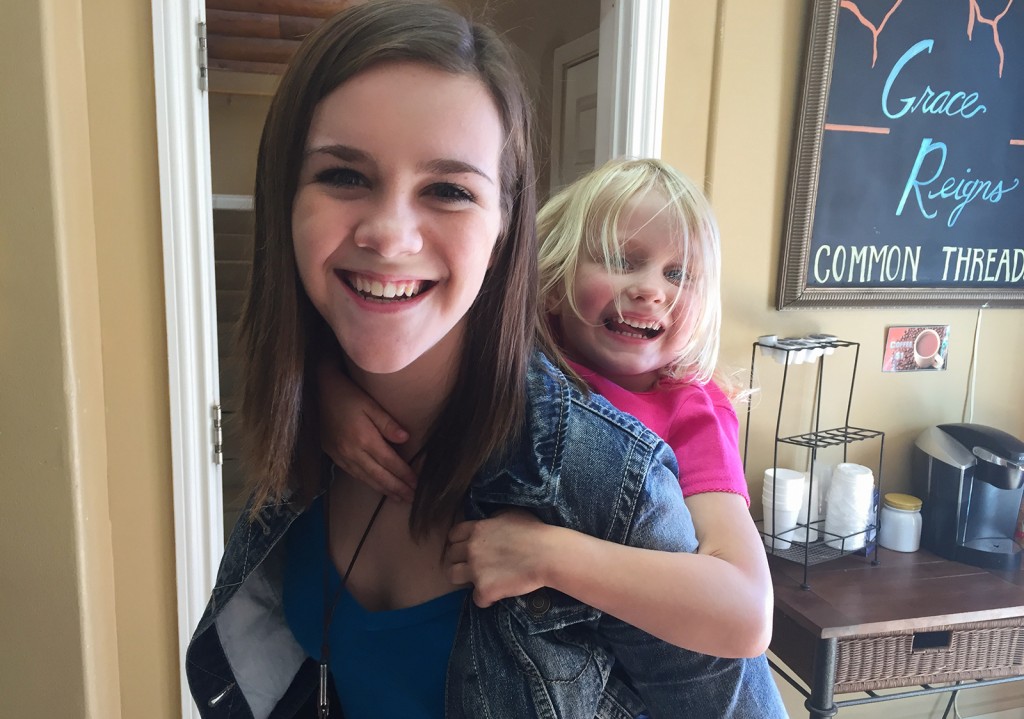 Free piggy back rides at the thrift store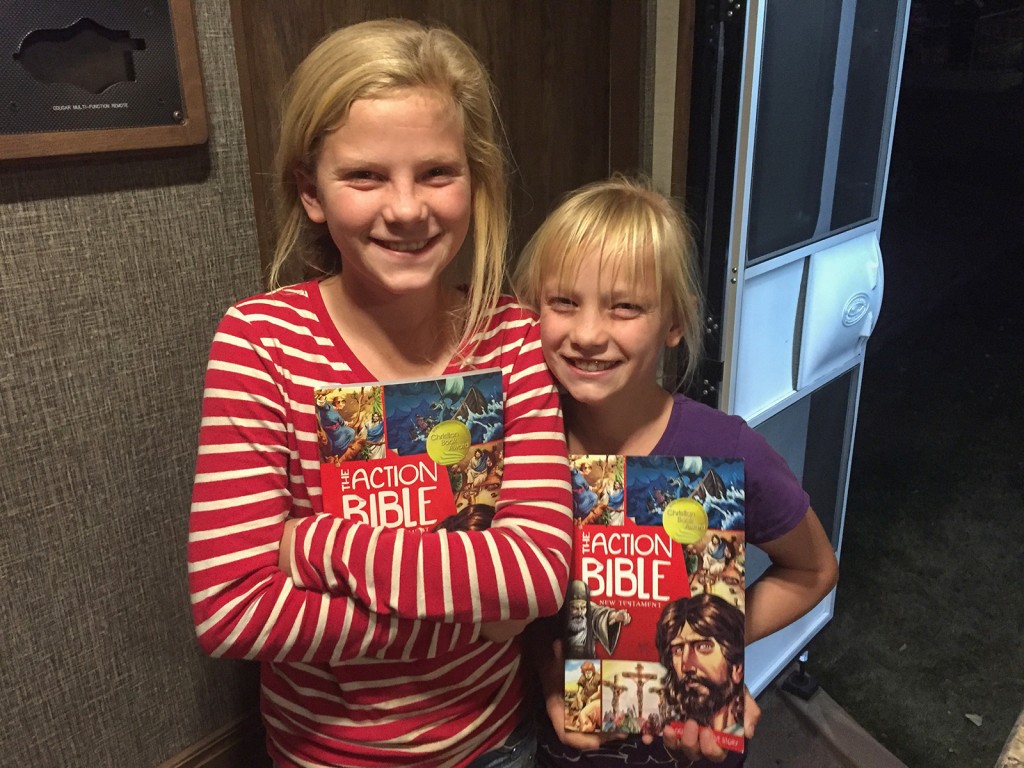 Our new little friend (in the striped shirt) and her sister come to visit us everyday after school!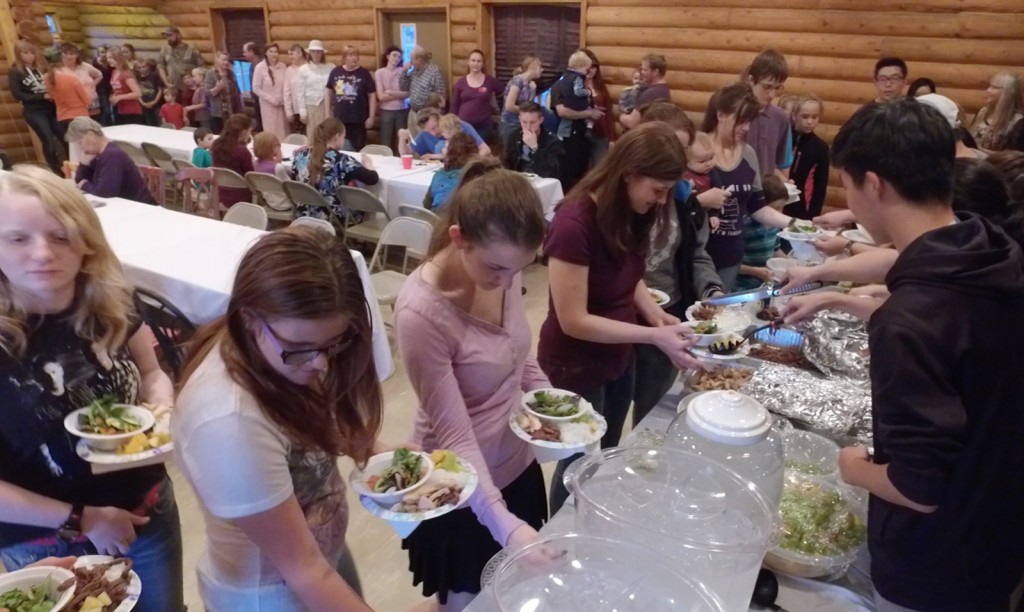 Check out the huge line for the Korean BBQ outreach event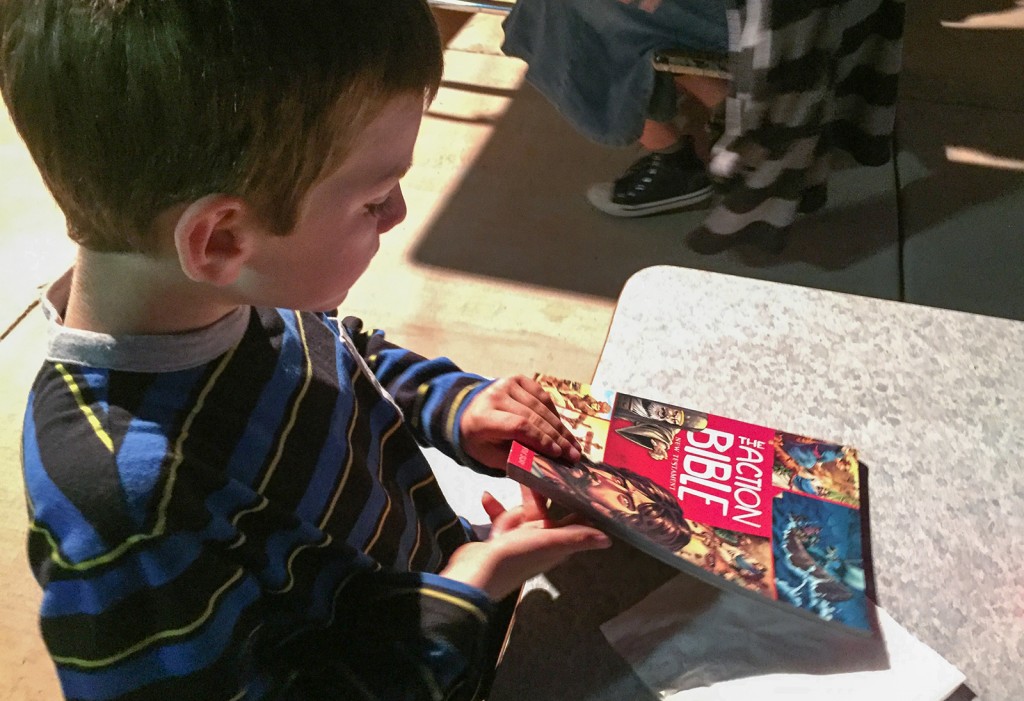 My favorite little guy that asked me to promise him Jesus is real 🙂

The birth of a church…..Bible study and worship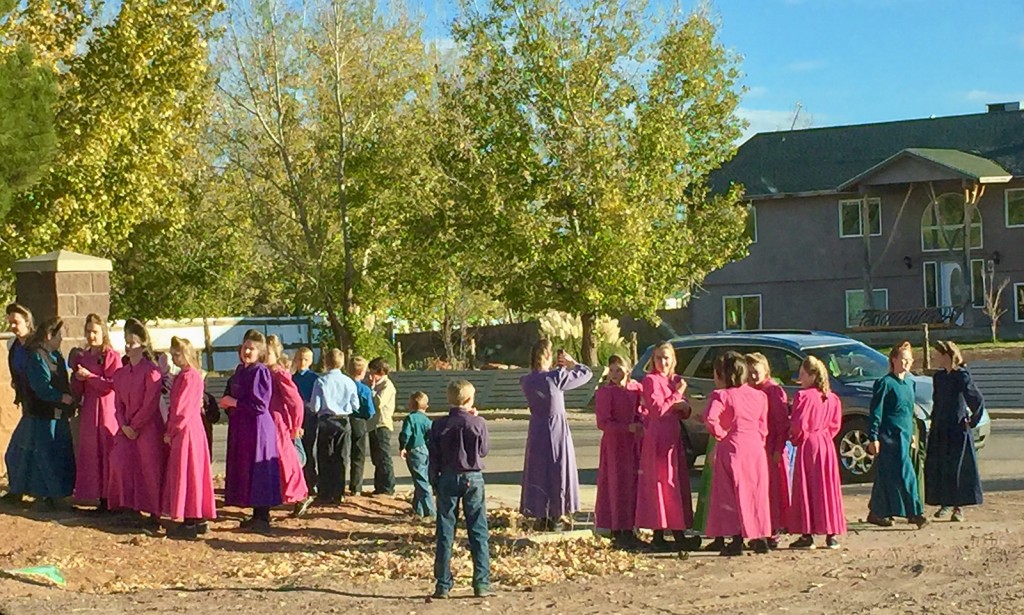 FLDS girls in their daily uniform and braids (solid color ankle length prairie dresses and boys in long sleeve button down shirts and jeans)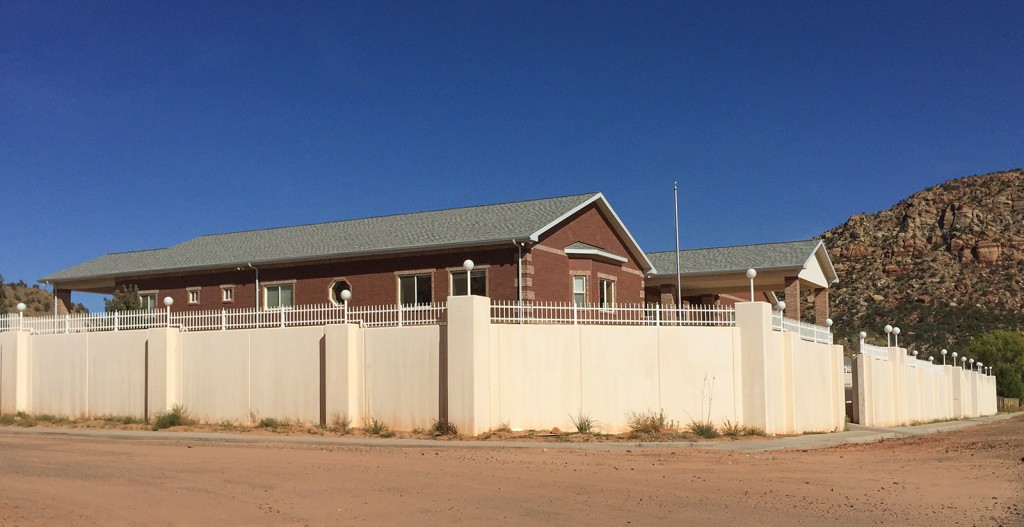 12 foot walls, plus another 3 foot metal fence on top of that-equipped with cameras for the "prophets" compound

We got a special tour of Warren Jeffs compound that was taken away by the federal government and has now been turned into a bed and breakfast. This is the first hotel of any kind in this community and you can now stay in the prophets compound for less than $90 a night!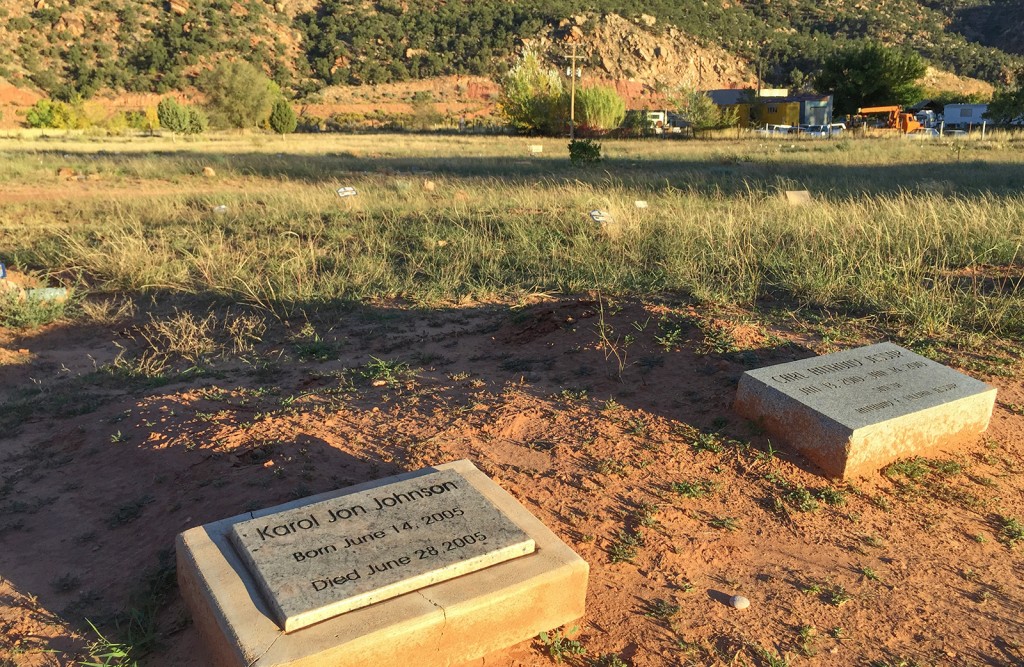 There is a separate baby cemetery in town that the locals refs to as "Babyland". Babies, infants and toddlers are all buried here and not in the regular community cemetery. Many don't have markers and it is unknown exactly how many babies are buried here. There are many theories on this, but still very sad.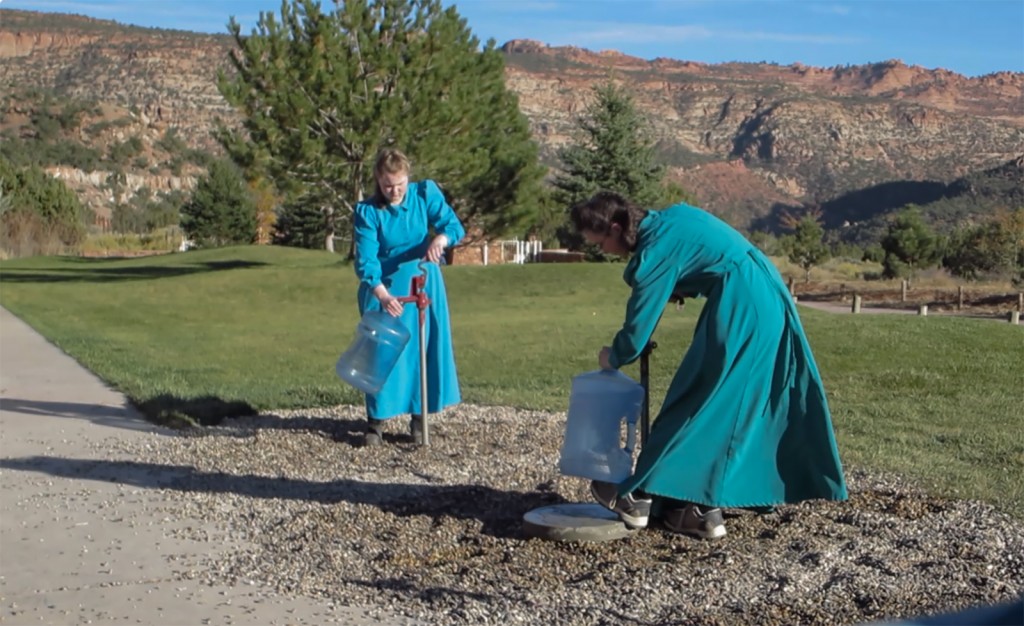 The watering hole, where the whole town gets water from three faucets- natural spring water from the canyon above the town. P.s. It's delicious water!!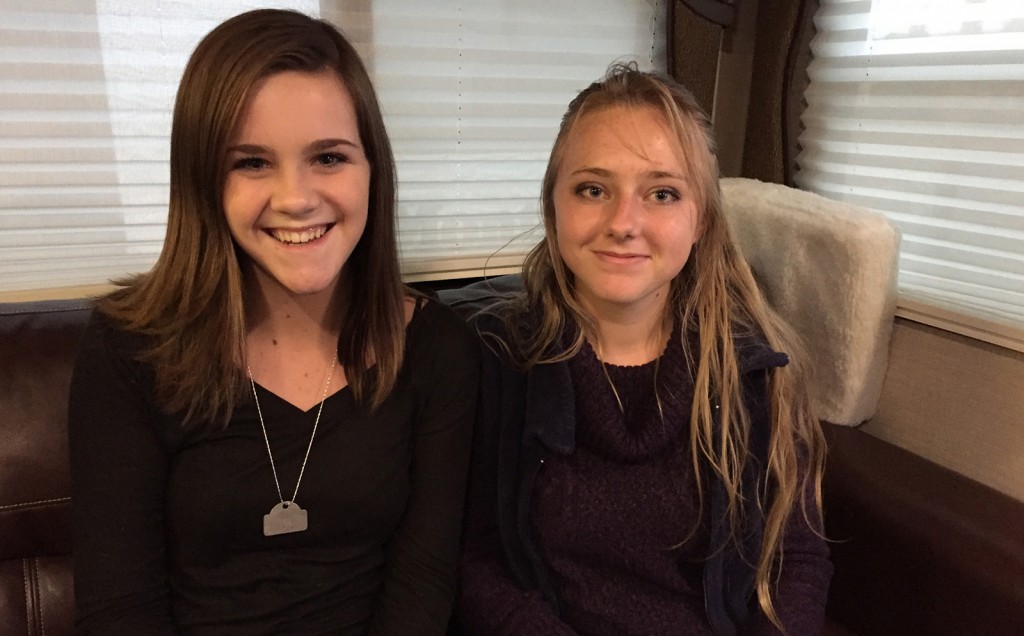 Haley and her new high school friend that invited her to the volleyball game and comes to hang out with us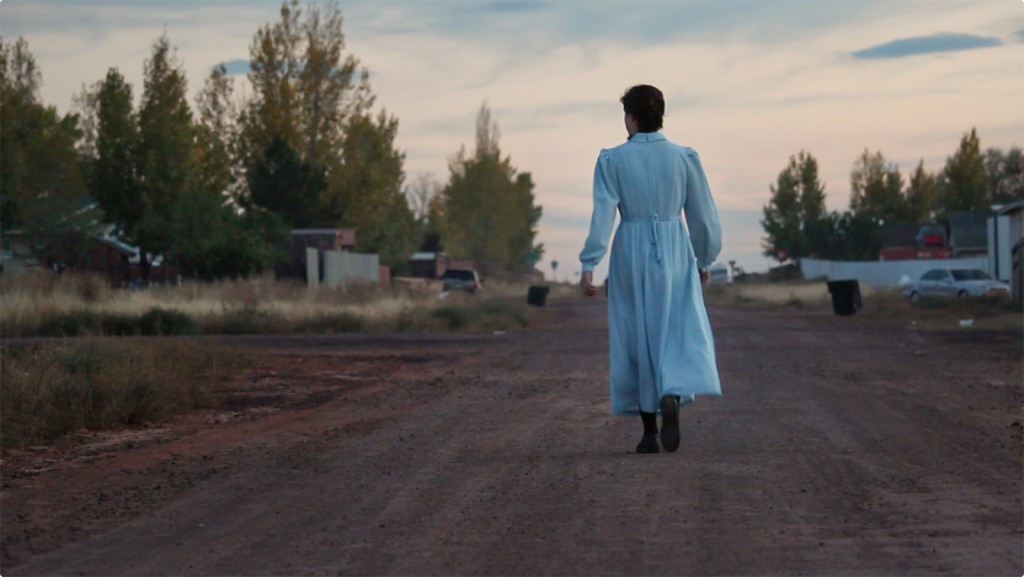 FLDS girl walking down on the dirt roads- this is a very common sighting in this town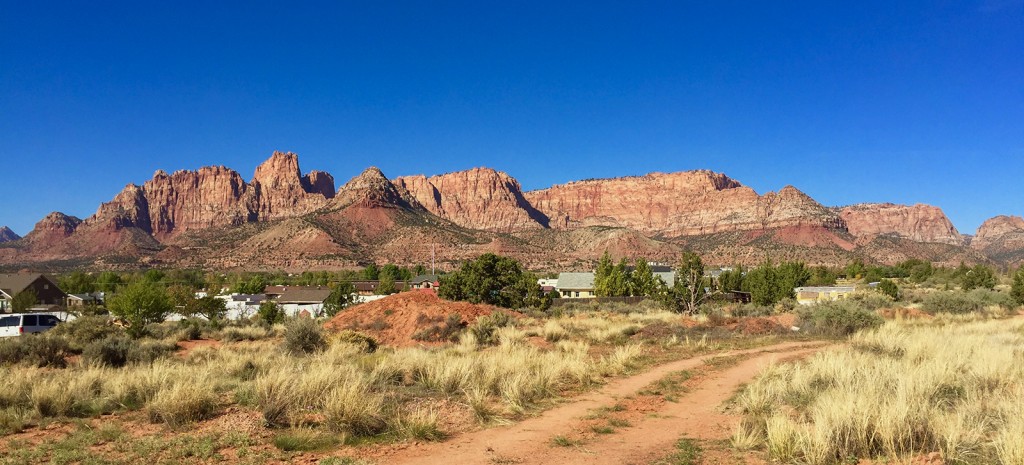 The gorgeous scenery that flanks this small FLDS community is breathtaking