Launching our Action Bible Project for the kids of Colorado City and our first ever GoFundMe fundraiser!
The Action Bible is a fantastic book that translates the Bible into comic book form. It's a fun and interactive way for kids (of all ages) to learn and love the stories of the Bible while hearing about God's awesome love for them!
As a young boy, Glyn's life was highly influenced by these Christian comic books. He would read them cover to cover and even now, as an adult, he can still recall every page and image in those books.
We always keep Action Bibles on hand to randomly give away to children we meet on our travels. Whether it's kids we meet at a restaurant, campground or shopping center, they are always excited to get an action packed comic book and we love watching their little eyes twinkle as they open the word of God (sometimes for the very first time).
On our last trip to Colorado City, we were so touched by the children living in that community. These innocent souls are still living in a polygamist town; a town that is divided between following the FLDS cult-like lifestyle (they've known their whole lives) or turning away from those beliefs and leaving their friends and family behind at the same time. These sweet children are ostracized and even ex-communicated from their relatives and even their own fathers. They have never gotten to swim on a sunny day because they were taught that the devil is in the water and toys are banned.
The children we met were happy and full of smiles and laughter. They wanted to play and learn about life and people; they were like little sponges!
In a time when they are no doubt searching for acceptance and answers, these kids should know about God! They should know about His love and His grace! What better way to do that, than through an action packed, colorful book that is fun and exciting to read?
This Totally Trailer Trio is super excited to go back to Colorado City and spend up to 10 days in the heart of this polygamist town.
During our extended stay, will be doing numerous jobs to help the families that have delfected and escaped Wareen Jeffs' cult.
It is our goal to provide every child we meet with their own Action Bible. During our last visit, we went with First Baptist Church of Page, where we helped give out 65 backpacks, so we realize that we have a pretty lofty goal to achieve!
We know that through prayer and with your support, we can accomplish our mission and bring God's word into as many little hands in Colorado City that we possibly can.
Your donations will go directly to the children of Colorado City and the Action Bible Project!
We are preparing to arrive in Colorado City next week and we pray that God will work through us and together, we can all be a light to these kids.
If you have never heard of Colorado City or Warren Jeffs, we encourage you to check out our video (in our blog or on our YouTube channel www.YouTube.com/c/totallytrailer for more information. And don't hesitate to email us with any questions!
We hope you can be a part of this awesome mission!! Click the link below: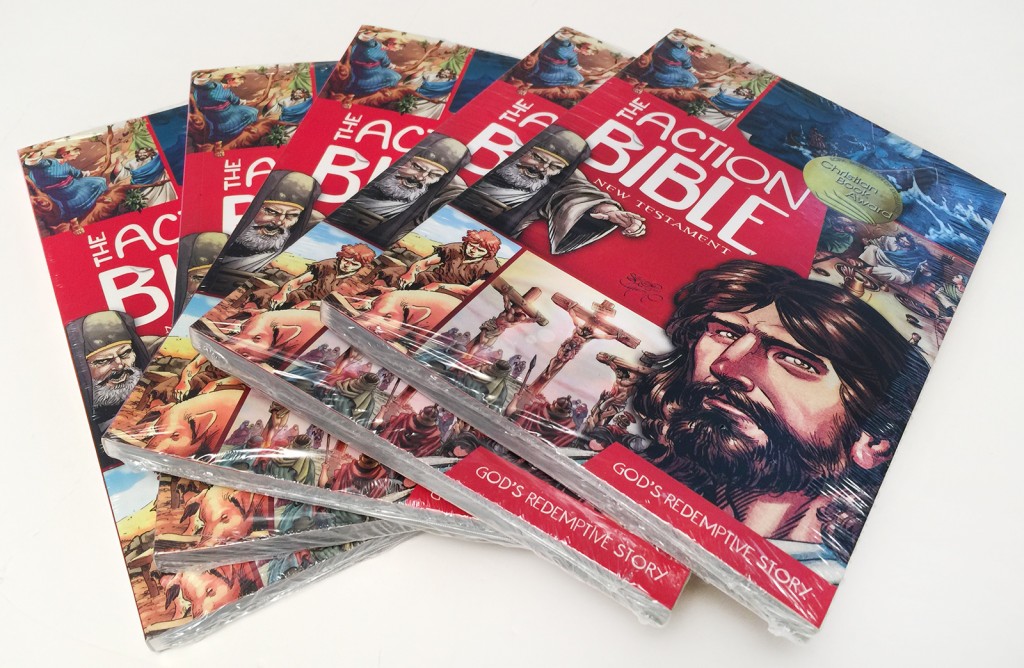 The complete New Testament in comic book form…how cool is that?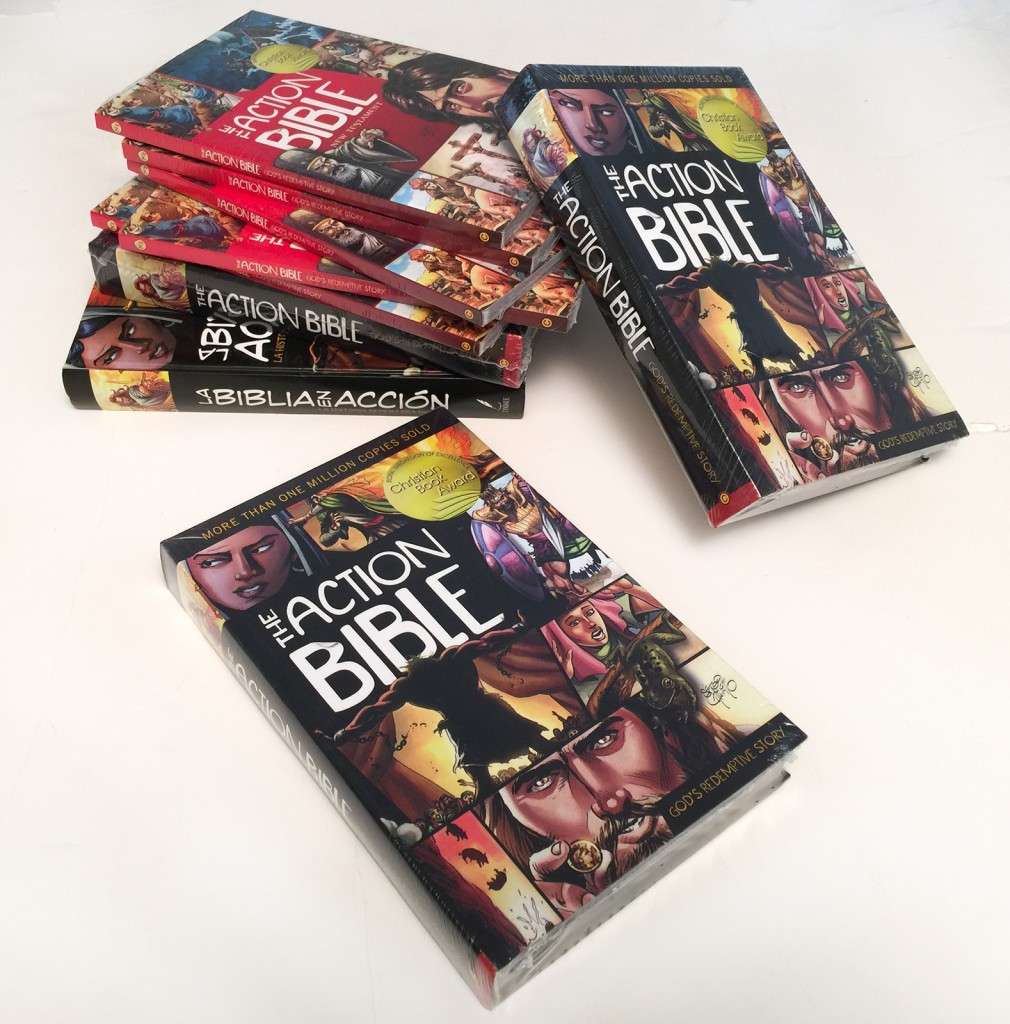 Some of the Action Bibles we keep on hand every day!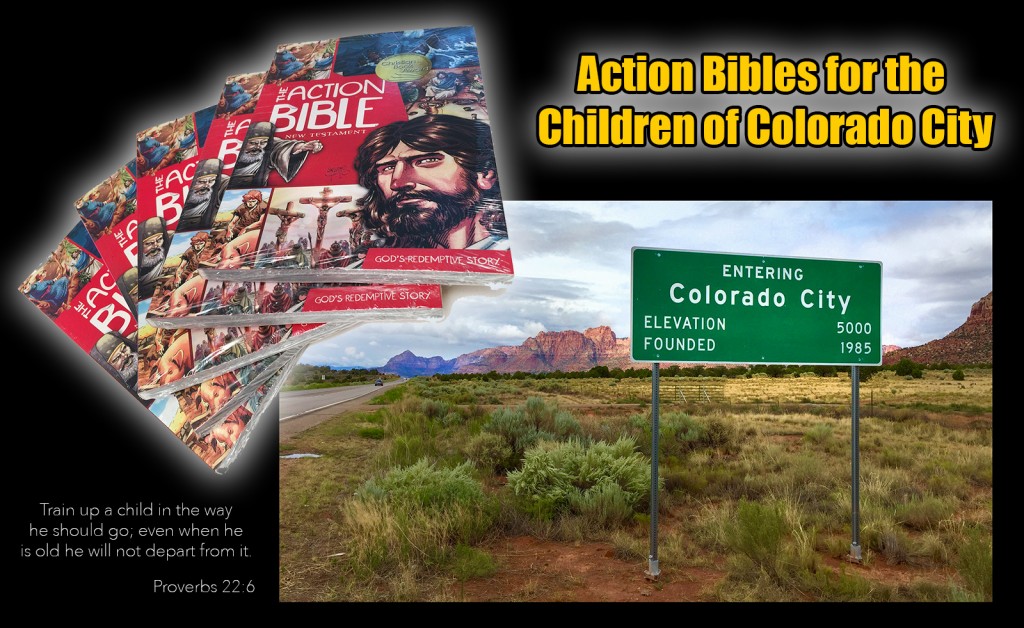 Please visit our GoFundMe page and help us get an Action Bible into each kid's hand!