"How many are your works, LORD! In wisdom you made them all; the earth is full of your creations." ~Psalm 104:24
Lake Powell….finally! Lake Powell is a magical place. There is something so calming and yet exciting at the same time. It is so mesmerizing and so grand that only God could have created this place.
It is a place that millions of visitors from around the world come to see every year and is packed full of foreigners all summer long. It is a place where families and friends get together to rent houseboats, ski, relax and have fun.
For us, it is so much more…. Hubby and I started coming here every year since we met. This is where we first camped together, survived microbursts and haboobs together out on the water, were stuck together for a long road trip, slept with poisonous frogs and ultimately, where we fell in love. Our trips in the "early years" of our relationship were enhanced by the memories and adventures we experienced on this massive lake, surrounded by God's handiwork.
This lake had such an impact on us, that we actually got married out in the middle of Padre Bay on top of a houseboat! We find it only fitting that we should return to here for our anniversary this year!
It was another gorgeous drive from Hurriance to Page. We passed through Kanab and Colorado City (which has an eerie and fascinating story) and across the Glen Canyon Dam (which always freaks out my two traveling companions) and waded through the Antelope Canyon Tour Trucks and jaywalking tourists to our new "home" just outside of town.
I'm such a sap, that when we rounded the bend off Highway 89 and I caught a glimpse of the lake for the first time, I could not contain my eyes from welling up with this pesky tears. Oh! What glorious joy to see this place again!
Here's what's on the agenda: to float, to boat, to laugh, to relax, to celebrate our love and to create new memories and meet new friends!
We will be staying at the Page Lake Powell Campground in town and the manager Jerry hooked us up with the best spot in the RV park. We have an end space, with incredible views of rolling red rocks (and you know my hankering for red rocks)! It's only $28 a night for full hook-ups here and they have laundry facilities, a gym, indoor pool and spa, a little store and did I mention the red rocks?
Lake Powell, we have arrived (did you miss us)?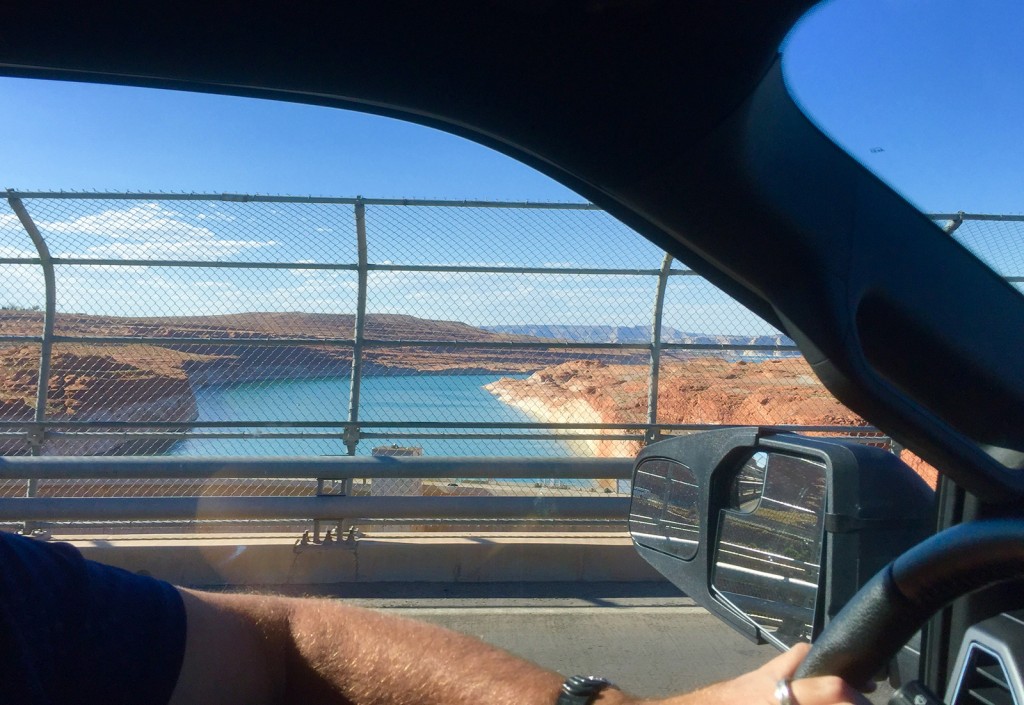 Going over the Glen Canyon Dam….There it is….LAKE POWELL!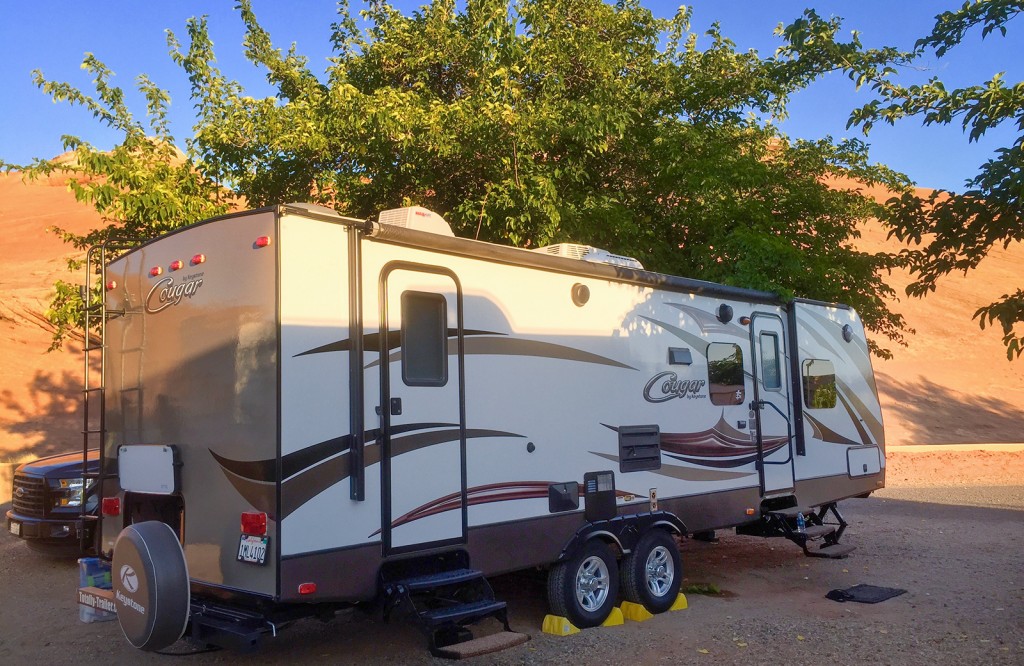 Just got settled and nestled into our new home at Page Lake Powell Campground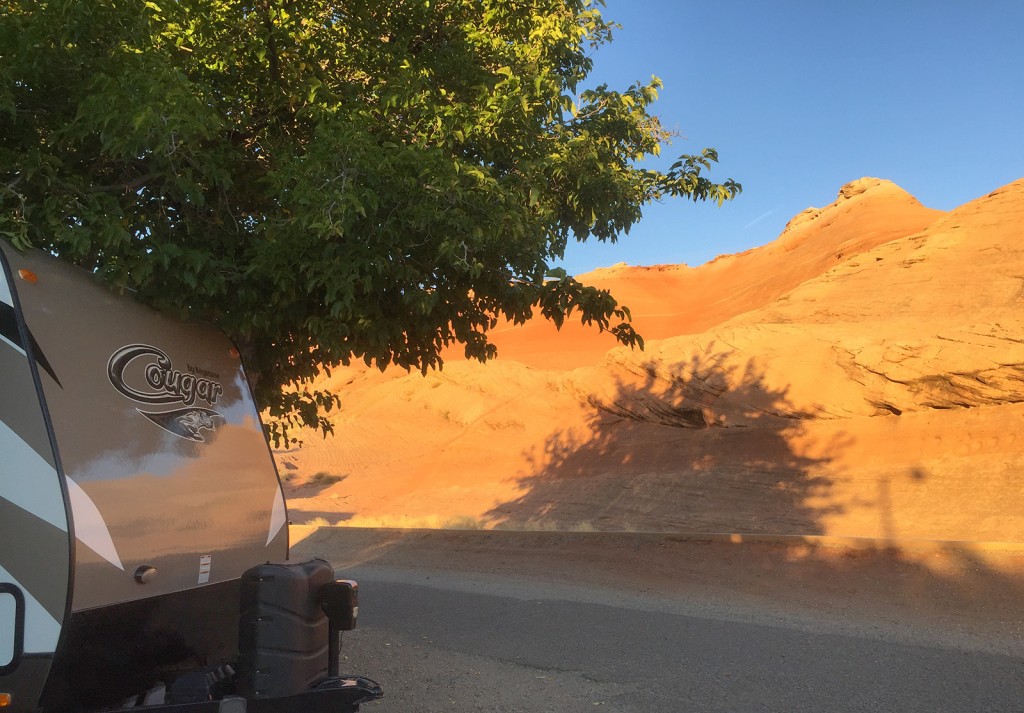 Perfect spot, nestled under a big beautiful tree and the best backyard view of red rocks!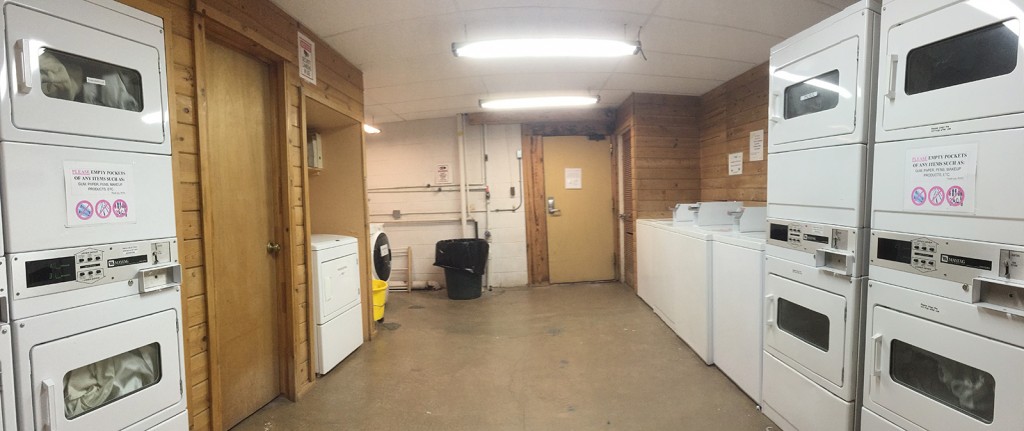 Page Lake Powell Campground's laundry facility…I spend a lot of time here… this is where my quarters go!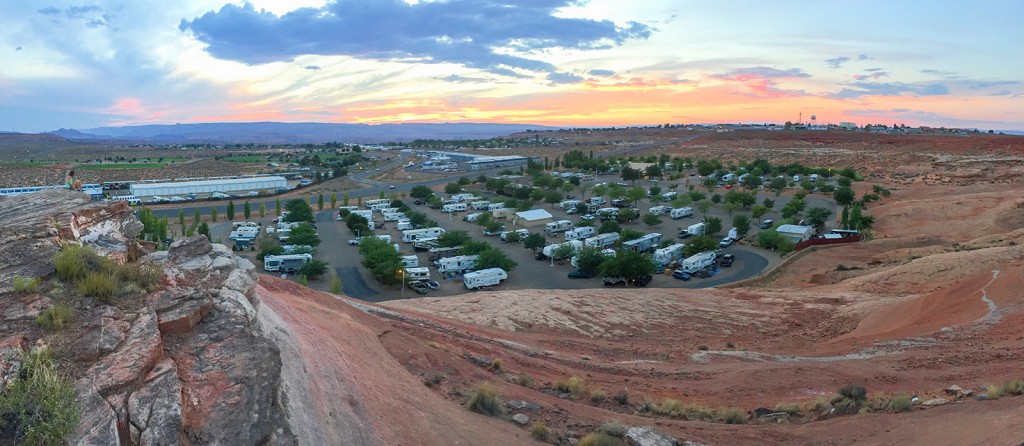 A panoramic view of our campground from the gorgeous red rocks right outside our front steps. If you squint, you can see little one off to the far left enjoying the sunset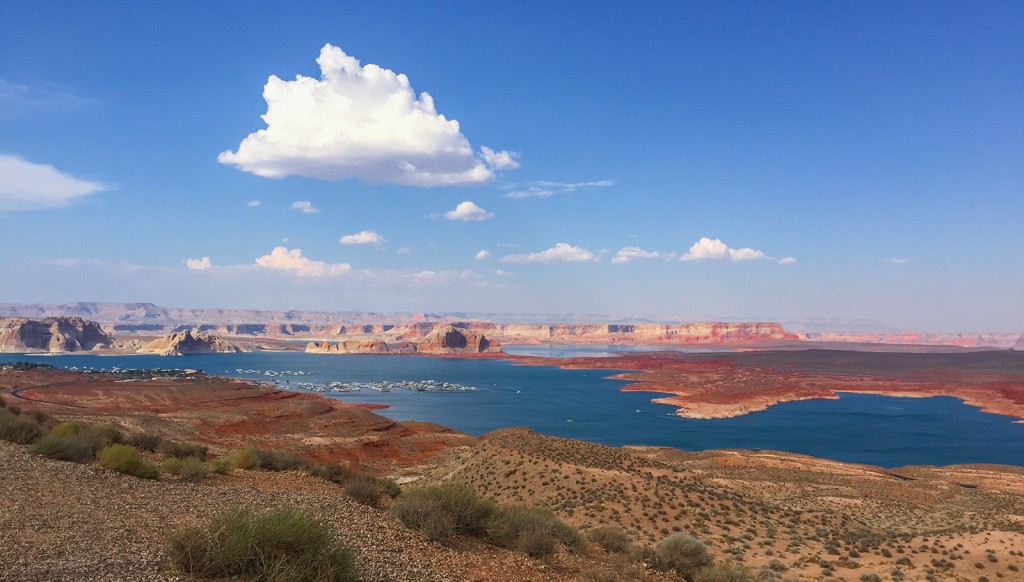 Oh glorious Lake Powell! As seen from viewpoint overlooking Wahweap Marina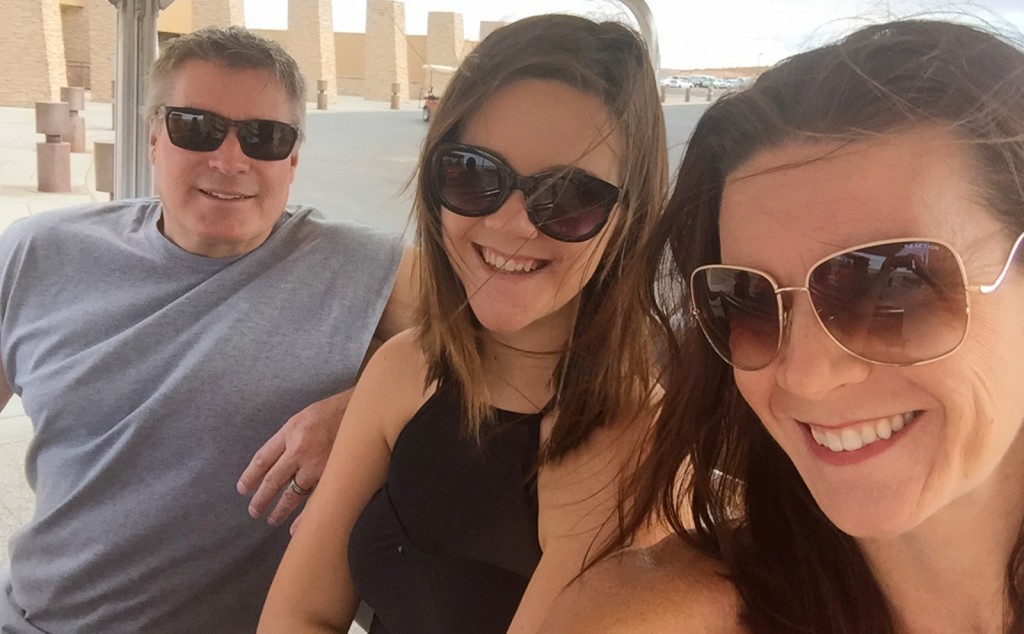 Taking a ride down to the docks using the Antelope Point Marina courtesy shuttles…super fun!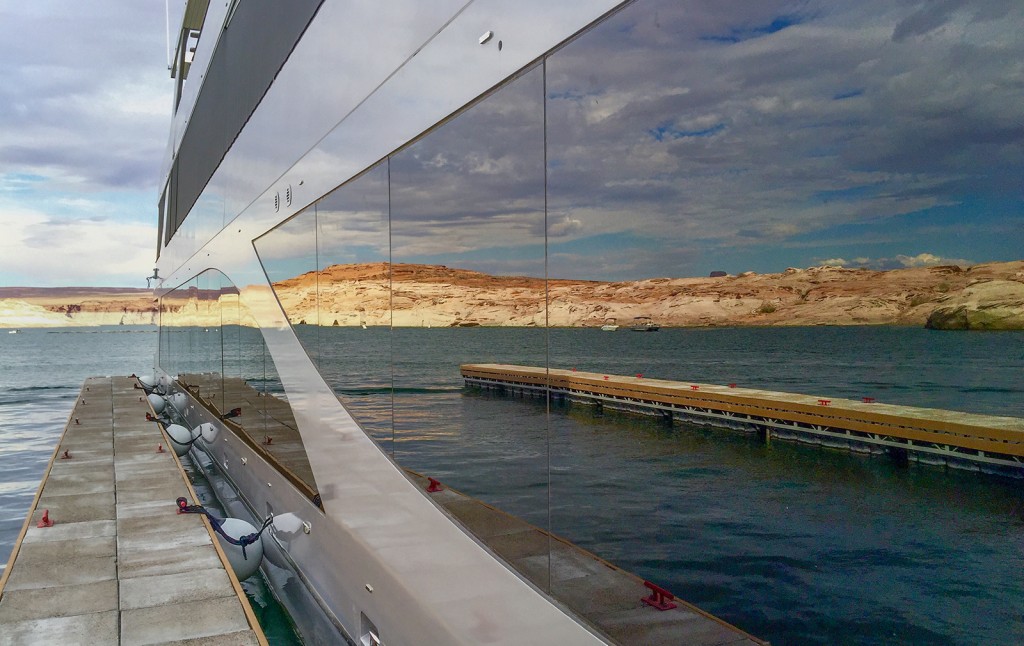 Not our houseboat…but super mega-sized Adonia Yachts houseboat hanging out at Antelope Point Marina. Couldn't resist this reflection off of this awesome boat!
Us girls enjoying a walk down the docks ogling at the houseboats at Antelope Point Marina