Out of the mouths of babes and in her own words, her experiences on the road so far. What she's learned, how she is adjusting and what she's looking forward to….
On July 8, 2016, my life changed. Not in the way most every other teenager's life changes, like transferring schools or getting a new boyfriend. No, my world has been turned upside down in the best way possible, for that was the day that my family and I rode into the sunset with our home on our backs and our future ahead of us.
Just a mere 43 days into our adventure, my eyes have been opened to things that simply can't be experienced while stuck in a suburban lifestyle, never venturing outside county lines. I have learned more about people, culture, experience, and travel in these five weeks than I have from 12 years of private school education.
Of course, it hasn't all been unicorns prancing through a magical field of rainbows. There were tears shed over friends missed, frustrating times of when our refrigerator just wouldn't work, and boring days of just sitting around Thousand Trails Las Vegas Campground, waiting anxiously for our truck to get fixed.
But, out of that, came experience. The day I was feeling really down and missing my friends, I met 25 year old Adelle at youth group. Adelle was born and raised in the Philippines, and had moved out to Las Vegas at 21 to practice her nursing career there. But what really piqued my interest was her involvement in "medical missions" within the church. Medical missions include going to third world territories, and providing medical care along with sharing the gospel. The knowledge she was able to give was invaluable to me, because I want to become a medical missionary myself.
Also, because of our fridge malfunctions, I now know how to pack and store food in a cooler, "the right way," as my Dad would put it.
And, during our wait in Las Vegas, my family and I got the chance to meet Dick, a deaf senior musician who happened to live at the RV campground we were staying at. We had the fortunate pleasure of Dick playing a mini "concert" for us outside of our trailer one warm, Monday evening. His heart for all things music makes up for what his hearing might lack.
Out of all these moments, came knowledge; but most of all, fun. For every teenager out there, hear me when I say this: spending time with your family will not kill you. Only seeing your friends over FaceTime will not make you a social pariah. Actually going outside and enjoying nature and family time without feeling the need to Snapchat about it 10 times doesn't make you weird. It makes you appreciative; it makes you live in the moment and love your life.
Some of my best memories have been spent with my family, in a town I've never been in, hundreds of miles from my hometown. The best Christmas of my life wasn't the best because I got the newest iPhone or a puppy. Instead, my mom, dad, and I spent our day bundling up and ATVing through Sedona's red rocks. Halfway during our ride, we looked up to find that a light sprinkling of snow was beginning to cover our ATV and the rocks around us. It wasn't much, and it melted within the next few minutes, but the memory of that day, topped off with a perfect dusting of snow, is something I'll never forget.
There are so many things that we have yet to discover, and I am beyond excited. If this first month is any indicator as to how full time RV life is like, I can't wait for what the future holds. And the best part is, I've only scratched the surface.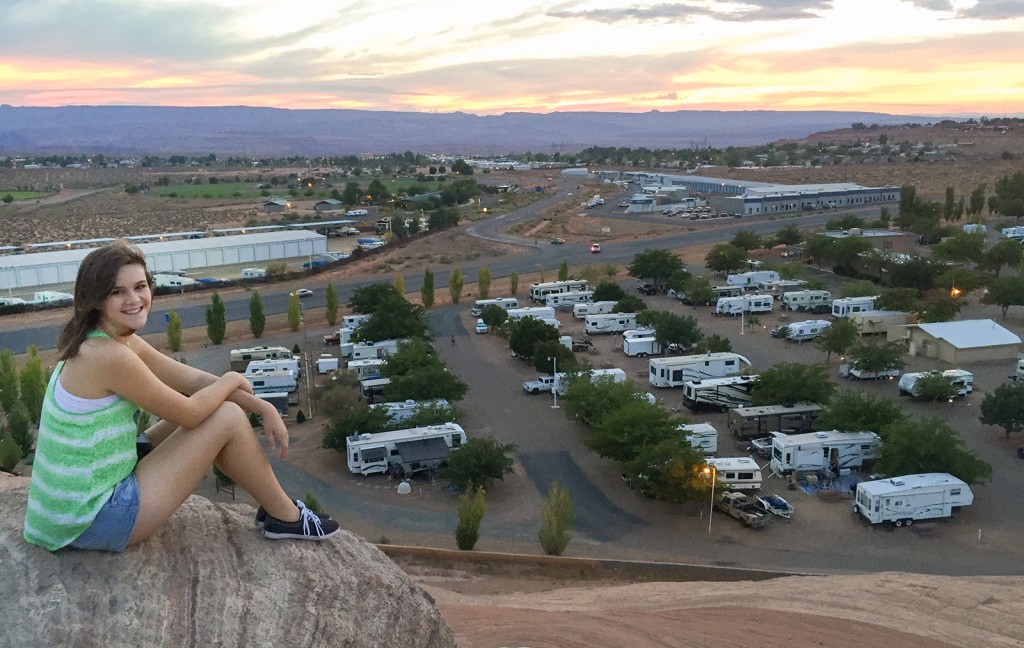 Perched high above our RV park in Page, AZ- Enjoying the sunset after a nice hike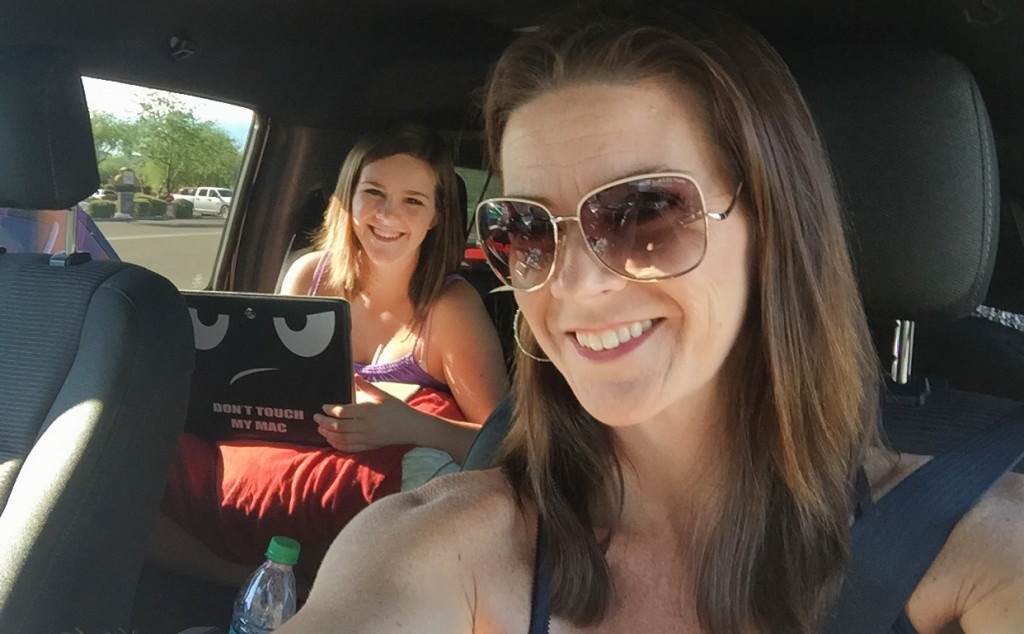 We spend a lot of time driving!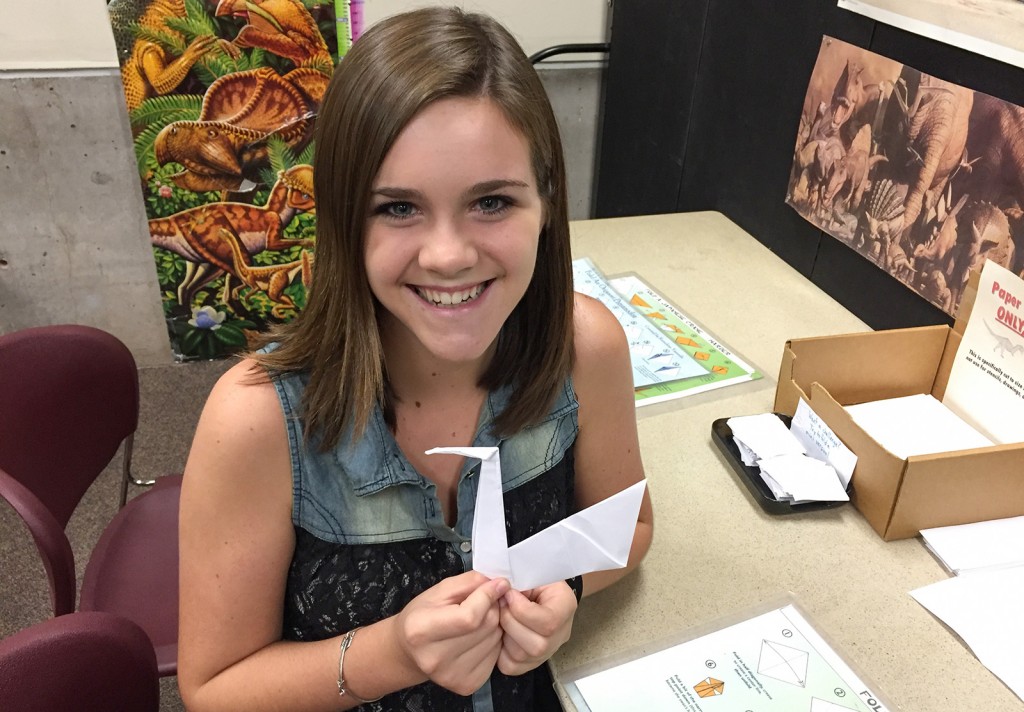 Learning origami- my first try was a swan….so, of course we named her "ori-swani"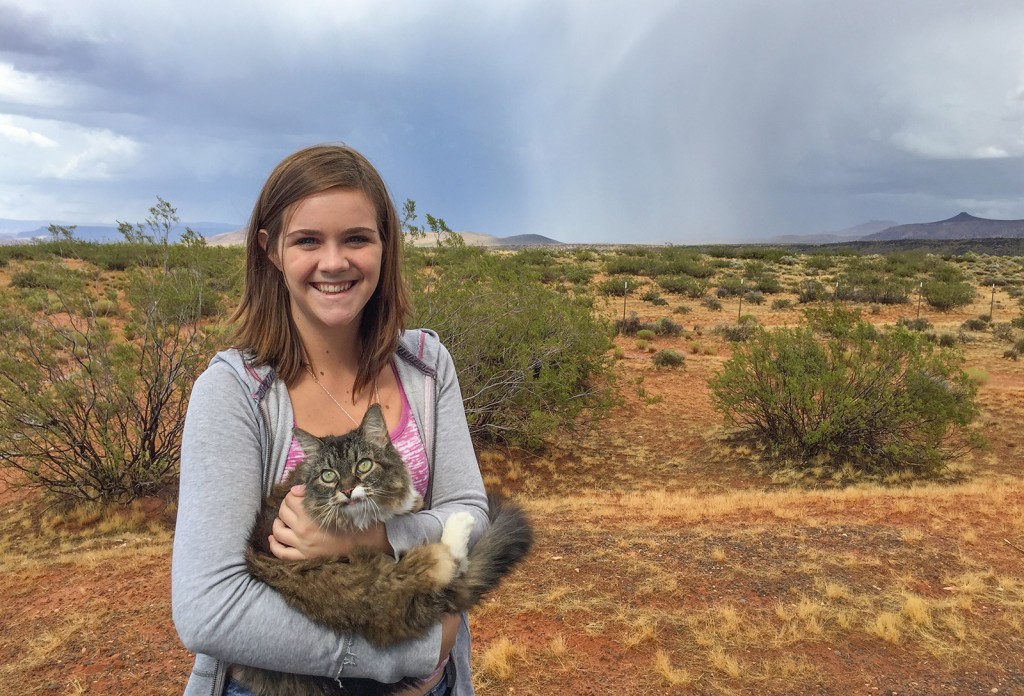 Jo-C and I exploring Sand Hollow State Park in Southern Utah- Just after a huge thunderstorm blew through, the sky was awesome!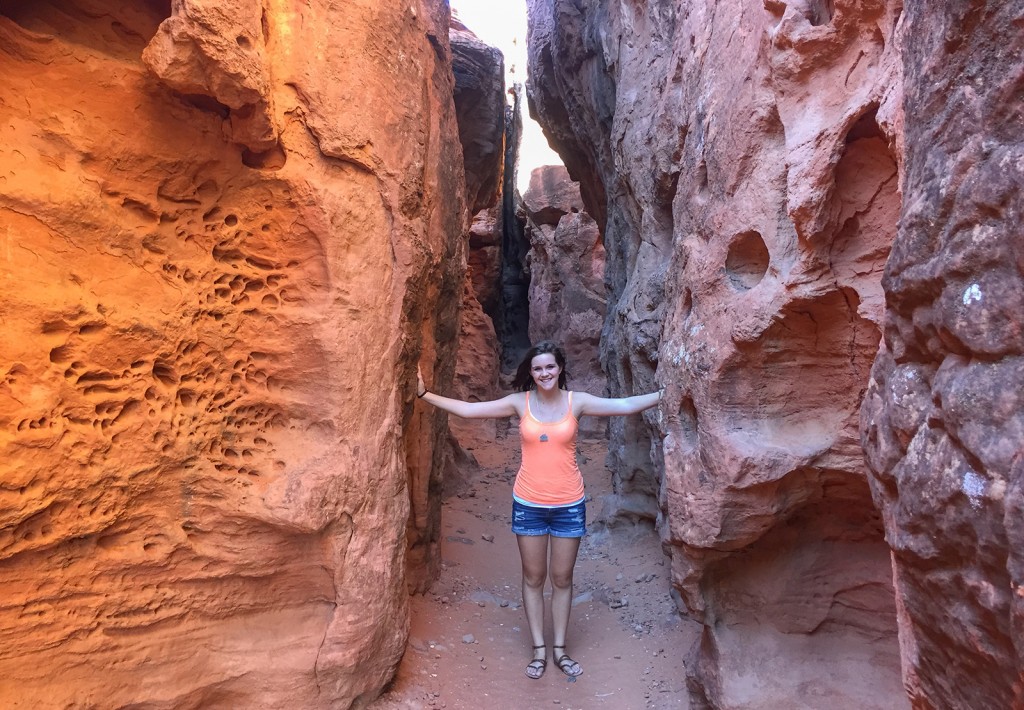 Hiking in a slot canyon that I discovered in southern Utah, just north of St. George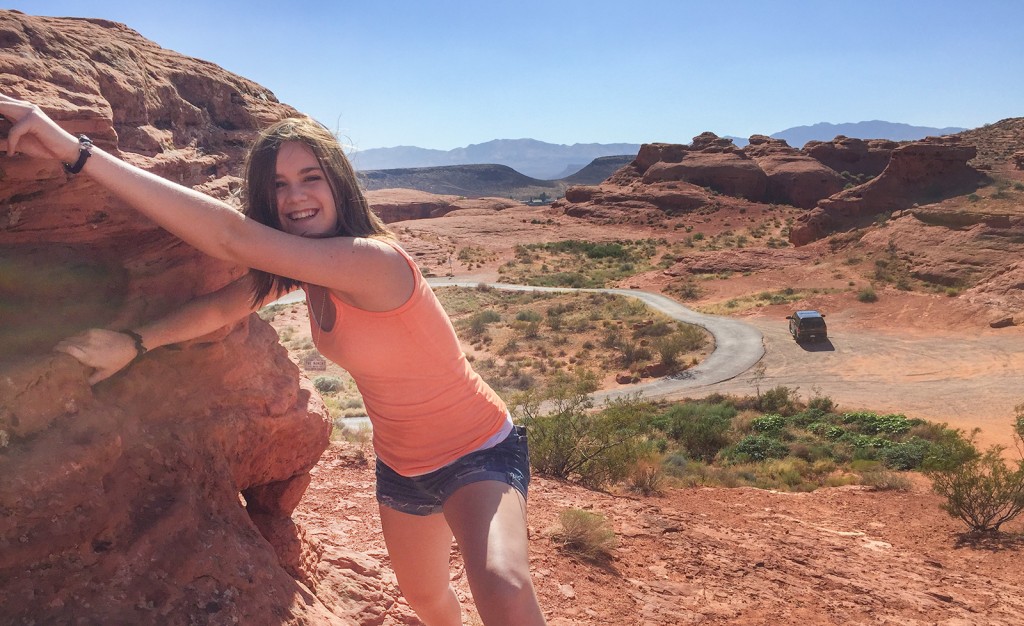 Impromptu climb at Pioneer Park in ST. George- Mom and I only had skirts and flip flops on, but it was so much fun!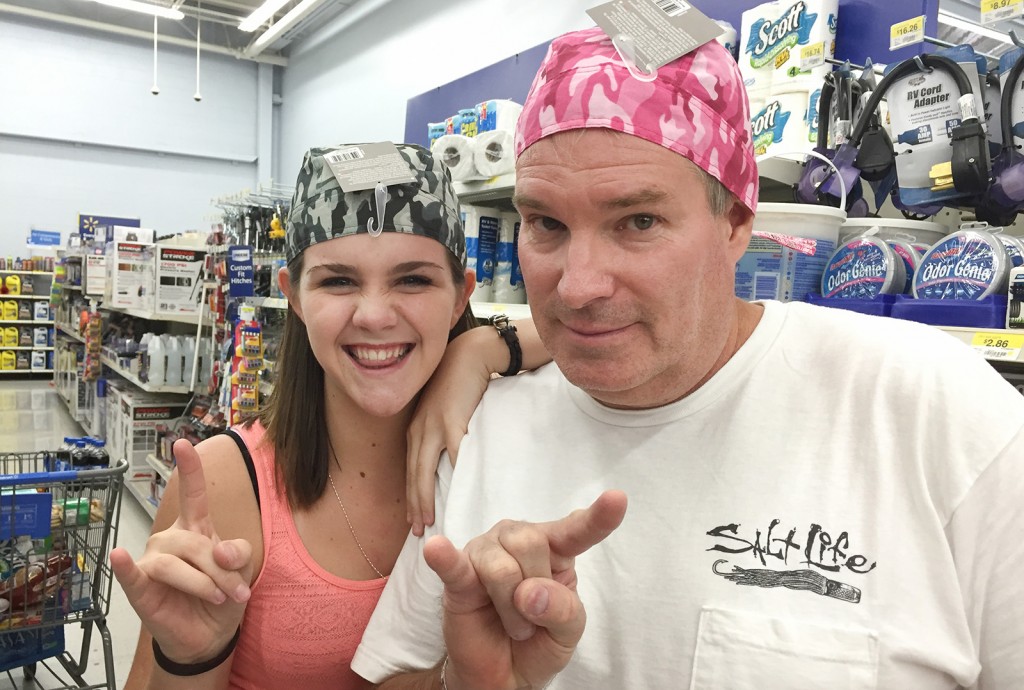 Dad and I being goofy at Walmart- because we are always at Walmart!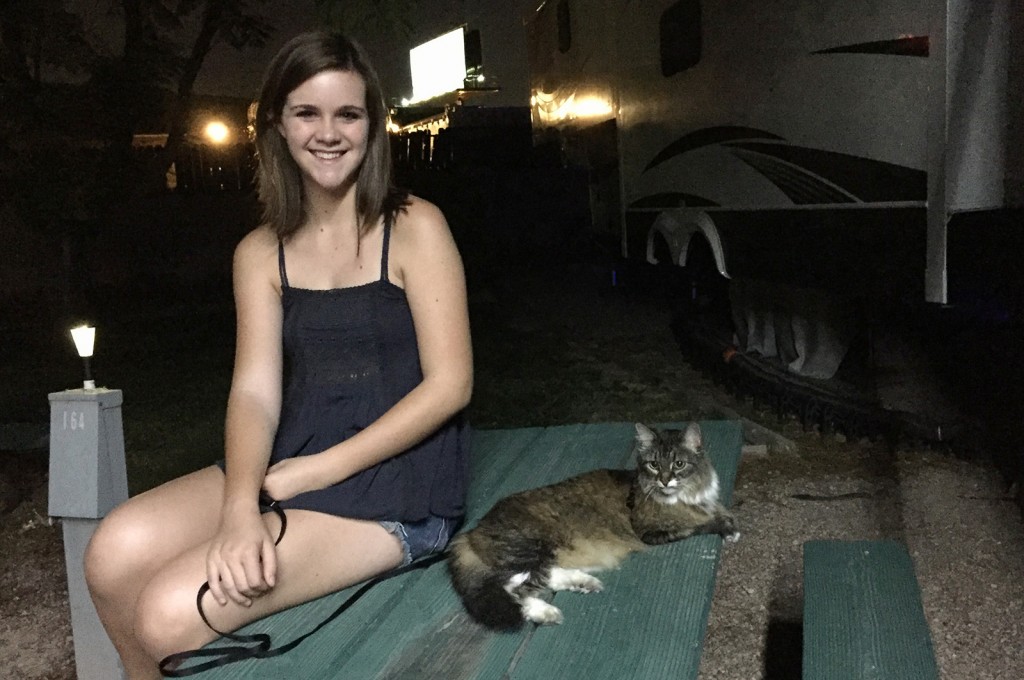 Jo-C and I hanging out on the picnic table after an evening walk at Thousand Trails Las Vegas RV park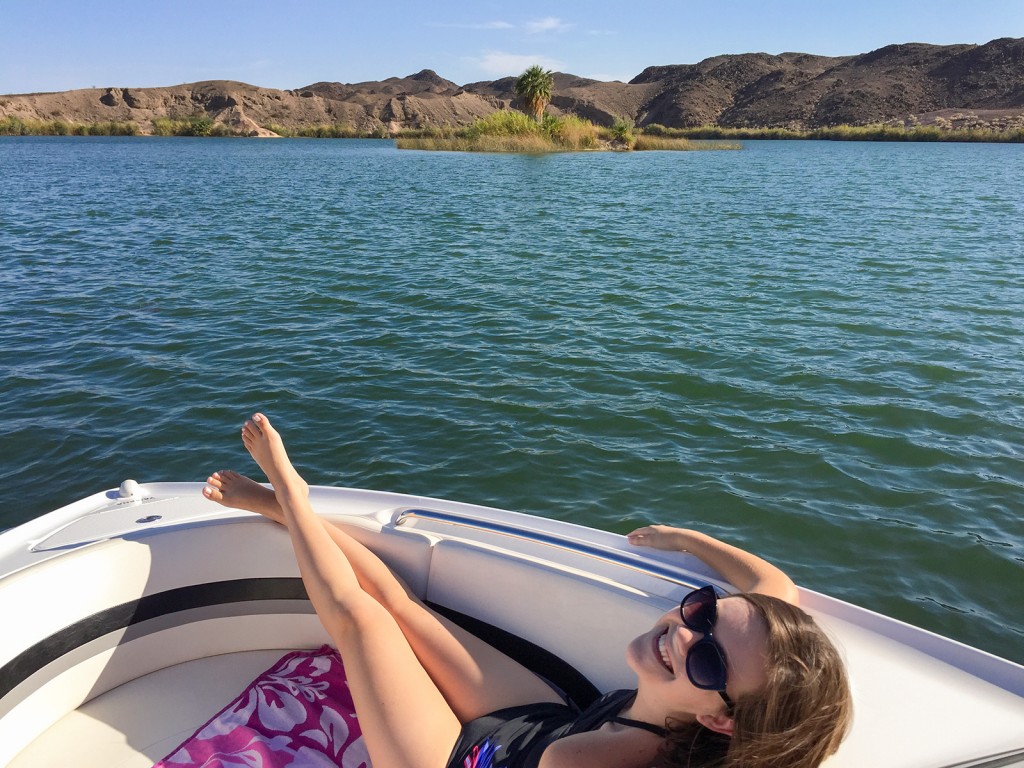 Enjoying a relaxing day on our boat out on the Colorado River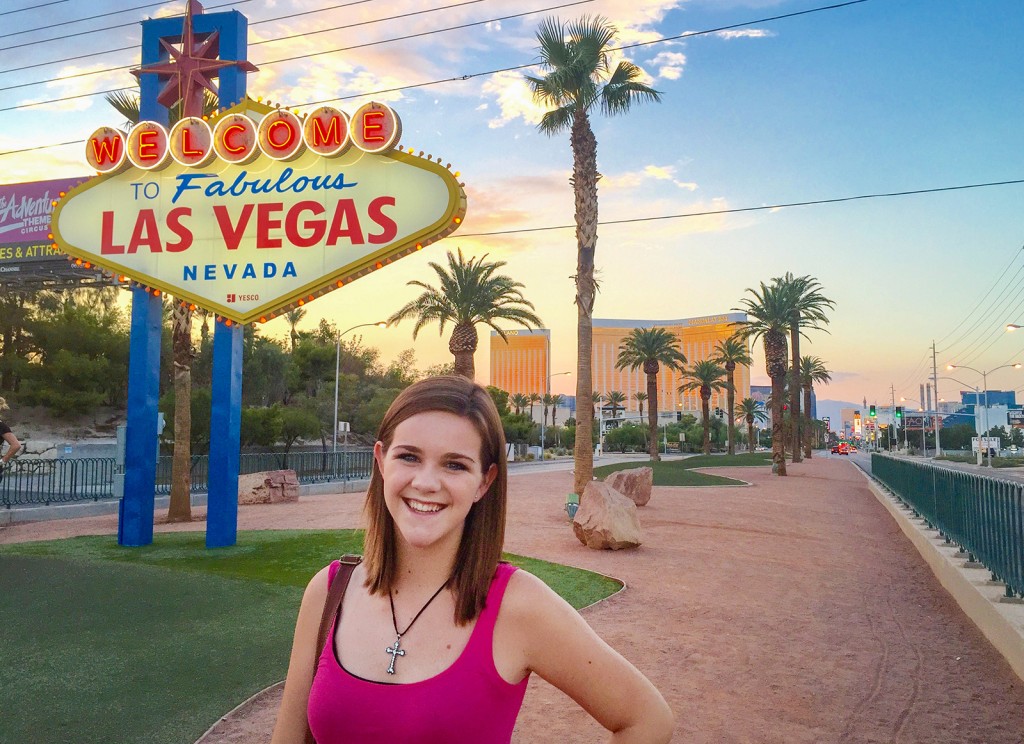 Being a tourist in Las Vegas!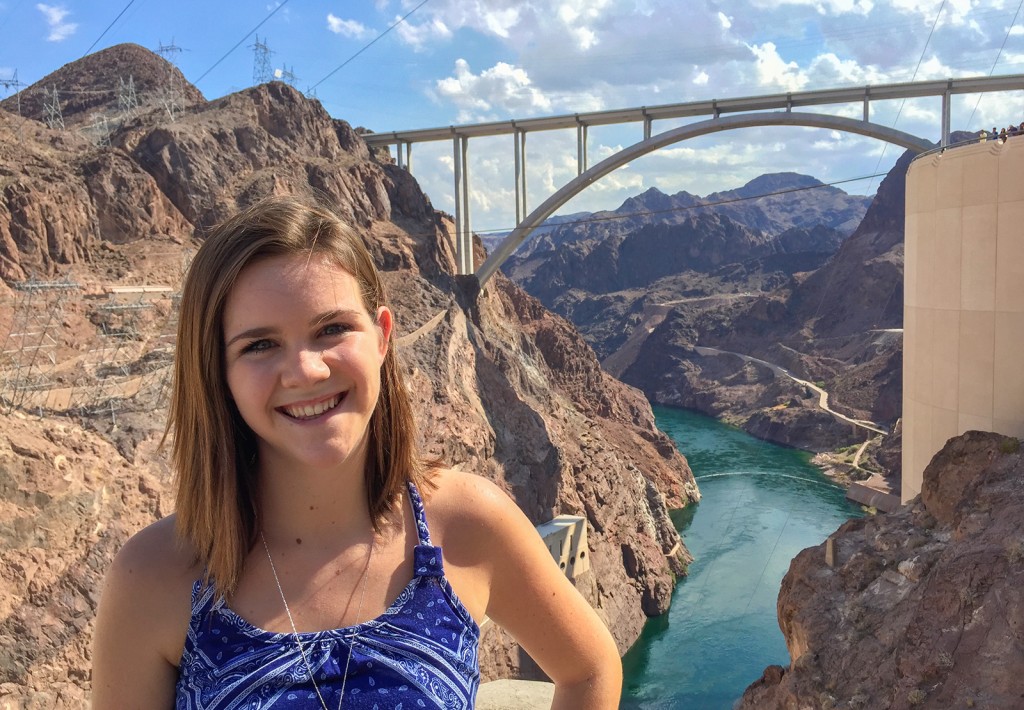 It was a fun and HOT day visiting the Hoover Dam