Wanna know the difference between living in a home and living on the road??
There are many trade-offs and adjustments we have made in order to live in our RV full time. Your whole life changes, even down to the smallest and most mundane tasks (like washing clothes, grocery shopping and getting dressed in the morning).
Imagine taking your whole house and all of your belongings and stuffing them into a polly pocket dollhouse (if you don't know what Polly Pocket is, it's a miniature plastic doll the size of a small pinky finger). No dishwasher, no washer and dryer, no walk-in closet, no food pantry and no full size refrigerator and freezer (disclaimer- If this sounds barbaric and horrifying to you, you should probably look away)!
The trade-off for not having those luxuries, is that we get to travel! We are seeing the country as a family, eating meals together, making memories, we always have a new backyard, a new view and new neighbors. Living in less than 400 sqft. means less to clean and no yard work which gives us more time to explore and seek out new adventures.
Curious about what it's like to go on the road full time? Check out how we traded all that….for this……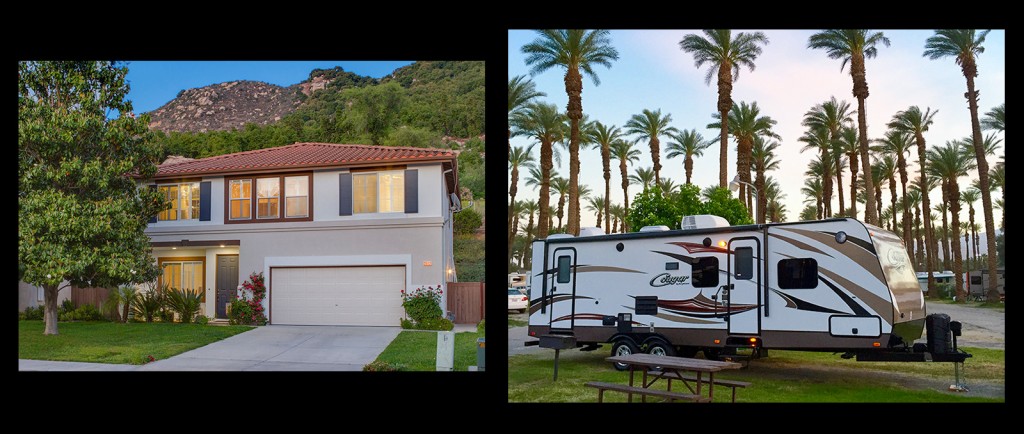 From our old beautiful suburbia house to our beautiful new home on wheels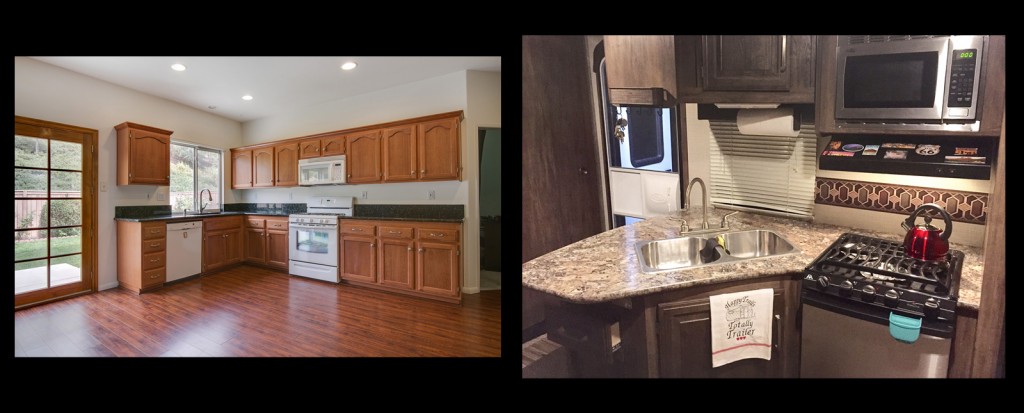 From that spacious kitchen to this (no counter space) kitchen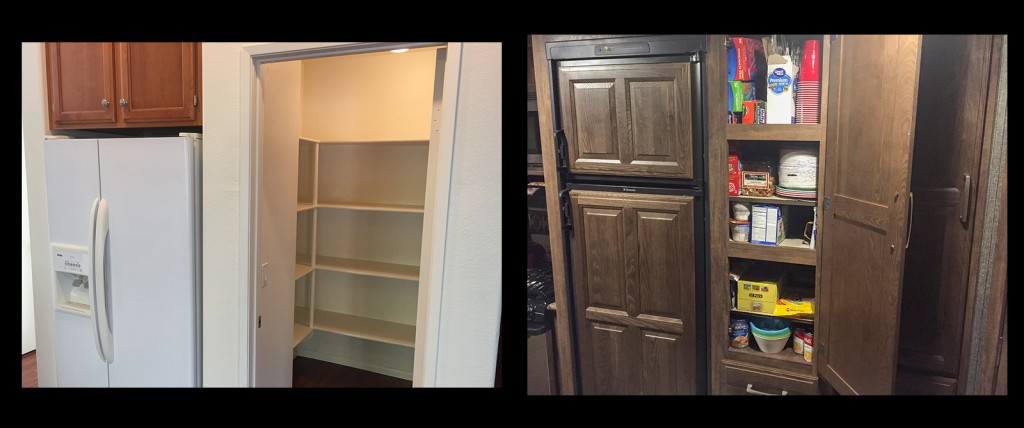 From that full size refrigerator and luxurious walk in pantry to this cabinet and anemic fridge/freezer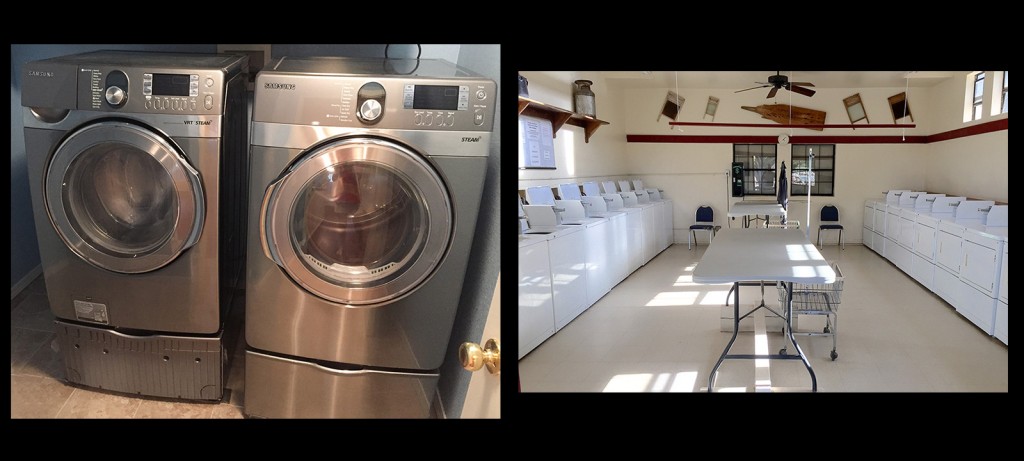 From that front loading washer and dryer in the privacy of our own home to a variety of laundromats around the country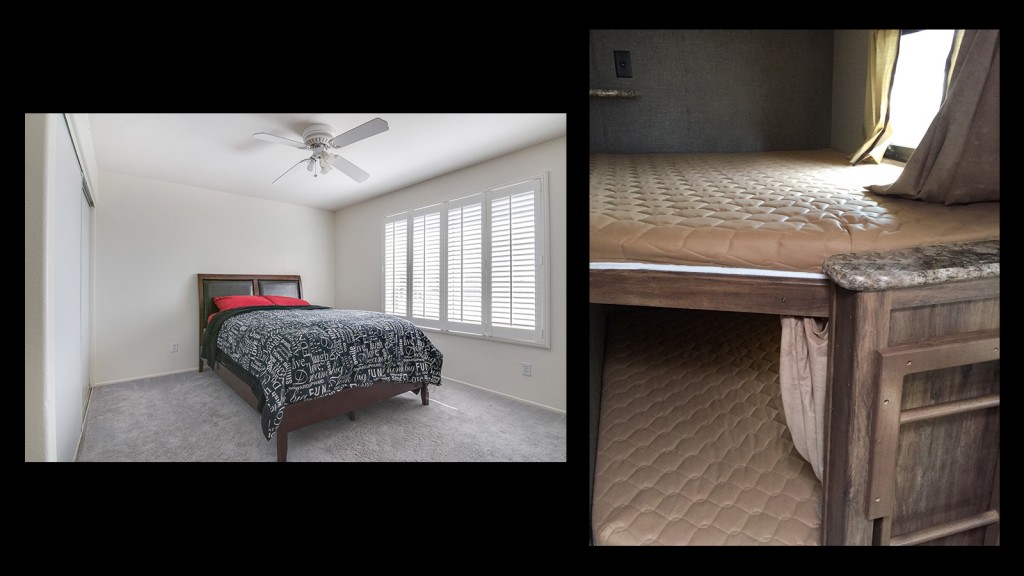 From Haley's bedroom with extra large window and queen bed to this full sized cubby

From that enormous master suite w/ cal king sleigh bed to this queen size room with pocket door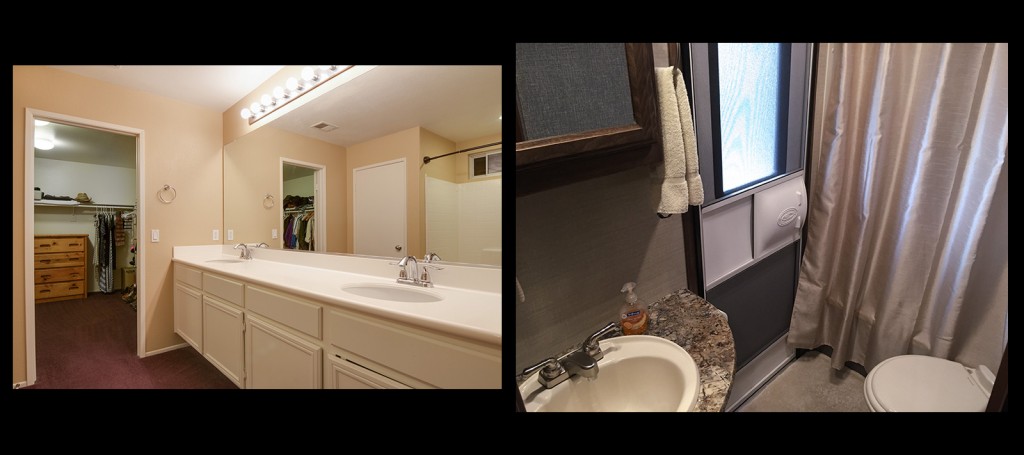 From that master bathroom with dual sinks, to this compact bathroom (with second door access)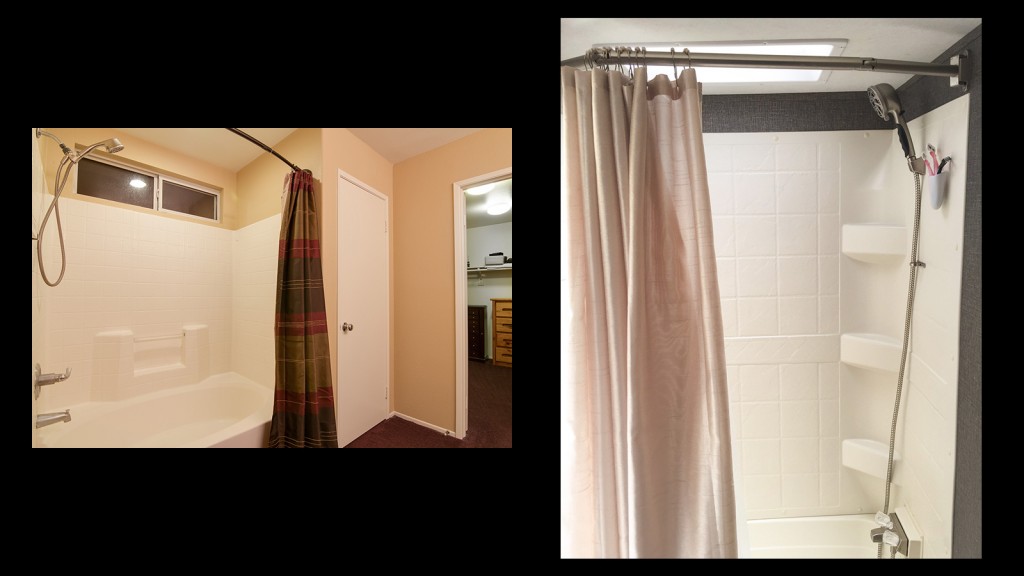 From that sunken oval tub and shower to this cute shower with extended shower curtain rod

Our favorite part….from that adorable suburban backyard to THIS epic 360 degree backyard!