We got a little side-tracked by these incredible forces of nature and geological formations- but, can you blame us?
Spring and early summer are some of the best times to visit Anza Borrego Desert State Park. Every time we explore the area we find new treasures, new adventures and discover a little bit of history that takes us back in time. And sometimes, we find a lot more than we ever set out to discover!
Although we started our trek on a mission to explore the wind caves, we found that the journey to find these natural caves, was almost as exciting as the caves themselves. To quote the movie, Back to the Future, "there are no roads where we are going". There are no roads to the wind caves; you will only find long stretches of sandy and rocky washes along dry river beds and steep sandstone cliffs.
Along the way, we stopped to enjoy the amazing geological formation known as the "thumbprint". Just like its name sounds, the massive rock is sheared off and has geological erosion that has masterfully created the look of a giant thumbprint along the entire cliff-side. It's nearly impossible to capture the sheer size of this thumbprint, but it really is one of those "wow" moments where you have to stop, look up and take it all in.
Another prominent feature along the way, is driving through split mountain. A favorite place for sightseers and off-road enthusiasts, there is something so exhilarating driving through a very narrow passage way between two mountains. This passage between the Fish Creek Mountains and the Vallecito Mountains was formed from years of earthquakes and floods. The natural erosion creates awe-inspiring cliffs, numerous photo ops and reminds (even the tallest person) just how small we really are when compared to the magnitude of this world.
You could easily spend an entire day (like we did) driving, hiking, climbing and exploring this sandy wash. Every twist and turn (and there are a lot of twists and turns) opens up a new landscape, new crevices to crawl in and funky shaped rocks to climb and clamber over.
At the end of this remote rainbow (i.e. Fish Creek Wash), there are many treasures waiting. The mighty wind caves beckon for your attention, step back in time when the entire area was covered in water and hunt through the fossil fields. With numerous hiking trails and never-ending off-roading opportunities, you can't go wrong taking a trip to Anza Borrego and exploring all that nature has to offer!
When it's very dry, passenger cars can make the trip down Fish Creek Wash (at least for the majority of the way). It can get sandy in some areas and watch out for the protruding rocks that poke out of the ground. Ocotillo Wells is the nearest town and they have plenty of BLM dry camping/boondocking camp spots, as well as RV parks for hook-ups too!  We do not recommend taking your RV or trailer on this wash (so please don't try)! As a side note, there are no bathrooms out in the middle of nowhere, no trash cans and it can get hot…obviously, it's the desert 🙂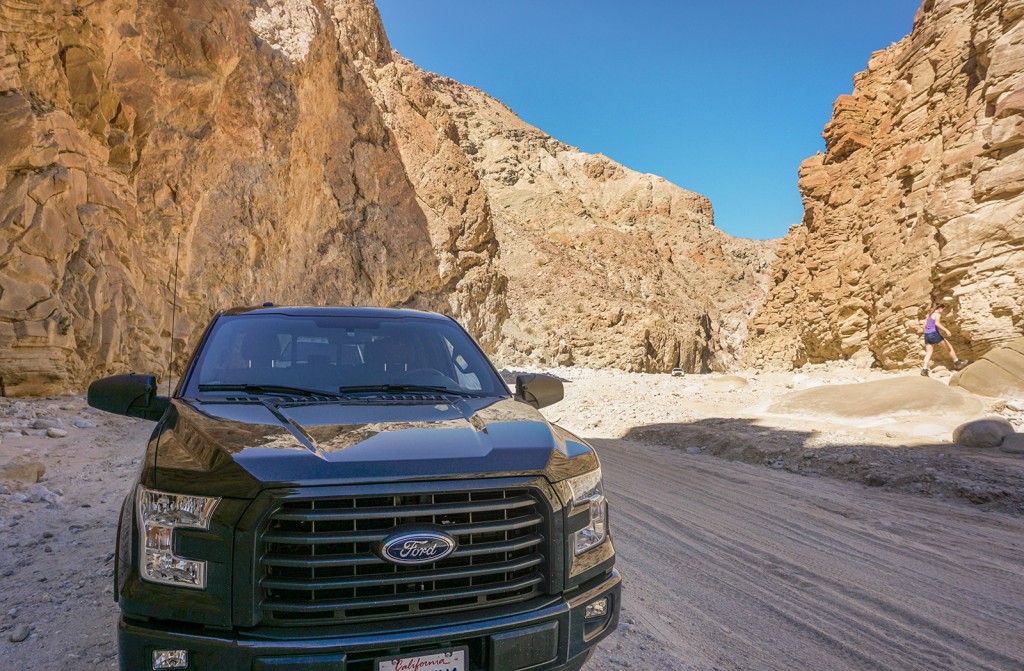 Fish Creek Wash through Split Mountain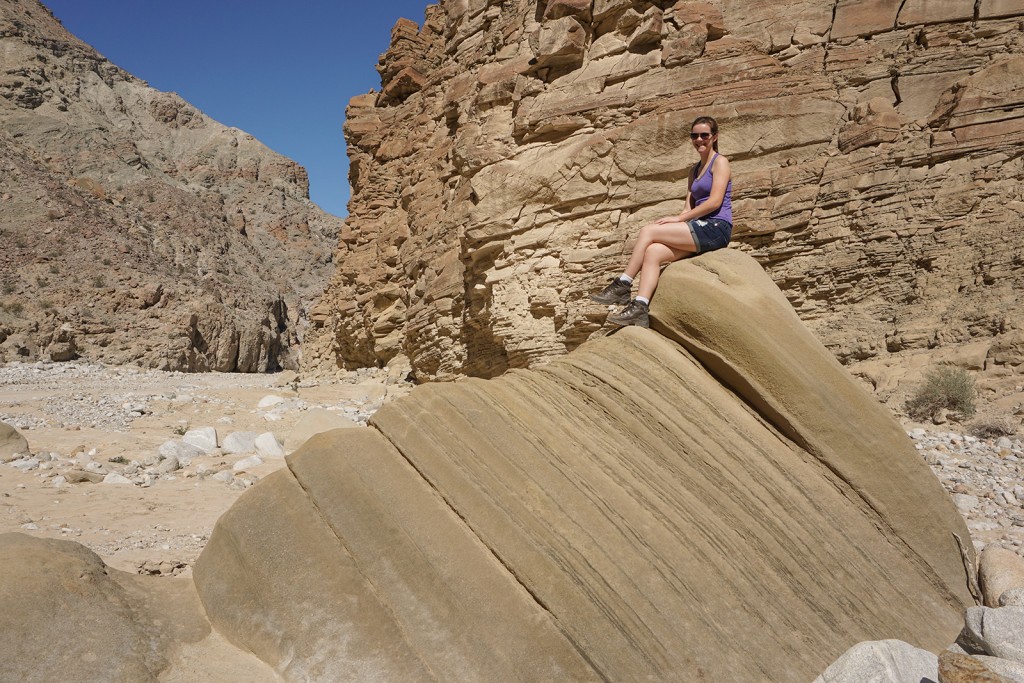 Acting like a desert iguana hanging out on the warm rocks!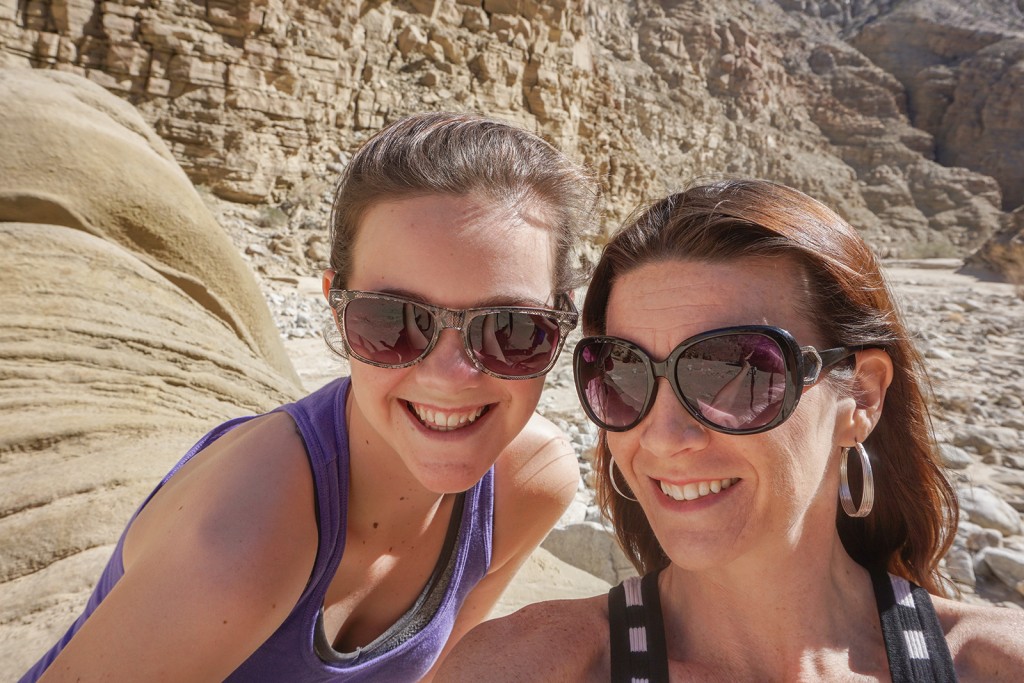 Mother-daughter Photo Op in Fish Creek Wash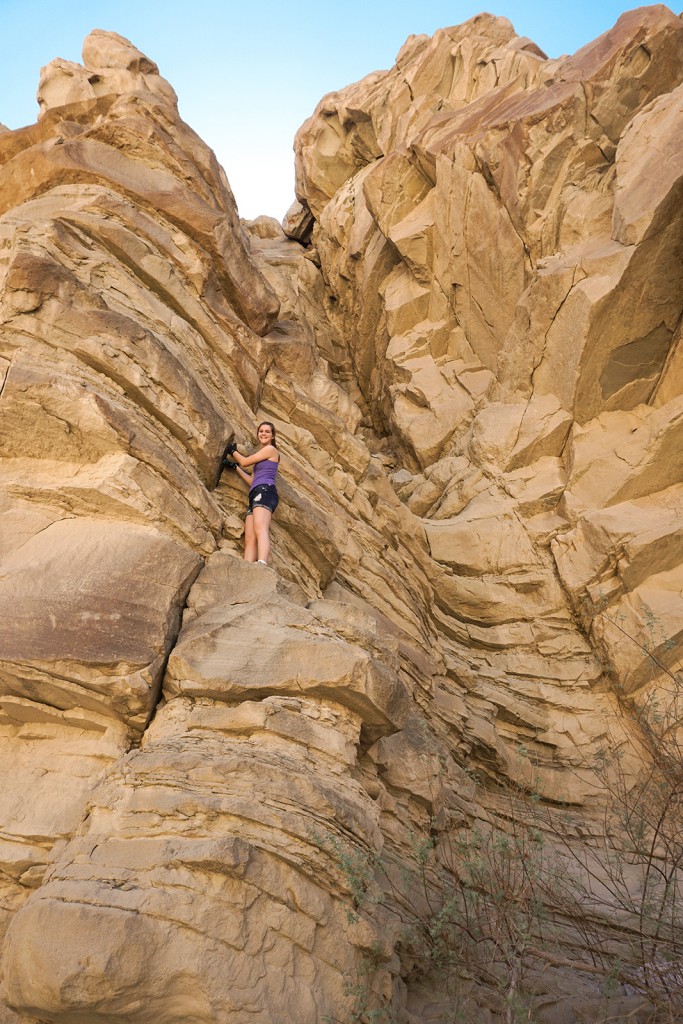 Now she's practicing to be a mountain goat!

The massive and winding Fish Creek Wash is a beautiful site to see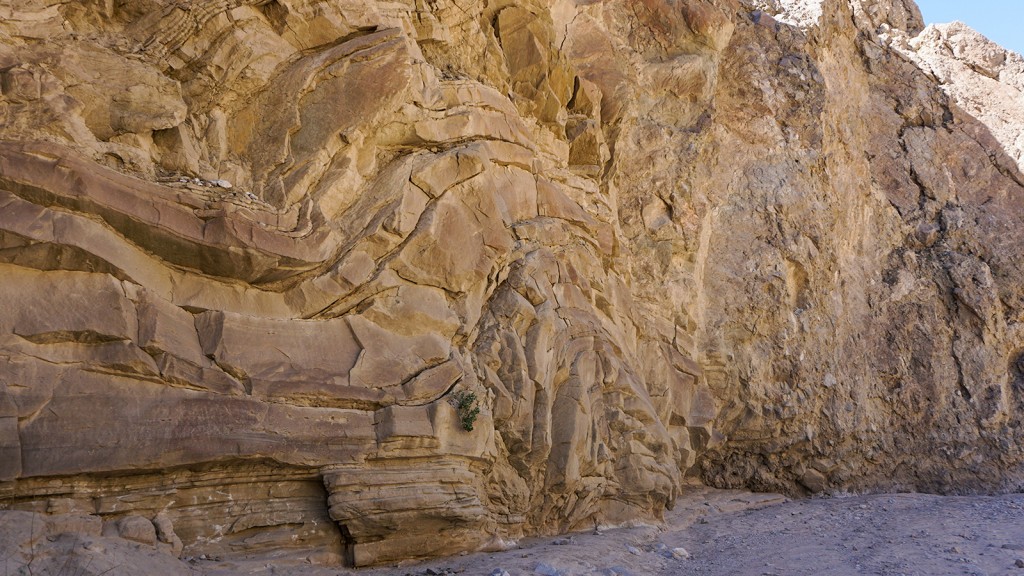 Side profile of the amazing geological wonders of the "thumbprint" in the rocks (just look at how those rocks bend and curve)!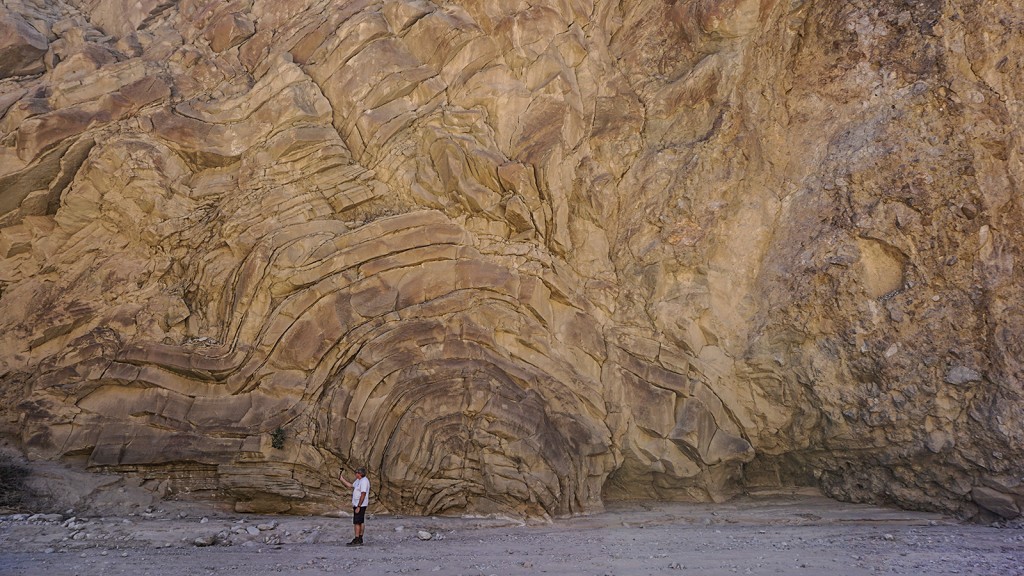 WOW, to give a scale of how big the thumbprint is; that's hubby below and I still can't fit the entire cliff-side in the frame!!