It's no secret that we love dry camping and boondocking, but we love it even more when we get to share it with friends and fellow camping enthusiasts.
Spring brings camping trips, and camping trips mean fun, food and friends!
Our church group got together for an "off the beaten path" weekend full of off road adventures, exploring, campfire tales and pot luck (with lots and lots cookies…no seriously, there were a lot of cookies there)!
Near the main turn off, we saw an out of place billboard marking the location where the 1991 movie "Bugsy" was filmed and we found ourselves on a very long and very rutted out road along the outskirts of Ocotillo Wells State Vehicular Recreation Area. After twenty minutes of teeth chattering, we were nicely shaken (not stirred) and we arrived at our dusty destination.
Our home for the weekend consisted of a large circle of class A's, travel trailers, pop-ups, tents and fifth wheels. People of all ages crowded around this large circle and we had fun getting tours of everyone's "home".
By day, we were all explores, although we explored the vast desert in our own ways. Some chose to lounge around the camp, some went off on their quads and dirt bikes, while others (the totally trailer crew), chose to explore deep canyons, wind caves and ancient fossil beds!
By night, we huddled around an all consuming bonfire, swapped stories and ate a lot. There was a hefty line for the potluck which allowed me the opportunity to climb on top of our rig and get some overall shots of the happy campers.
Kids running and playing in dirt, teenagers huddled together having "important teen conversations", adults swapping RV stories and lots of laughter filled the night skies over Ocotillo Wells this weekend.
We met a lot of new people and we feel very blessed to have been a part of this adventure. Life is good, so share it!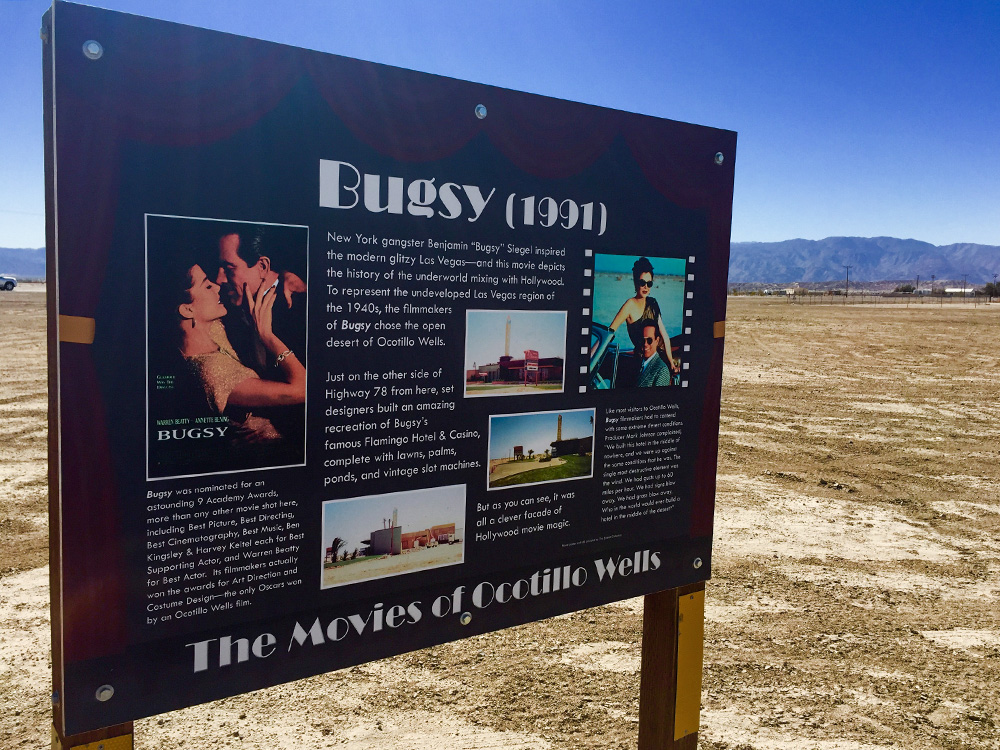 Funny sign in the middle of the desert about the filming of the 1991 movie "Bugsy"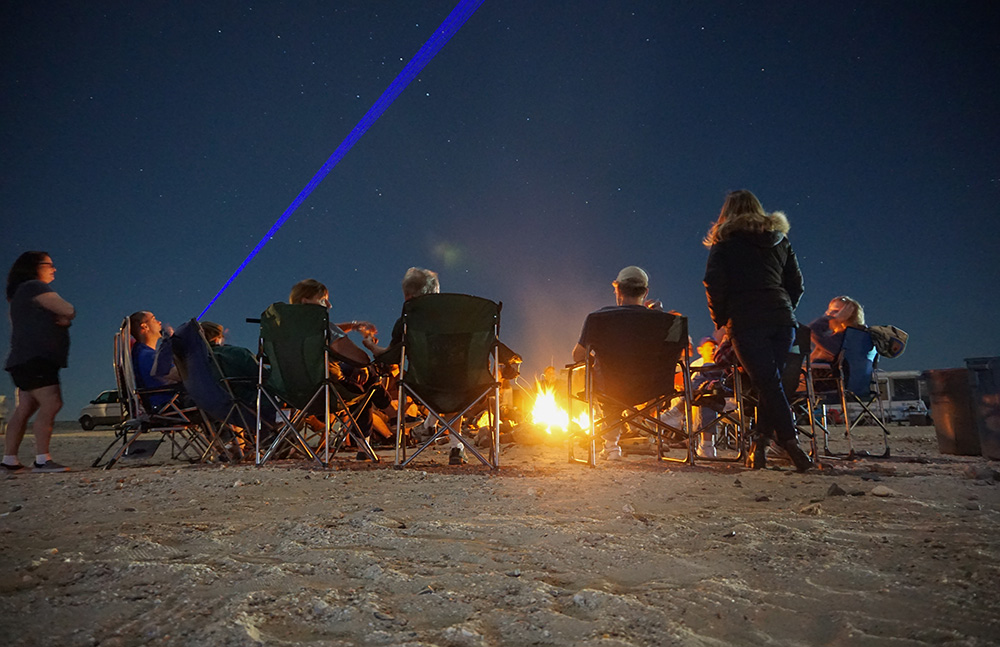 Somebody got a new laser toy and we all had fun with it around the campfire…made for an awesome pic too! (p.s. those specks in the sky are actual stars..amazing night)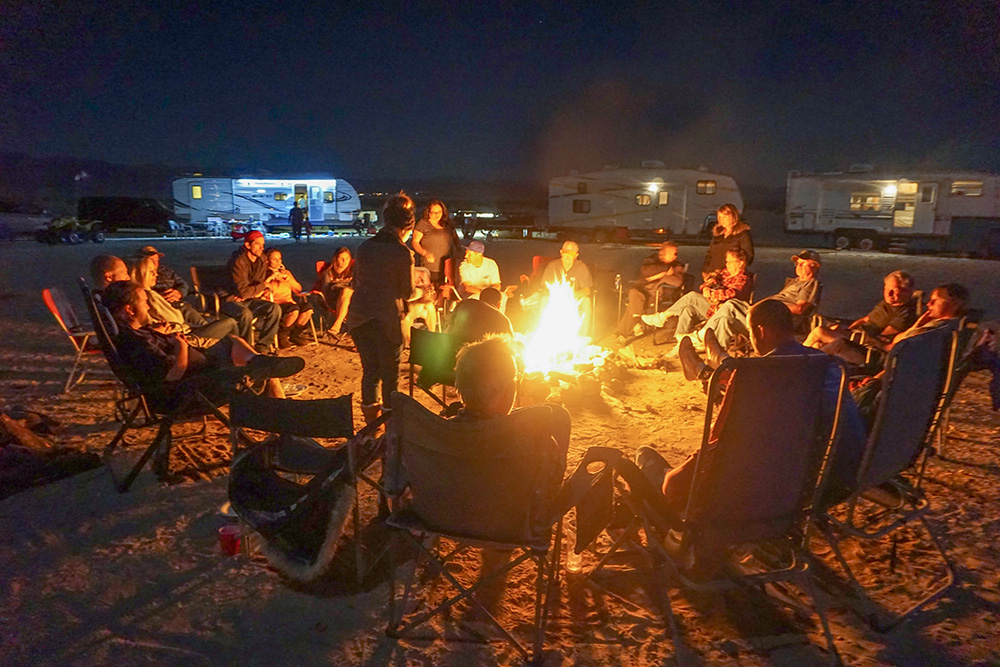 Campfire Tales in Ocotillo Wells

A portion of our large circle of toys (Totally Trailer is the brightly glowing one with monster flag)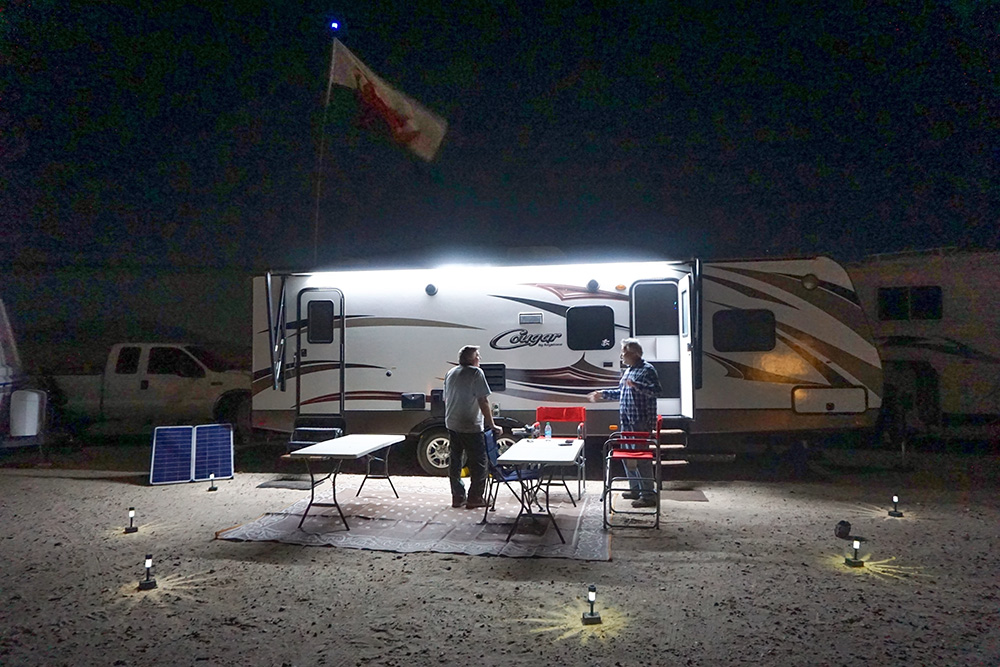 Hubby and new friend, doing "Trailer Talk"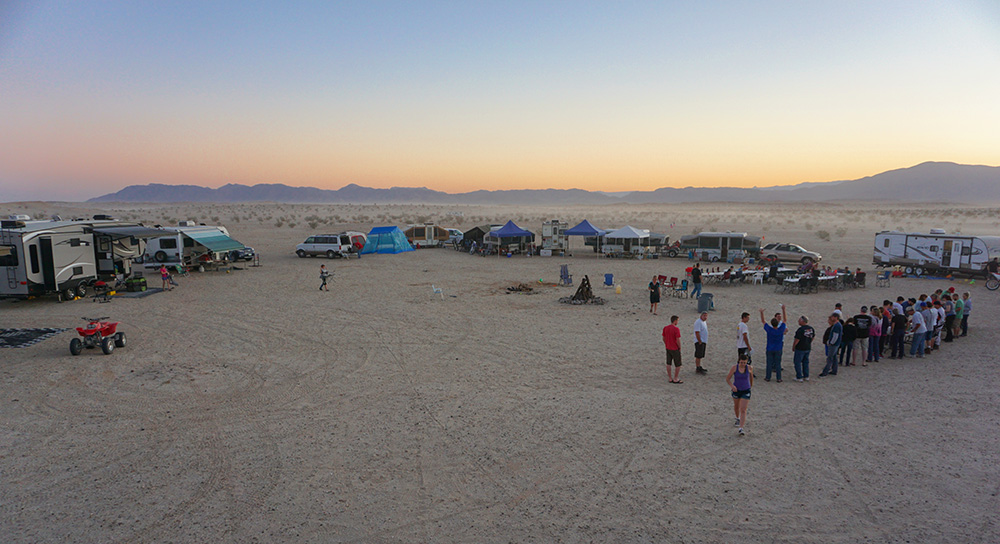 Check out the view I have from up here of the sun setting over Ocotillo Wells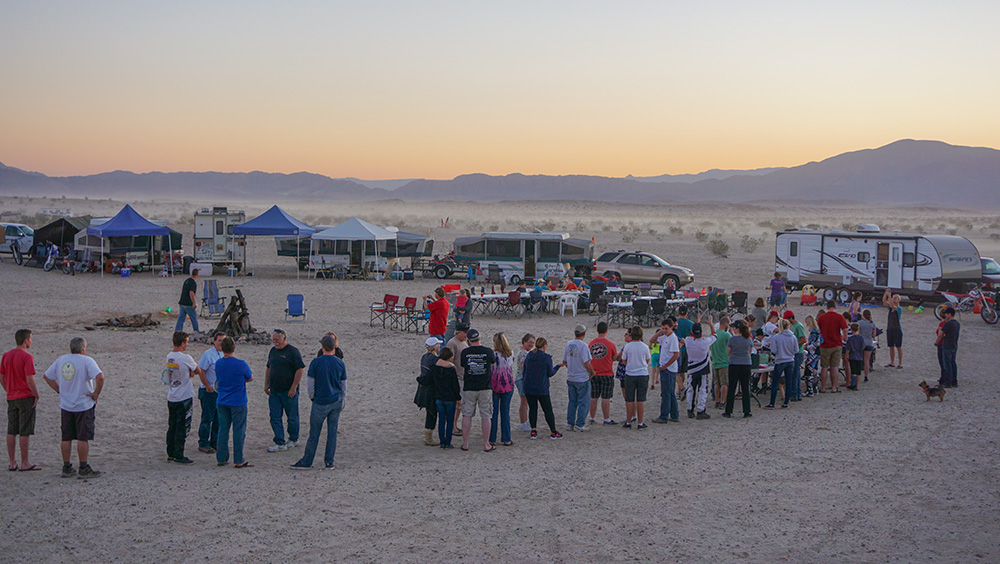 There's always a line at the buffet!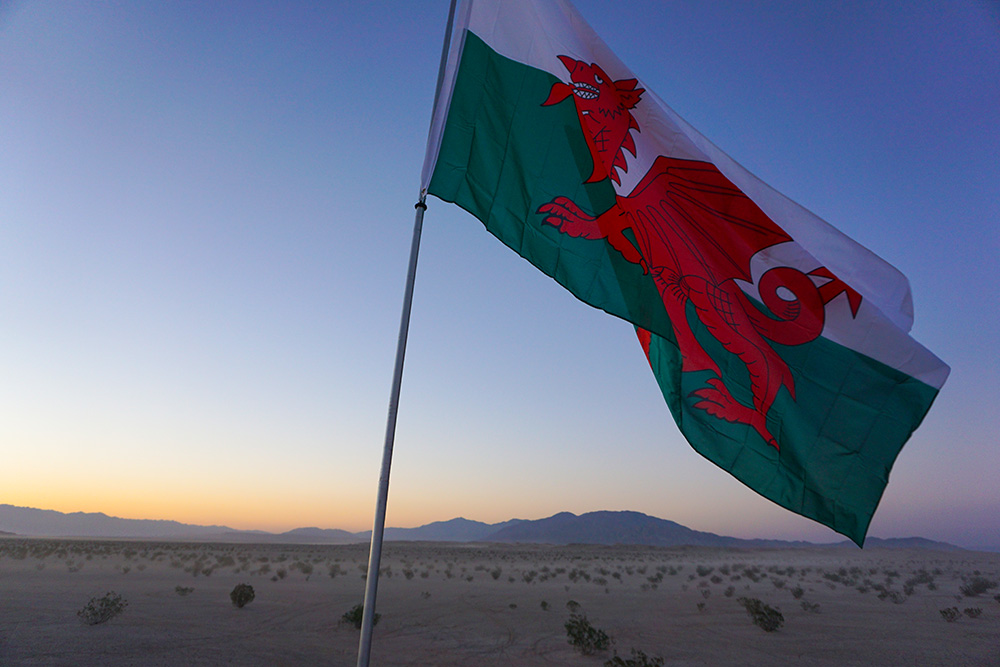 And of course, what is a camp site without a flag. In our case, it's a monster Welsh flag!