The Grand Canyon Caverns are part of a hidden cave system deep within the majestic Grand Canyon. Over 1,000 caves filled with mummified bobcats and giant sloths, what more could you want?
The whole world is familiar with the mighty Grand Canyon, with over five million visitors every year. But many people don't know that the Grand Canyon has over 1000 caves hidden in its grandiose majesty. Caves and dry caverns that are filled with extinct ice age treasures, just waiting to be explored!
Only 335 of those caves have been explored and discovered and the best place to see the largest dry cavern in the United States is at the Grand Canyon Caverns in Peach Springs, Arizona.
Another hidden gem off of the historic Route 66, the Grand Canyon Caverns offer a spectacular tour opportunity. From easy tours that are wheelchair accessible to down and dirty, crawling on your hands and knees, spelunking, these caverns are an awe inspiring adventure.
No longer do visitors have to be lowered down on a rope with a coal oil lantern to explore this fascinating underground playground (although I would have really-really liked to do that)!
210 feet below the earth's surface an elevator at the Grand Canyon Caverns goes up and down 21 stories every thirty minutes, transporting daring visitors into the depths of the cave system. The tour allows you to explore an underground motel room, a 166 year old mummified bobcat, bomb shelter government supplies, delicate calcium formations and amphitheater-esque rooms.
A tour favorite is "Gertie", the extinct giant ground sloth. The word giant does not even compare to how tall Gertie stands and the immense size of her claws. These claws were so large that she left sizeable claw marks in the cavern walls that can clearly be seen on the tour. Experts believe that she fell into the cave through an opening (directly above the claw marks) and attempted to climb up the side of the cavern wall. What must have been a continued desperate attempt to free herself, left a haunting tale of how this mighty creature's bones were laid to rest in a tomb 210 feet below the surface.
Peach Springs has a wonderful RV park, small store, museum, diner, motel rooms and they offer horseback riding and other tours to the Grand Canyon as well. So much to see and do in this small "off the beaten path" town. Bring your family bring your RV and stay at the Grand Canyon Caverns. Go down under and explore Ice Age history in the desolate Arizona desert!
The Totally Trailer Trio recommends making this a "must see" stop on your next Route 66 adventure cruise.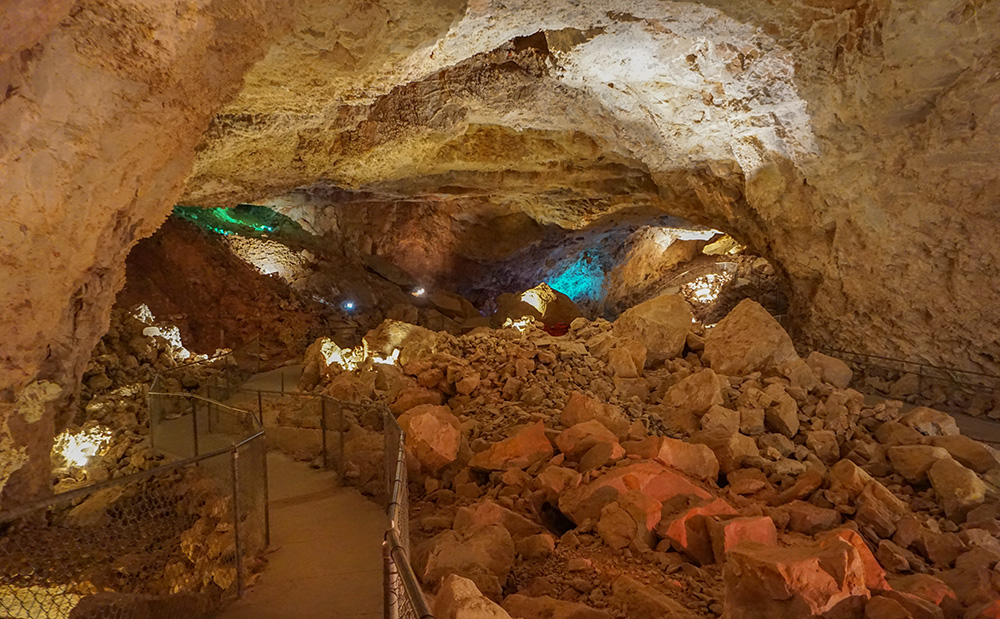 Massive caverns and amphitheaters underground at the Grand Canyon Caverns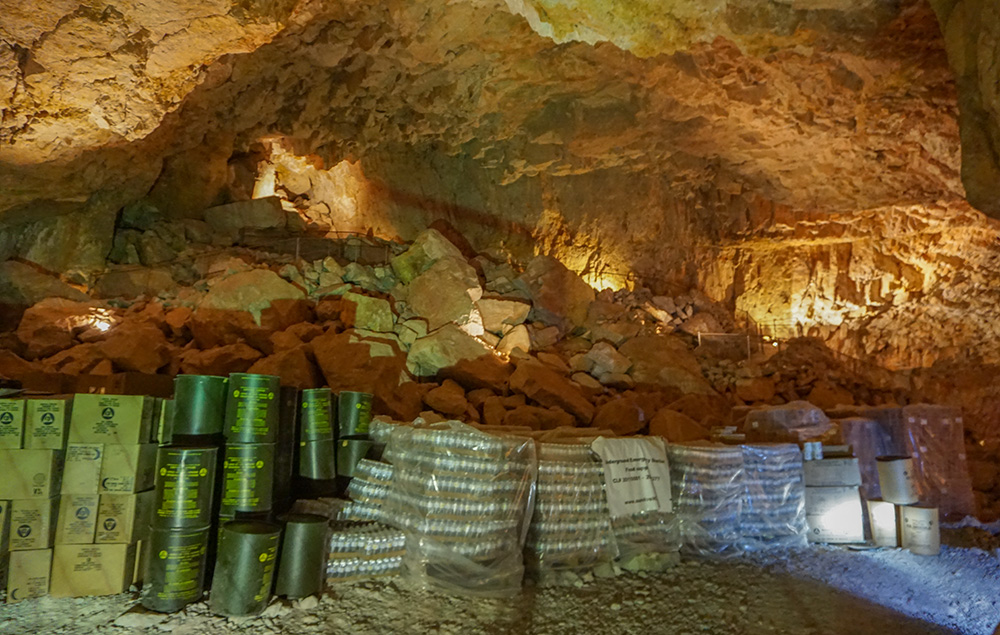 Government supply for nuclear war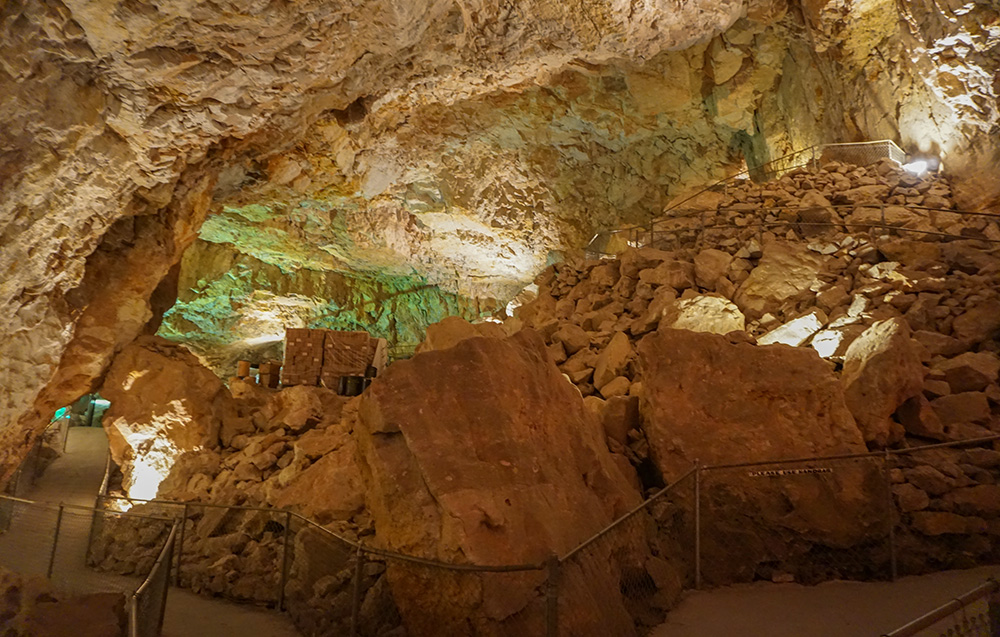 Well-lit, fenced and paved walkway wind through the tour of the caverns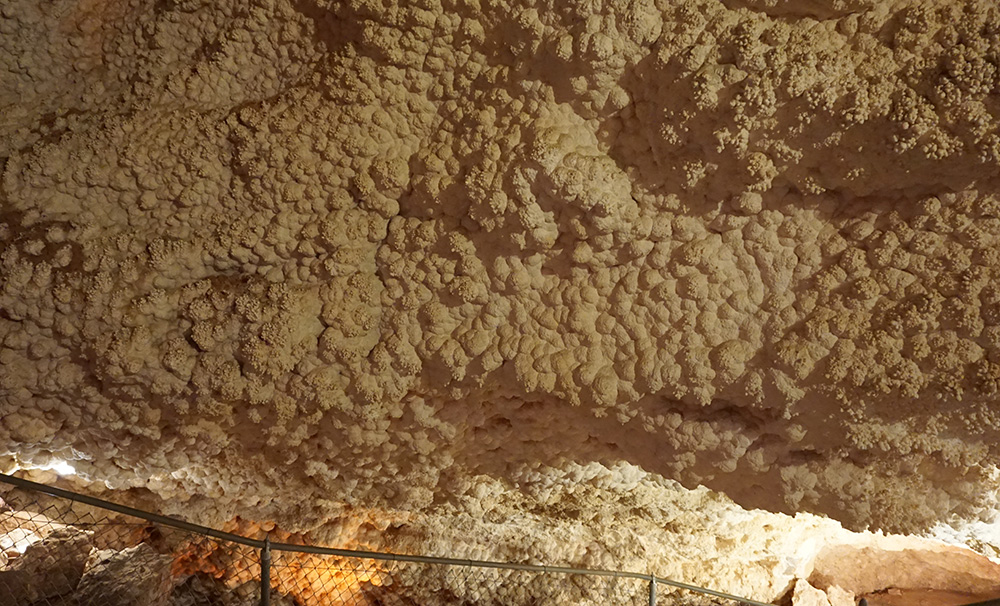 Fondly referred to as "snow balls" these amazing geological formations litter the cavern walls and ceilings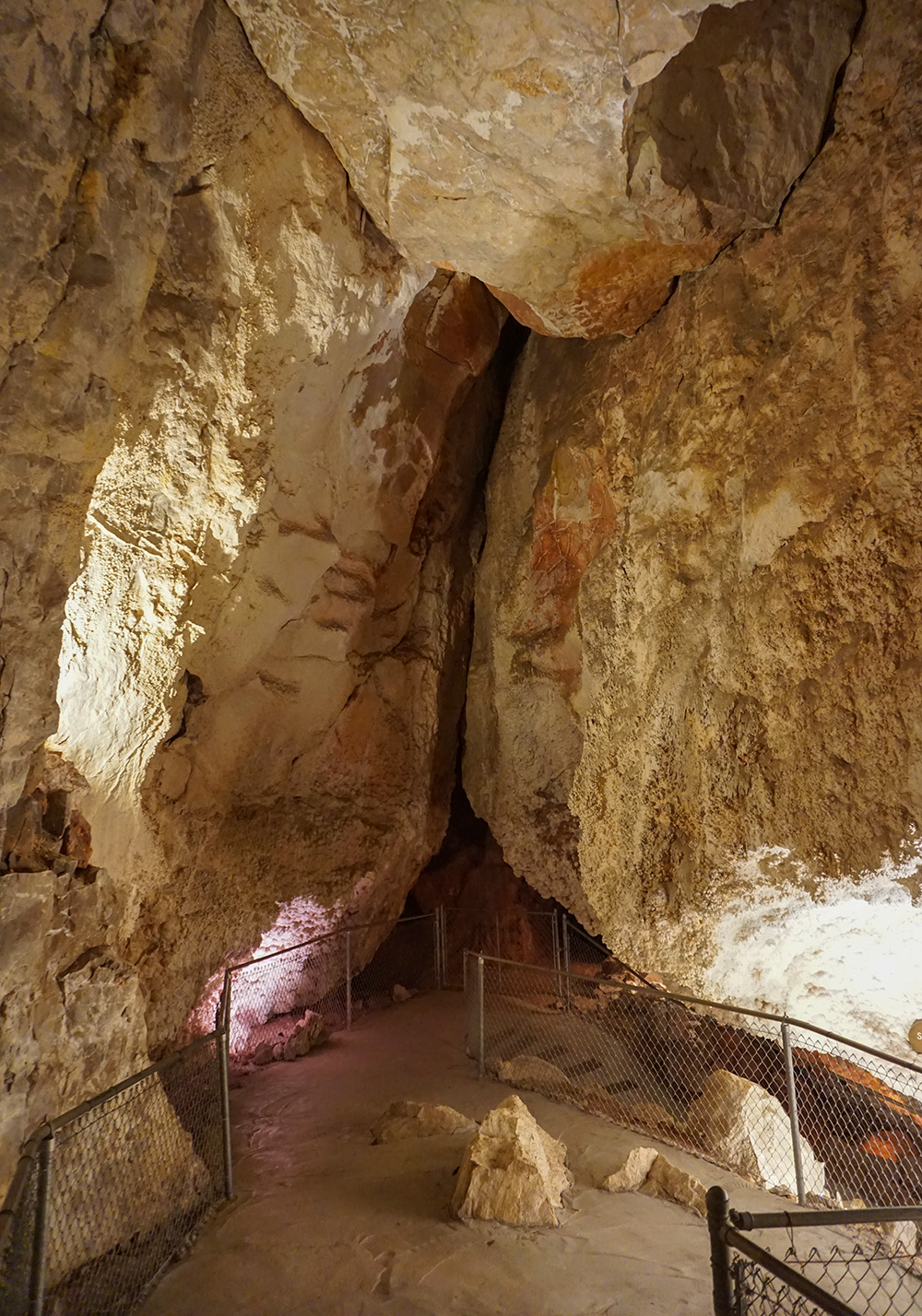 How's this for vaulted ceilings underground?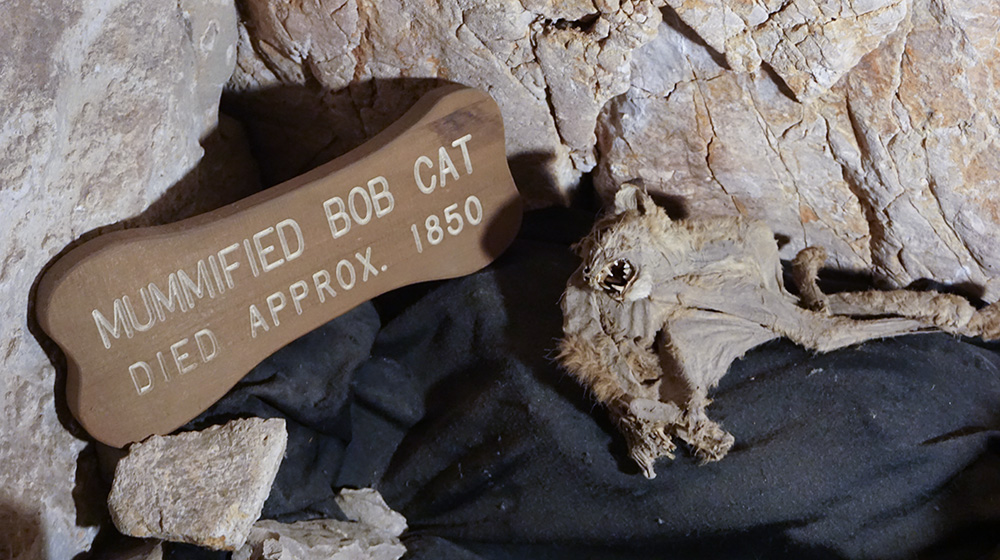 Where else can you see a perfectly preserved 166 year old bobcat but in the Grand Canyon Caverns?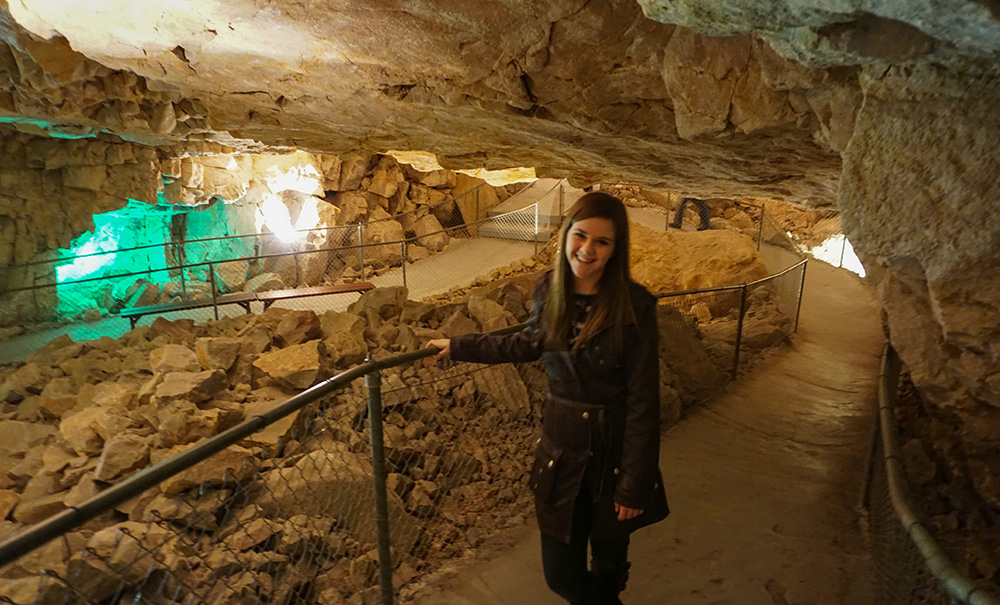 Little one has fun winding through the caverns and taking in the history and beauty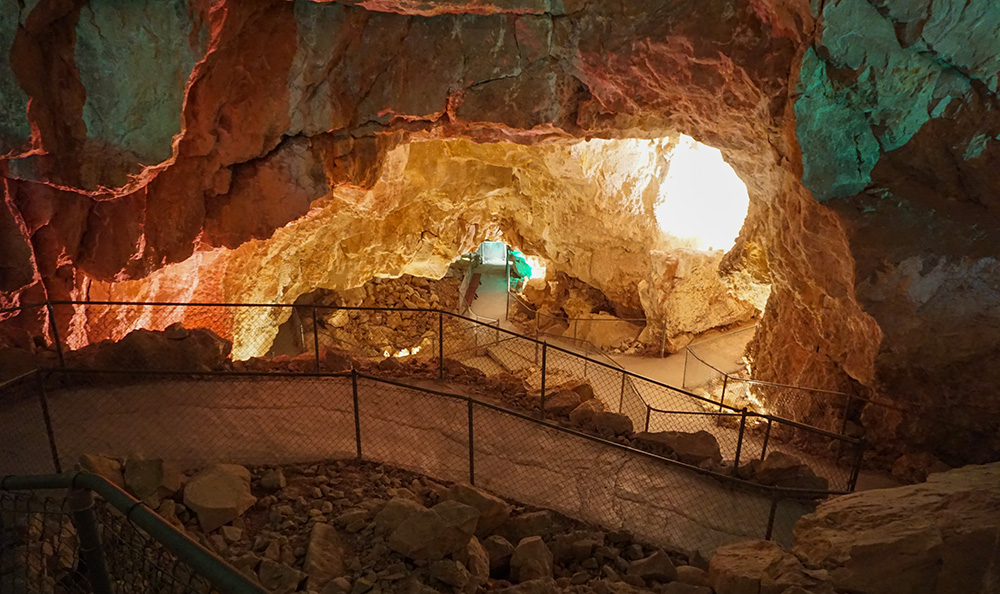 The walkways venture deep underground to explore all of the cave system- Looking down on our descent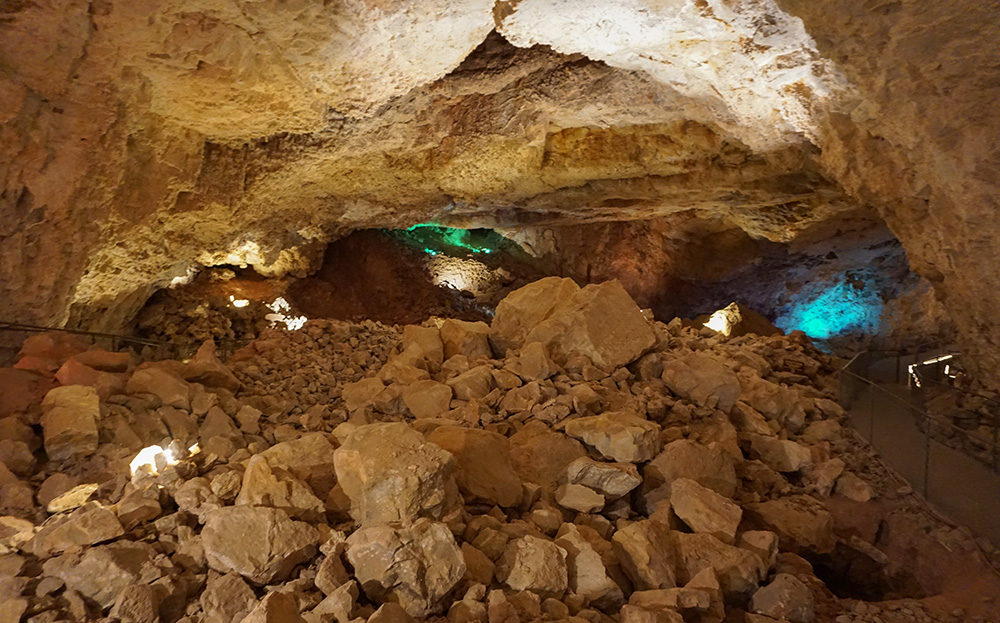 Looking back at another massive amphitheater cut-out makes me want to explore here longer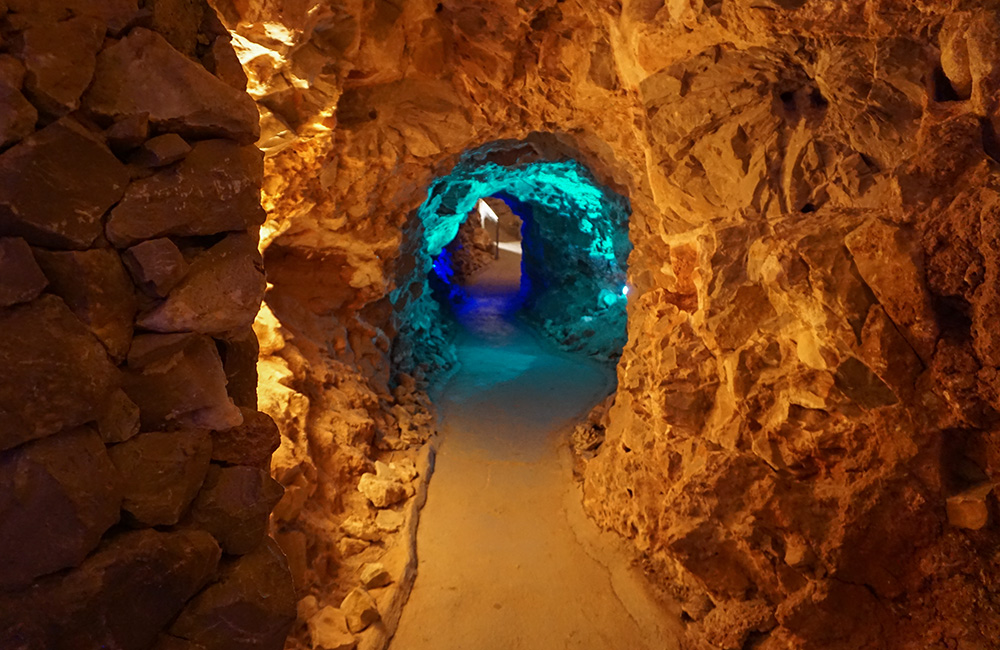 The cave and tunnels are nicely lit and create a stunning visual effect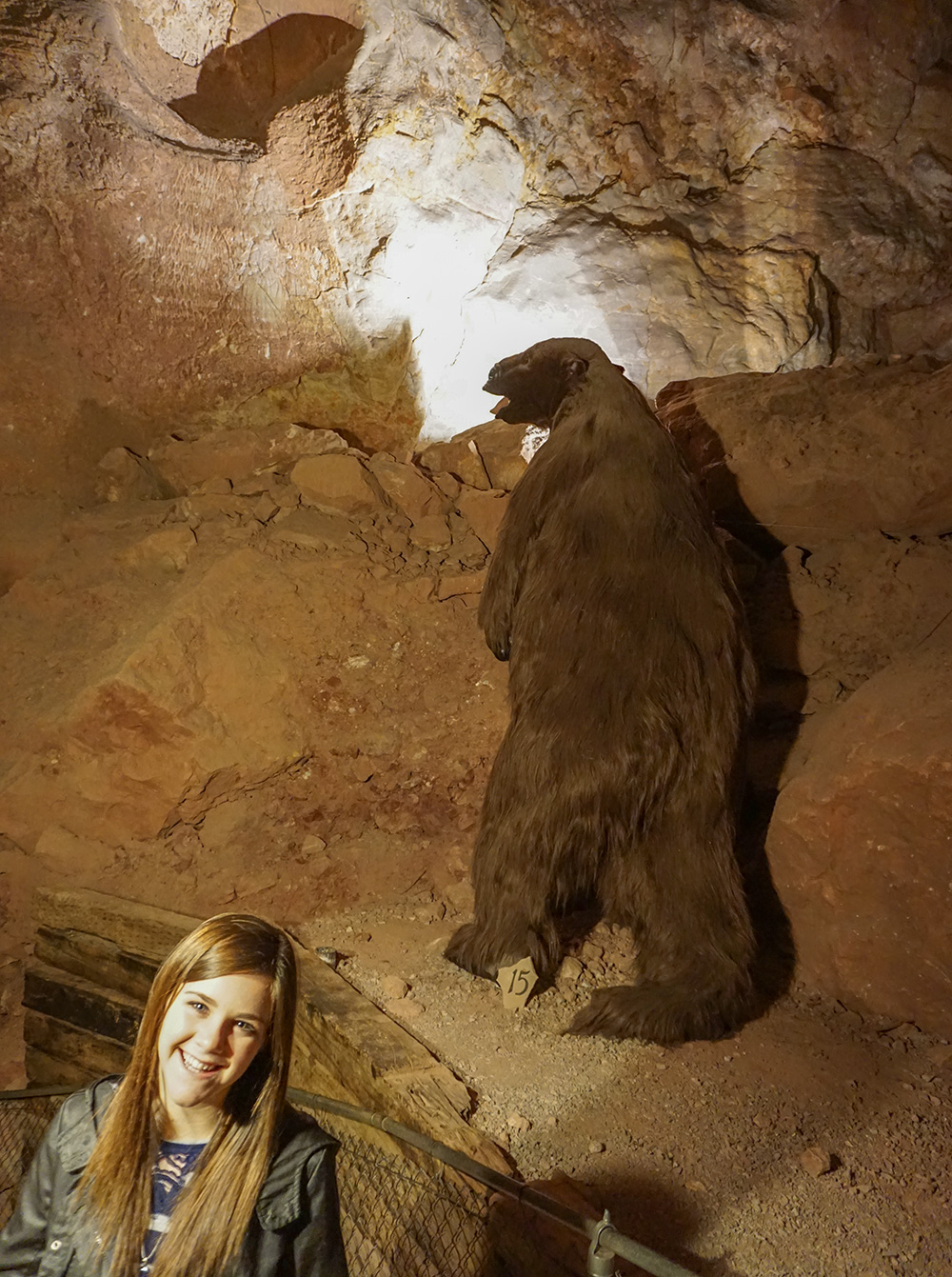 The famous "Gertie" and little one. Check out the rocks to the left of the light…All of those white streaks are claw marks from Gertie!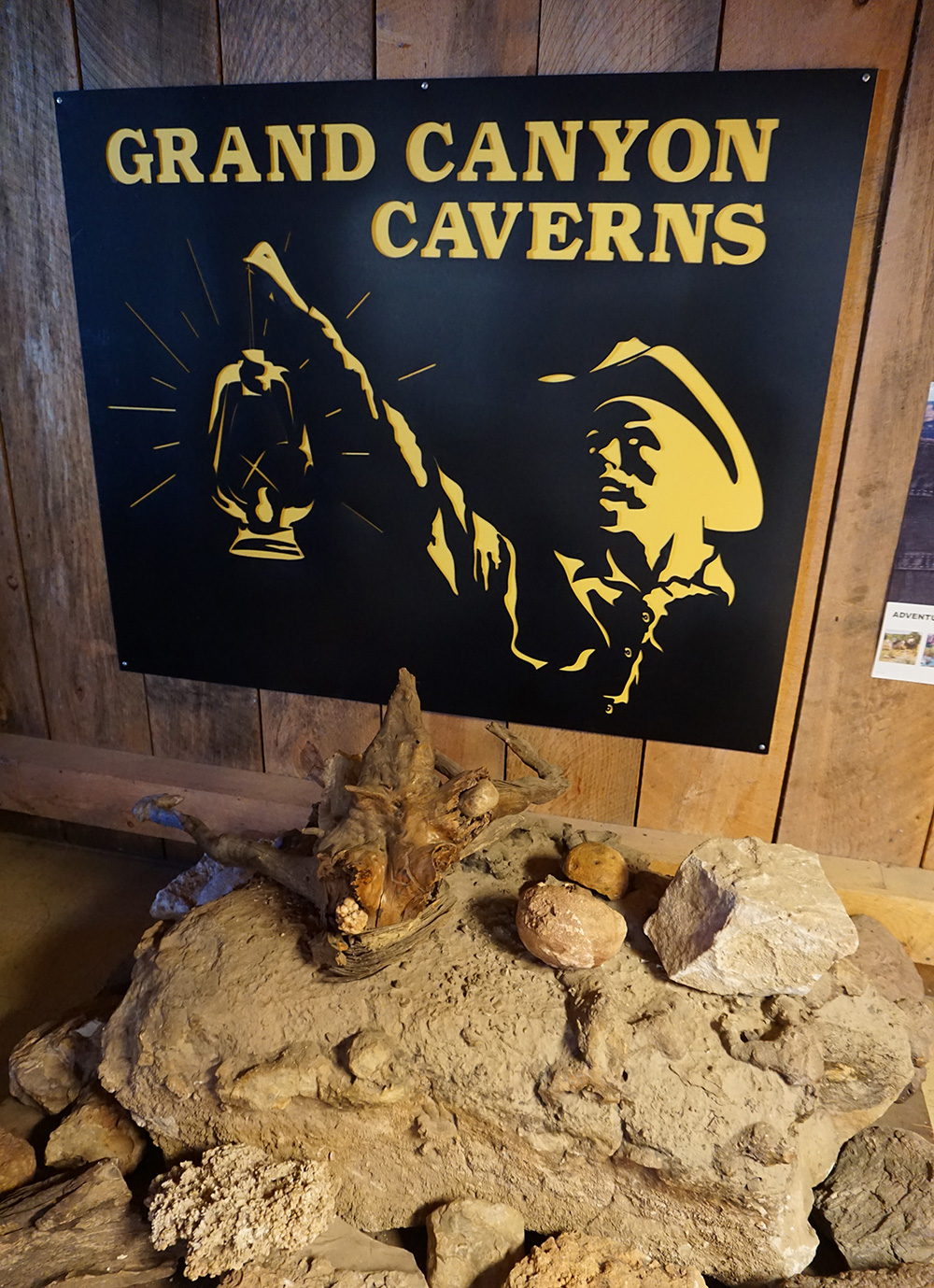 Highly recommend the Grand Canyon Cavern Tours off Historic Route 66 in Peach Springs, AZ!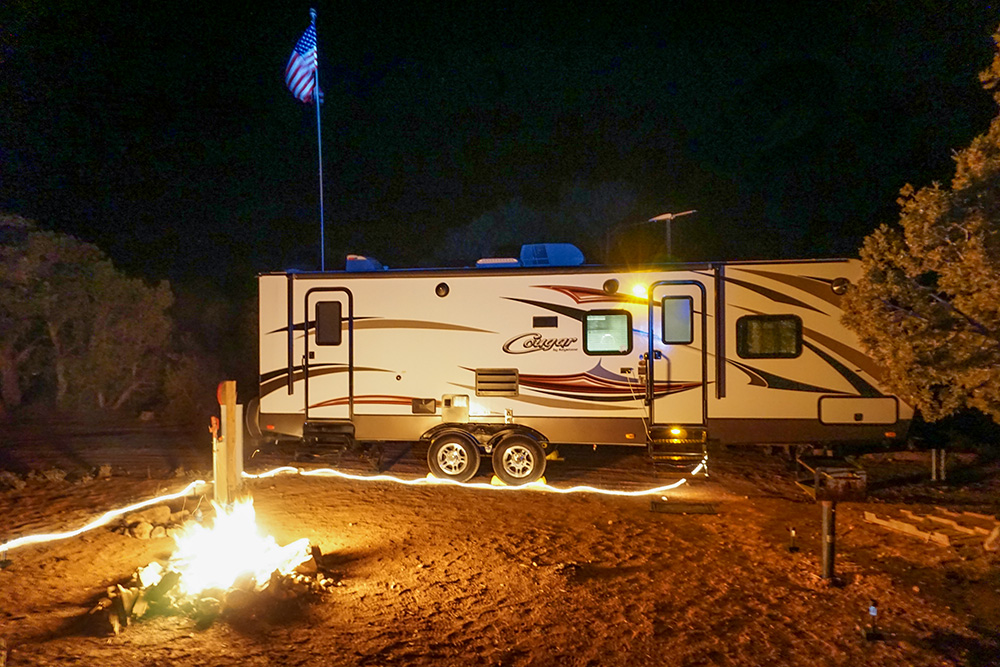 Our cozy campsite at Grand Canyon Caverns RV Park!