Climbing through ancient ruins that are perched high on a hilltop….uh, Yes, Please!

Imagine walking through a 110 room ancient pueblo site that was built back in the year 1125. Feel the rough sandstone and limestone walls, see how small these tiny stone masonry rooms were and take in the majestic 360 degree views that brought the Sinagua people protection for many years.
We literally walked through Indian history as we wandered through multiple stories of the Tuzigoot National Monument that stands proudly above the Verde River in Arizona.
Tuzigoot is Apache for "crooked water" and as you stand overlooking the vast 834 acres around the monument you can see the crooked and jagged path of the Verde River and water access that surrounded this site. It's no wonder that the Sinagua people chose this location for the plentiful farming land, hilltop viewing and abundant water course.
Exploring the ruins we noticed there were no doors or windows, only solid walls and open roofs which made us wonder how they entered the dwellings. Using trapdoors and ladders, the Sinagua people entered each room in this rocky fortress through the roof!
The entire 110 room structure housed over 250 people between 1125 and 1400. The Sinagua people were masterful with architecture, farming and trading and it is believed that this was a temporary residence on their way to a permanent "promised land" for the tribes.
Visually, this monument is just fascinating. There are hundreds of impeccably structured square rooms that are symmetrically balanced and stacked into architectural perfection.
Historically, it is just as fascinating. Ancient ruins, visitor center, museum and artifacts still scattered throughout the site make Tuzigoot National Monument a "must see" destination.
On a clear day you can see for miles, and feel the wind in your hair as you picture farm lands below and the hustle and bustle of a community of 250 people living and working together atop this mountain ridge.
The Totally Trailer Trio highly recommends visiting Tuzigoot National Monument. There is no overnight or RV parking at the monument but there are plenty of campgrounds and RV sites available in nearby Clarkdale, Cottonwood and throughout the Verde Valley. Some sites at Dead Horse State Park in Cottonwood even offer spectacular views of the monument to add to the sight seeing adventure.
http://www.nps.gov/tuzi/index.htm
http://azstateparks.com/Parks/DEHO/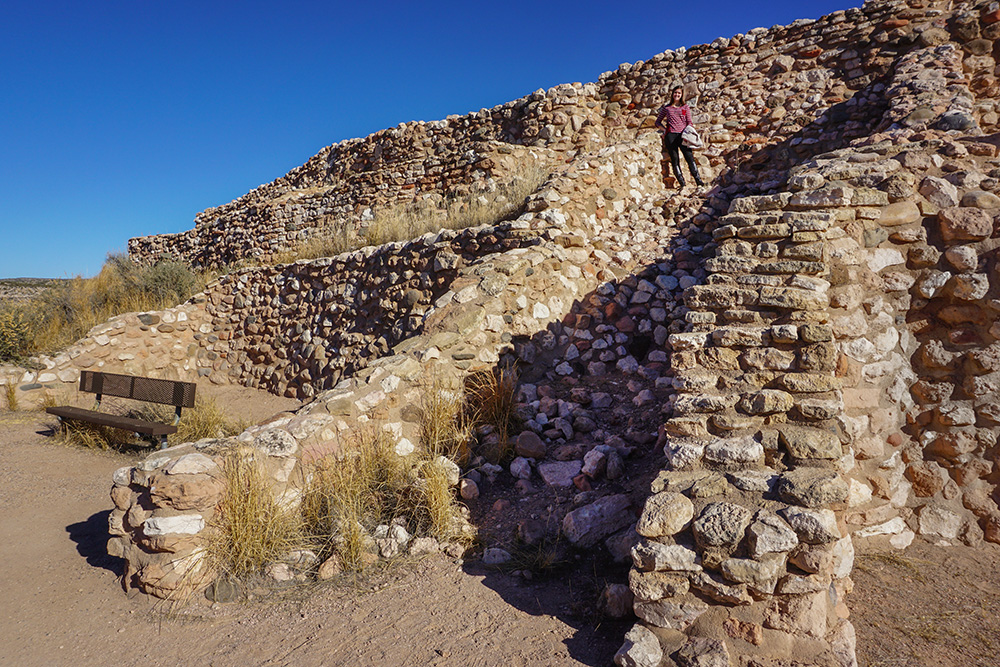 Where's Waldo in the ancient ruins of Tuzigoot? (and by Waldo, we mean little one)!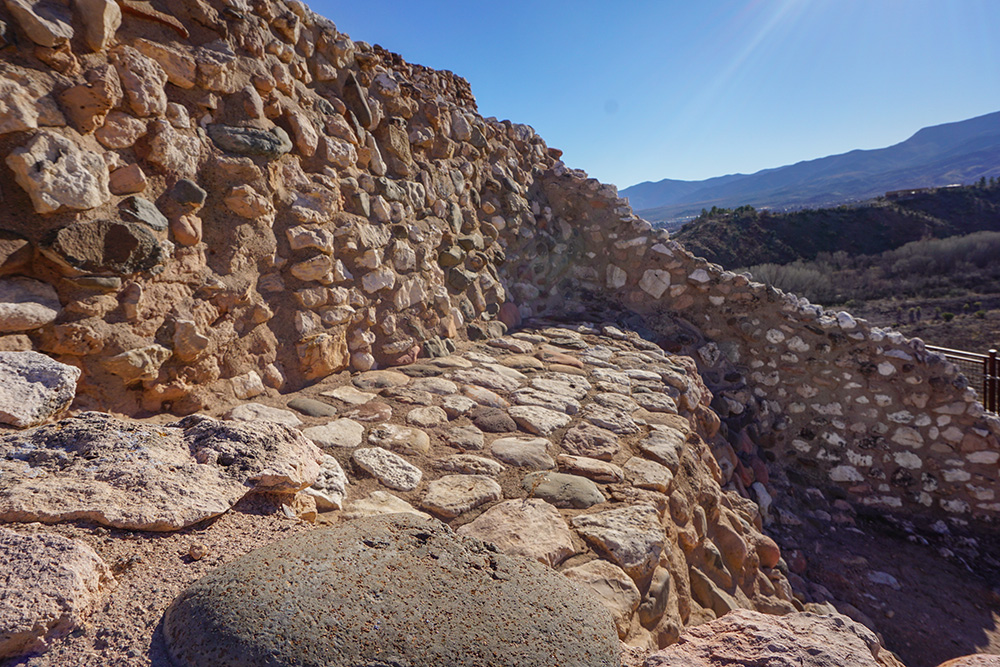 The stone masonry walls overlooking the Verde Valley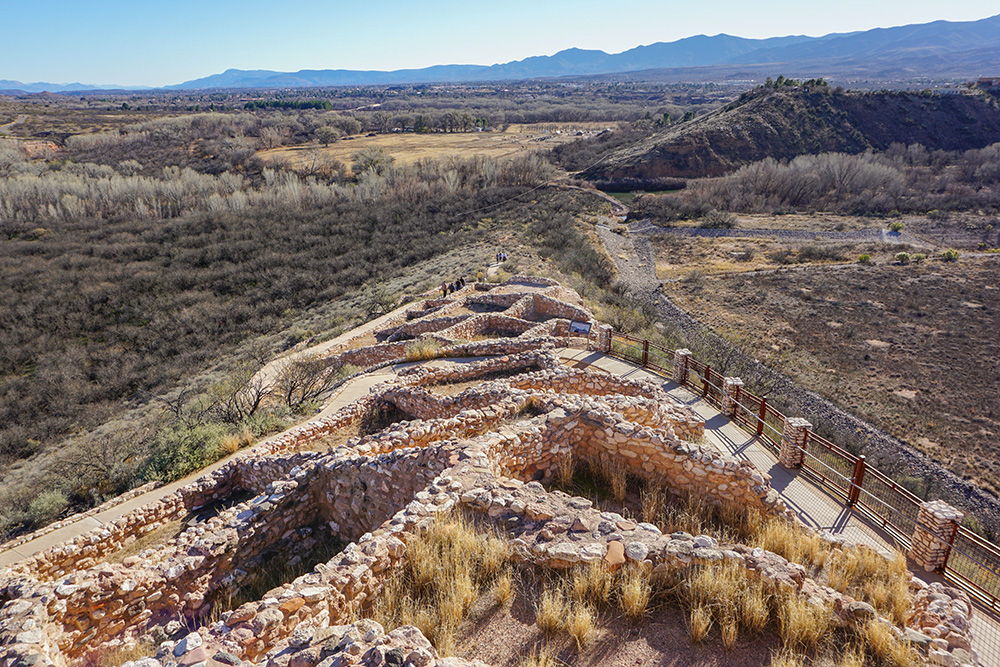 A spectacular feat of architecture forms a maze of rooms winding down the Tuzigoot Monument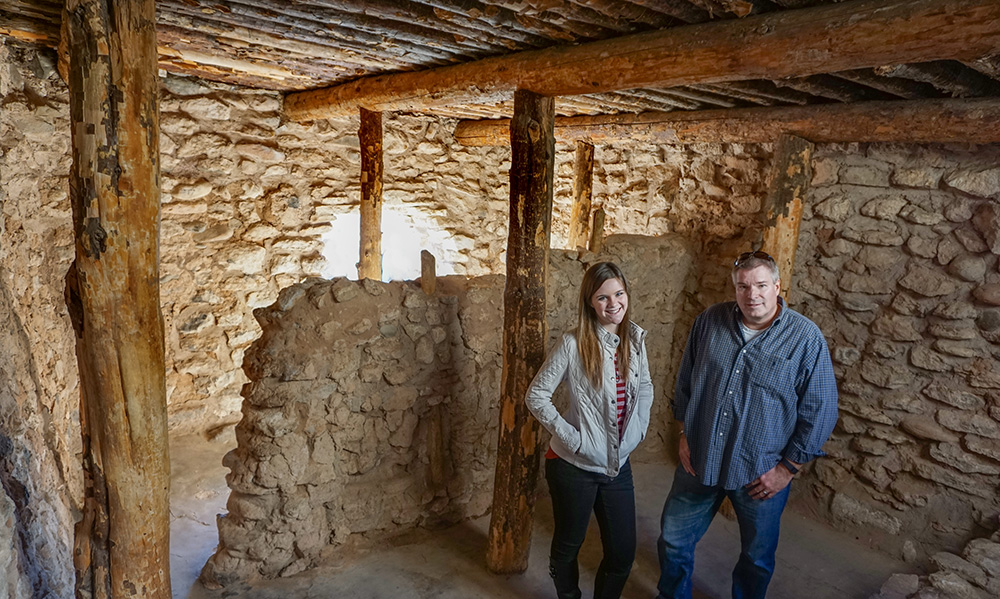 Beautiful timber and masonry work inside one of the dwellings in Tuzigoot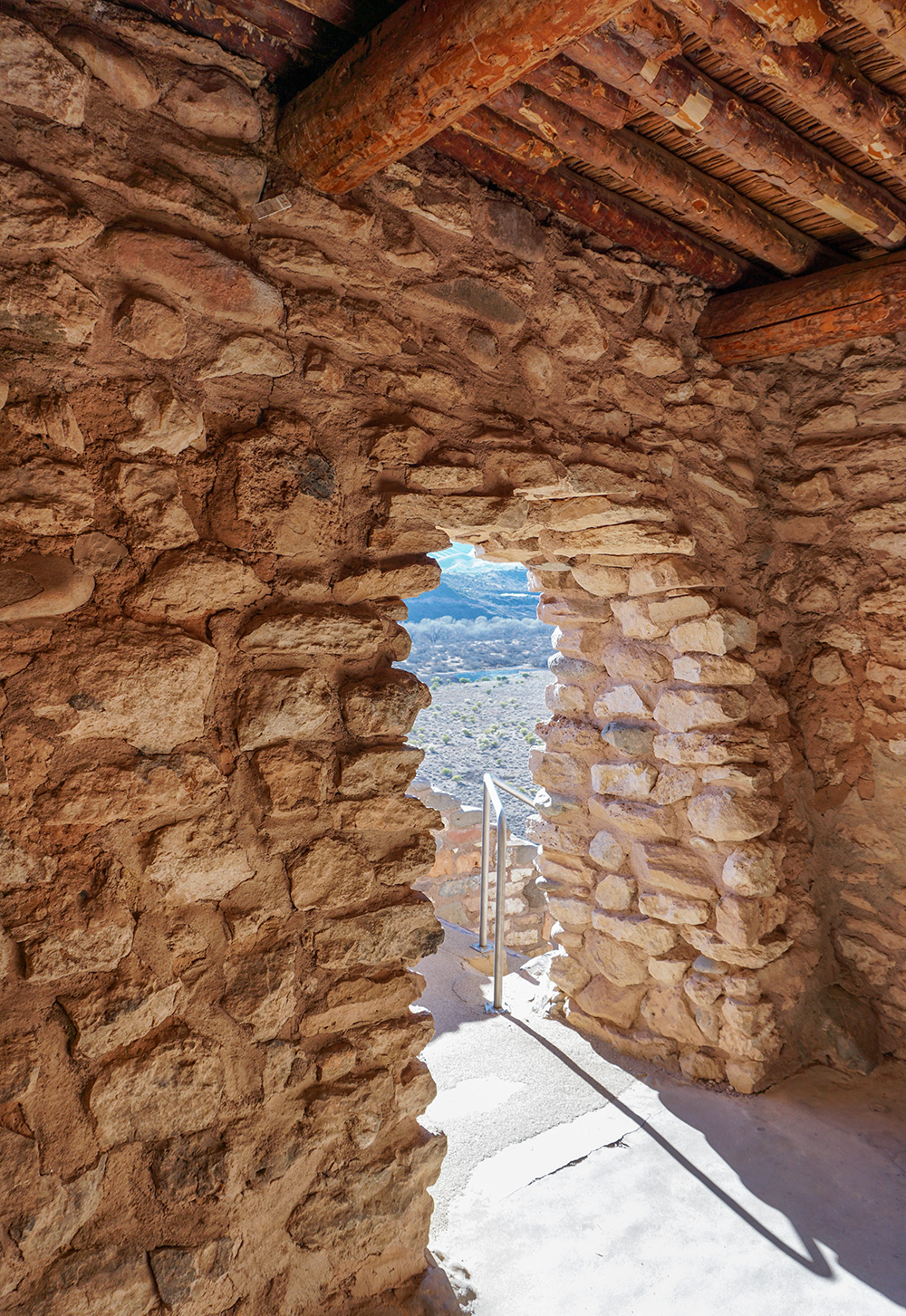 Rock work, architecture, arches and panoramic views? What more could you want?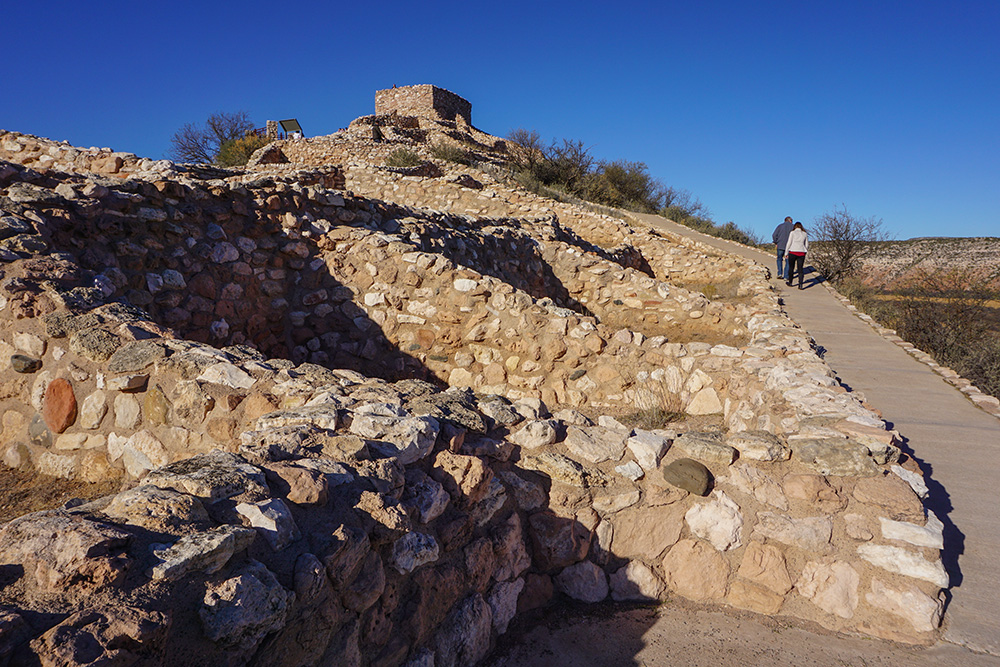 Looking up at the Tuzigoot observation deck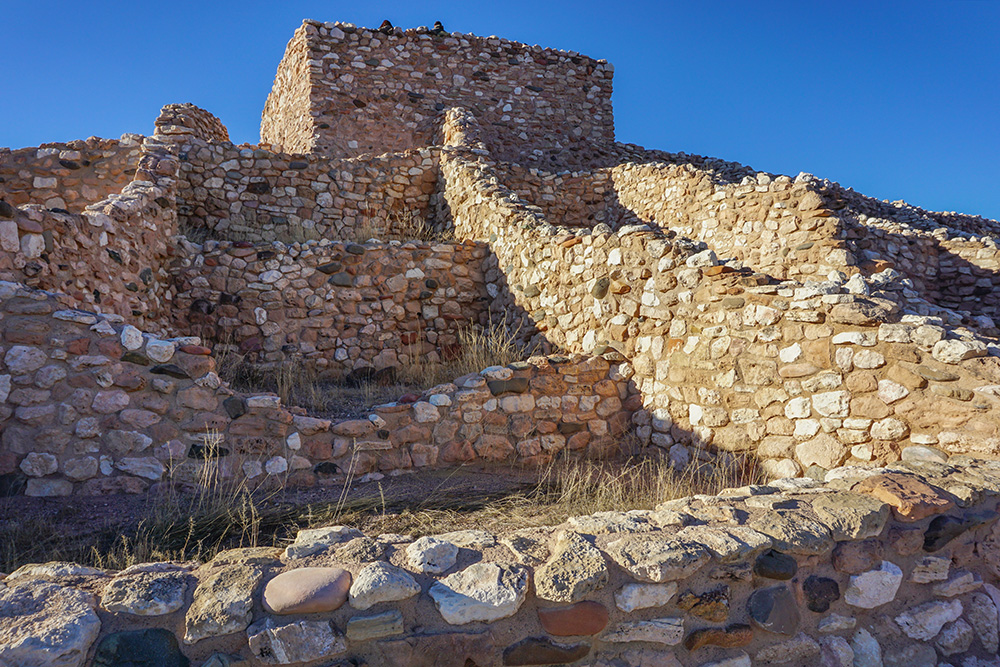 Hard to imagine that each layer was a separate room and dwelling-Accessible only by rooftop ladders

From a distance you can admire the size of Tuzigoot National Monument