Built directly into a massive limestone cliff over 800 years ago, Montezuma's Castle is neither a castle or related to the ride Montezuma's revenge
Montezuma's Castle is sure to break every little girl's dream of seeing a magical Disney princess-like castle, but for everyone else this National Monument is sure to impress as the entire "castle" seems to defy gravity.
The Verde Valley is an excellent central location for many explorations and adventures and this well preserved
Ancestral Puebloan cliff dwelling
definitely made our "to-do" list.
Built directly into a massive limestone cliff over 800 years ago, Montezuma's Castle is neither a castle or related to the ride Montezuma's revenge. So how did this five-story, 20 room dwelling become "Montezuma's Castle"?
When the abandoned complex was first discovered in 1860, people believed its construction was linked to the Aztec emperor, Montezuma and was part of Aztec mythology. Research shows that the construction of the castle was actually built 40 years before the emperor was born.
Montezuma was in fact skillfully crafted by the Sinagua people around 1100AD as a way to protect themselves from natural disasters, enemies and other threats to their life and culture.
Visiting the national monument was interesting, but not as fascinating as it would have been to scale that 90 foot limestone cliff and explore inside the ruins, like visitors were able to do before 1951 (when they stopped that tour due to visitor safety and damage/looting to the ruins). Oh what I would have given to climb those rickety ladders and explore the 4,000 square feet of ancient Indian life. Alas, I was forced to stay grounded and could only longing look up and imagine what the experience would have been like.
President Teddy Roosevelt declared Montezuma a National Monument in 1906 and therefore the federal government is charged with protecting and preserving the castle and the 860 acres the monument encompasses.
It was a beautiful day and we enjoyed walking the tour, gazing up into the ruins and trying to imagine carrying groceries up to that condo complex and how mother's must have been beside themselves raising small (precarious) children on the edge of a 90 foot cliff. We could also see how the Sinagua people chose the location due to its south facing sun exposure, exceptional views, nearby food and water source and seclusion. There were other dwellings spread out through the entire area as well as a diorama and highly informative museum. The museum even had a life size cut out of Teddy Roosevelt (or Robin Williams, we weren't sure) but little one enjoyed having her picture taken with both of them!
As we sat soaking up the sun, admiring the daring architecture and building ingenuity, we also were treated with a beautiful hawk circling overhead, lizards scurrying about and the feeling of protection and isolation that the Sinagua families must have felt over 800 years ago.
The Totally Trailer Trio definitely recommends this as a day trip and Montezuma National Monument is linked with Tuzigoot National Monument (you buy one pass and you get into the other monument for free with your receipt! You can't beat a two for one! There's also plenty of RV and camping spots throughout the Verde Valley (we stayed at the nearby Thousand Trails), but there are many RV destinations to choose from!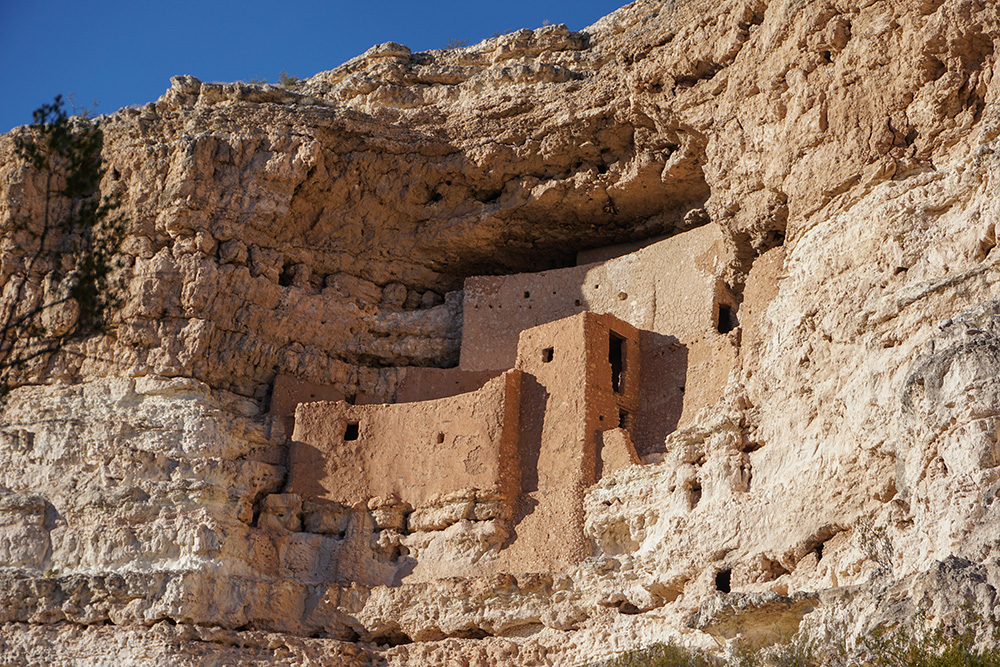 About as close as you can get to Montezuma's Castle these days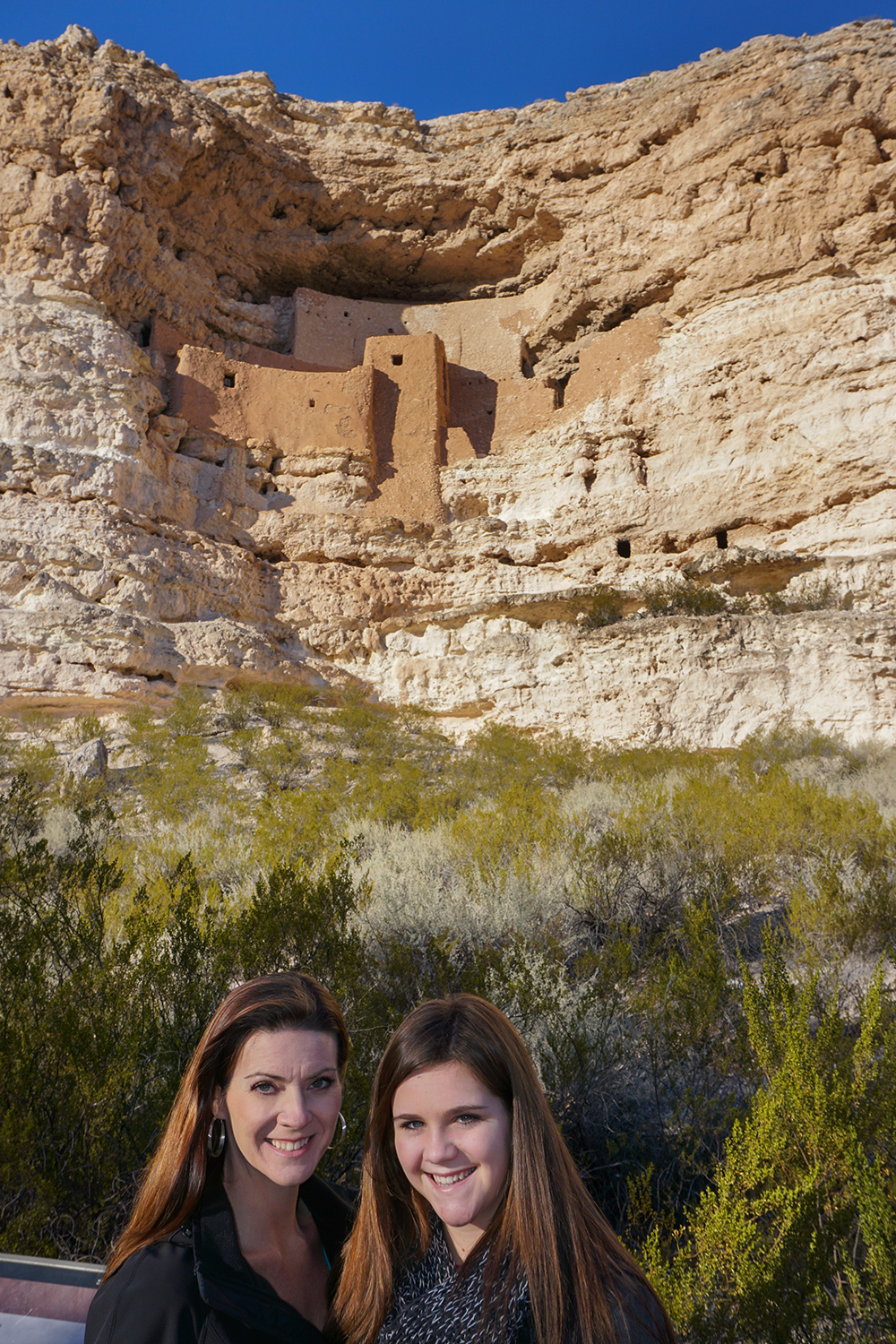 Smiling on the outside, but pouting and wishing we could climb up there on the inside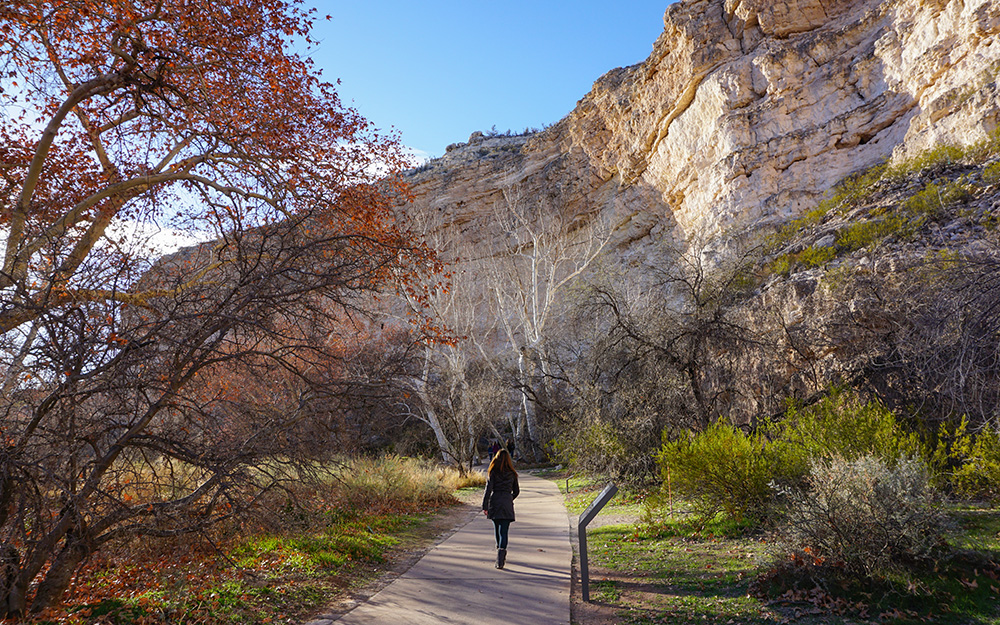 That scary moment when you can't tell if it's you in a picture or your child!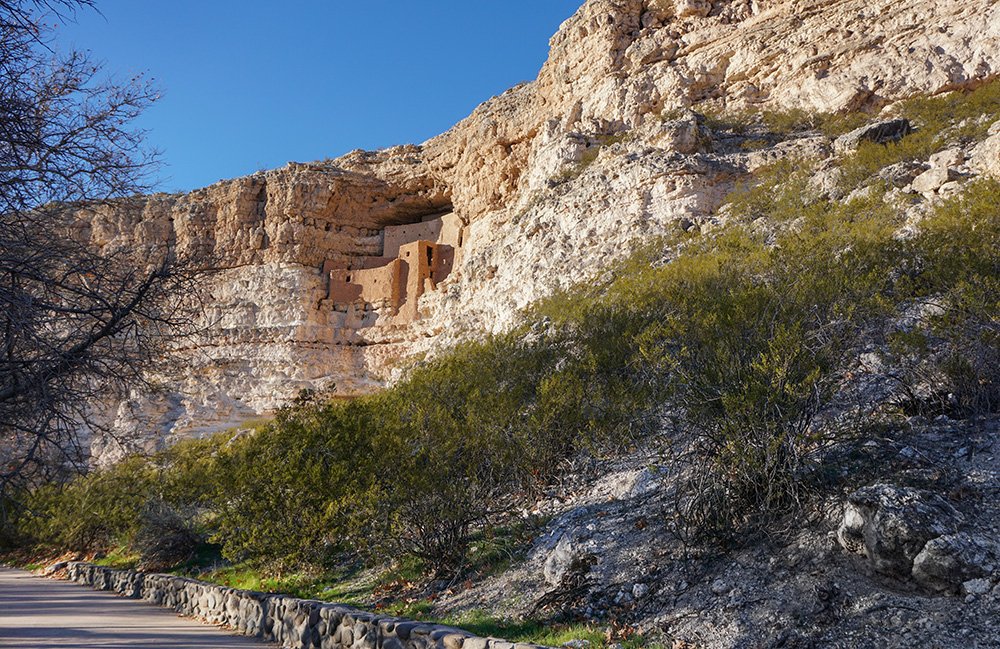 A perfect day exploring Montezuma's Castle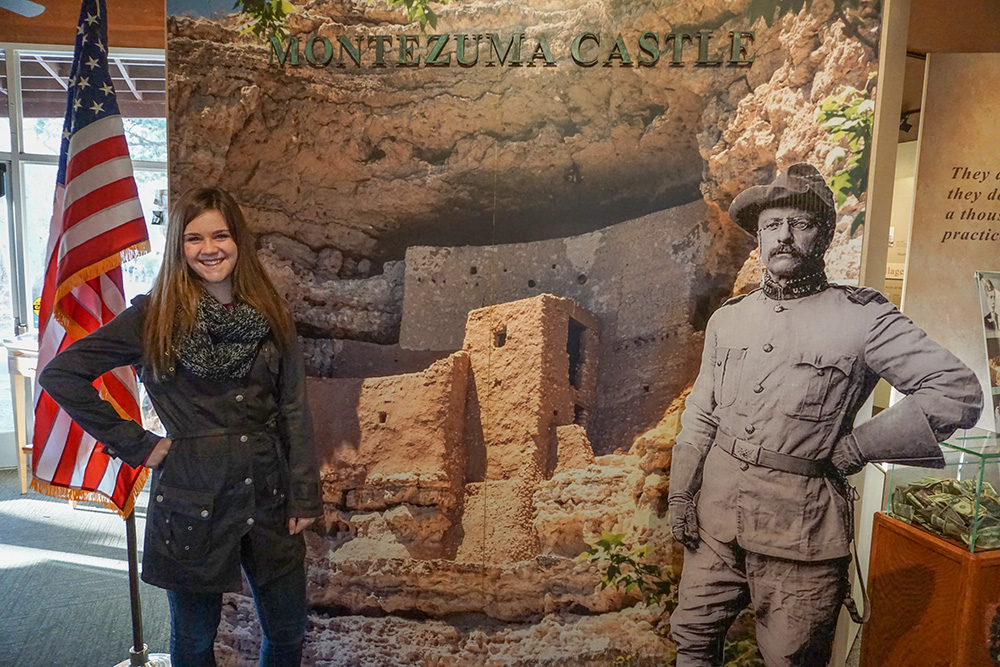 Little one hanging out with Teddy Roosevelt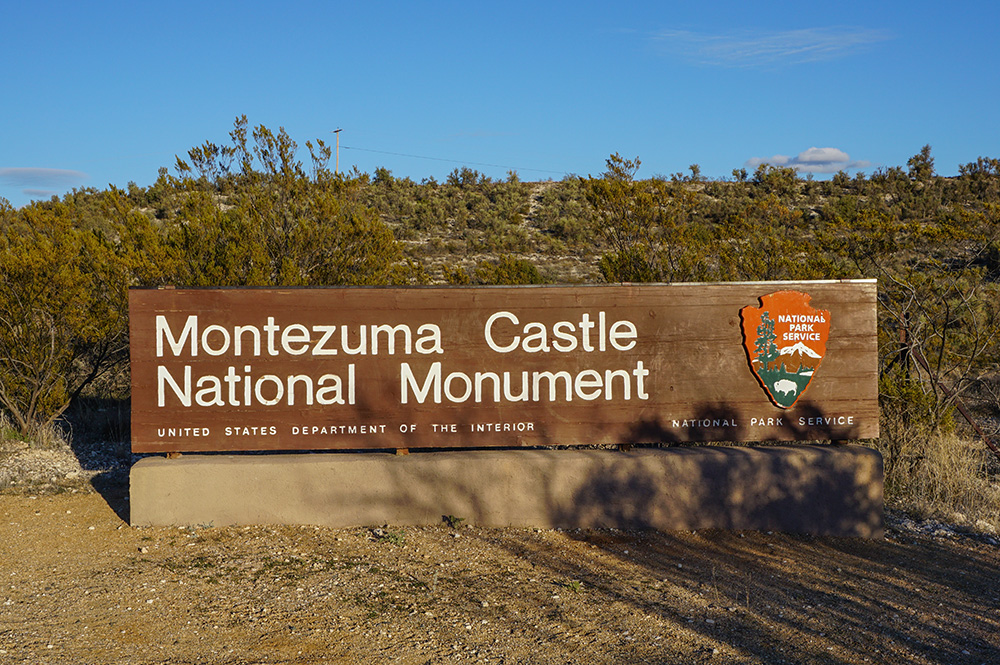 A beautiful National Park in Camp Verde, Arizona