Life is truly a beach along the glorious Kauai coastline.
From Tunnels Beach to Poipu Beach there is something for everyone.
The beaches are perfect for kite surfers, surfing, snorkeling, scuba diving and just relaxing on the beach.
We didn't do much "relaxing" on the beach and dove (pardon the pun) right into snorkeling off Tunnels Beach and Anini Beach. We looked like Snorkel Bob's walking billboards, but we were warm and ready for action. Along Anini Beach we befriended a very large and hungry sea turtle. We snorkeled with him for about 45 minutes before bidding our new friend farewell. He didn't seem to care that we were there taking endless photos and video of him, he was more concerned about eating (we all can relate to that feeling sometimes)!
Hubby and little one saw a gigantic eel and I found a tiny fish that looked like he was impersonating baby Shamu or a killer whale. The beaches were full of crabs, giant sea cucumbers, shells, rocks, moss, crashing waves, protected monk seals and so many other treasures. Although Poipu Beach was named "America's best Beach" by the Travel Channel, it was always quite crowded and we found it was quite popular with the humans and monk seals alike.
We enjoyed walking along Ke'e Beach in a rainstorm, snorkeling at Anini Beach, visiting Haena Beach and exploring the tide pools off the Kukuiula small boat harbor.
The Totally Trailer gang can never go too far without sand and water and as luck would have it, the beautiful island of Kauai had plenty of both!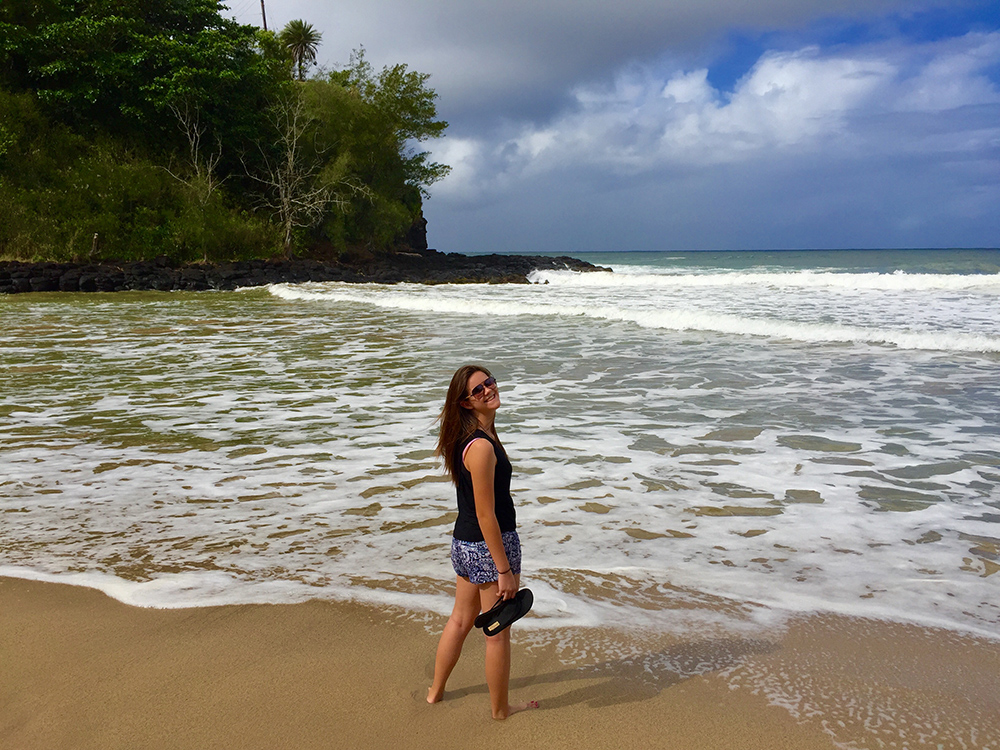 There's nothing quite like the feeling of sand between your toes and waves lapping at your feet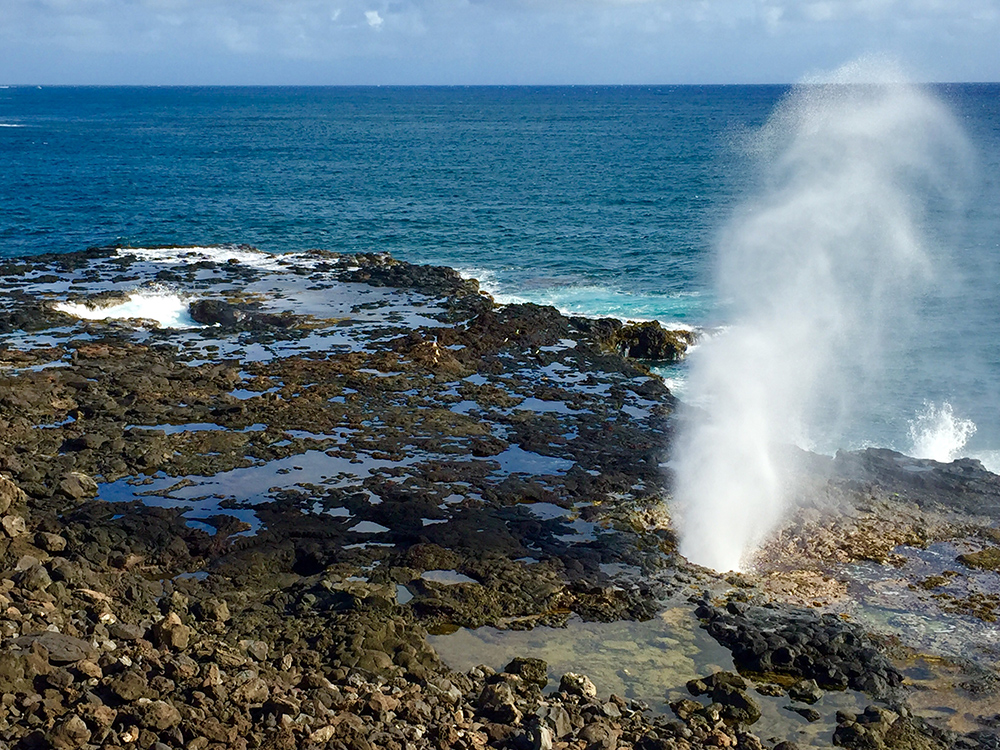 "Dar she blows" Admiring the Spouting Horn blow hole on the south shore of Kauai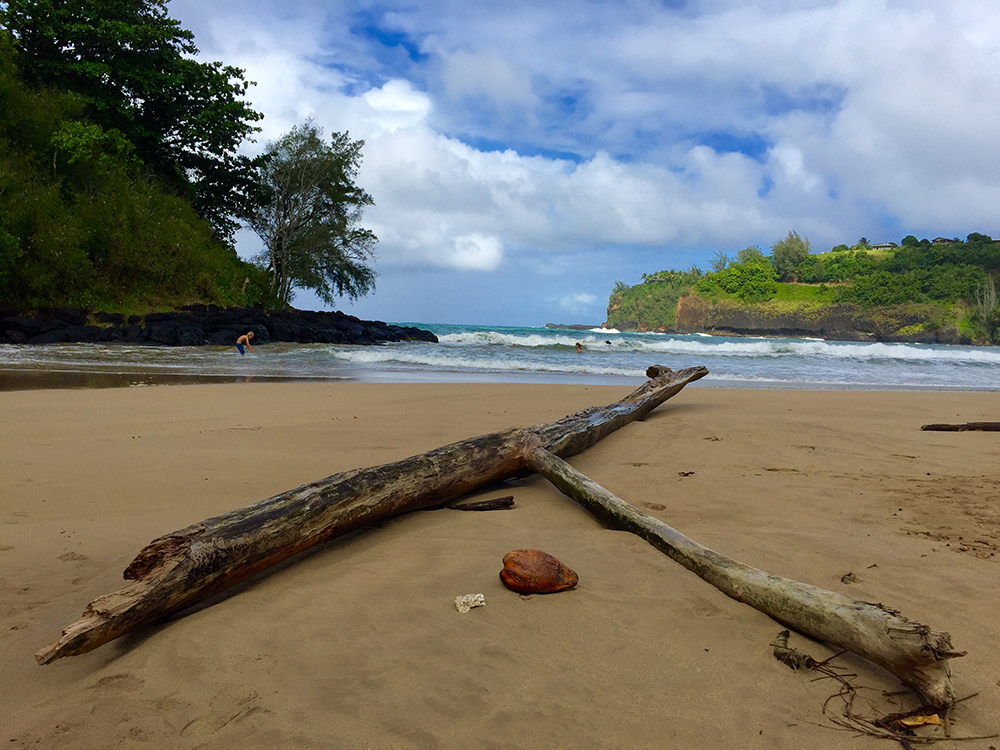 Washed up drift wood, coconut and coral make for a great photo opportunity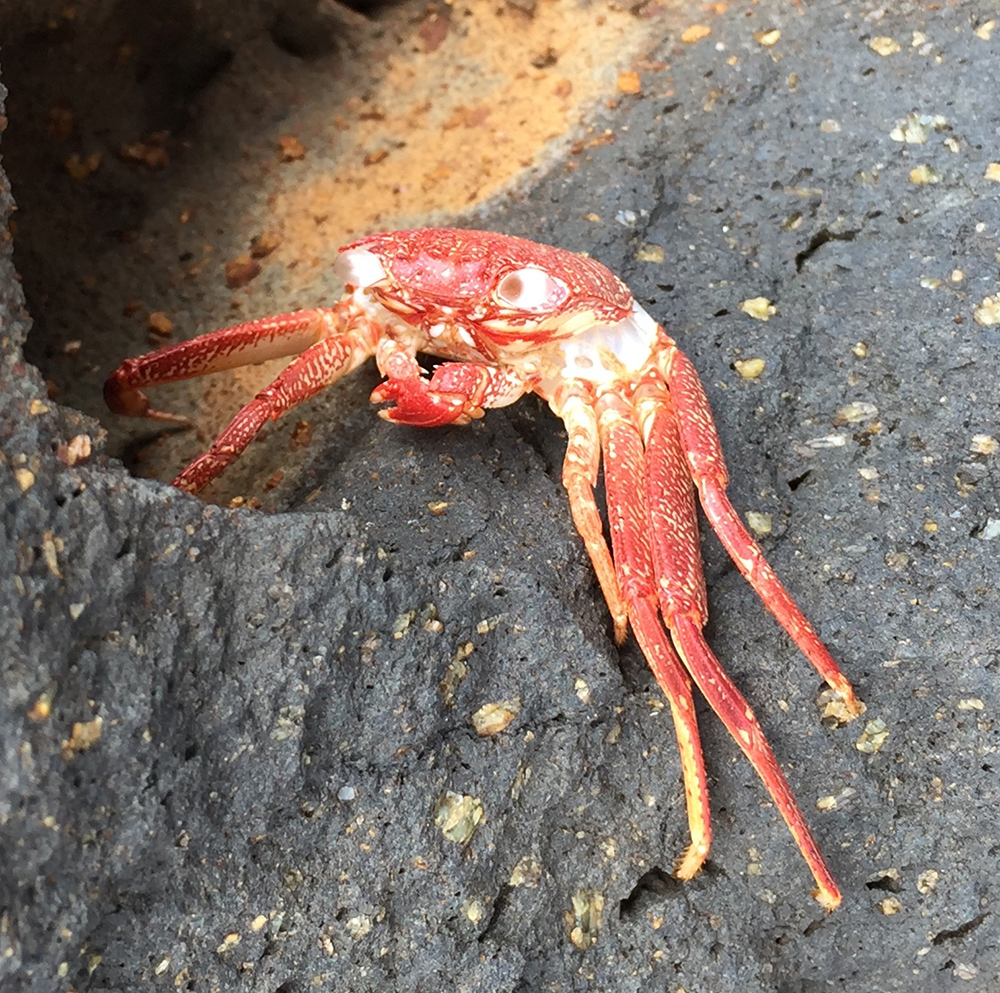 Sebastian, is that you? Our crab friend hanging on the volcanic jetty along the south shore near the small boat harbor of Kukuiula Bay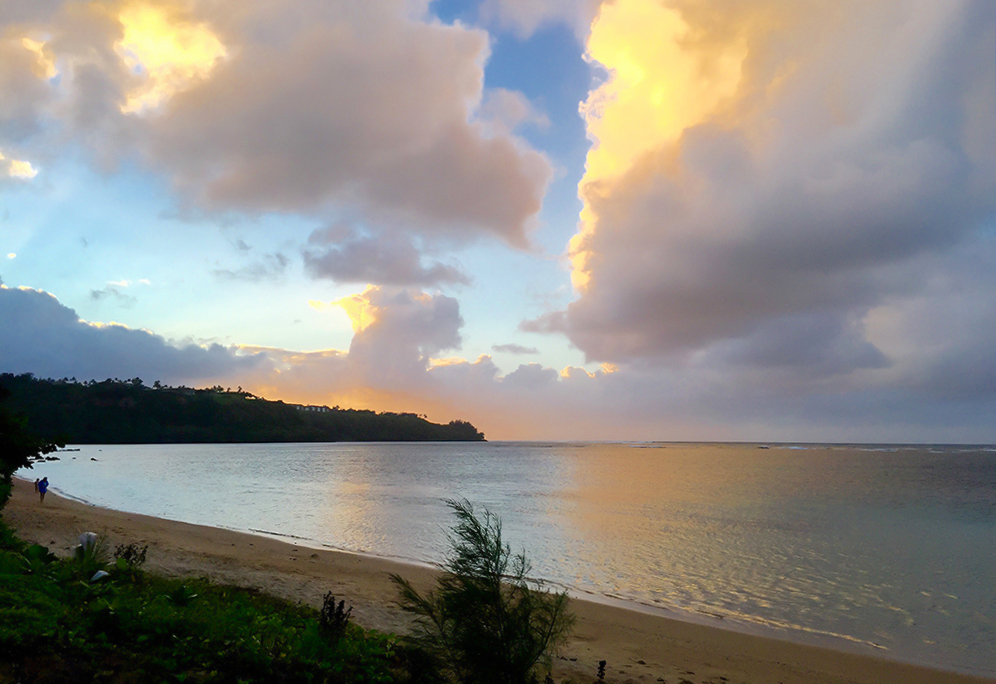 Magnificent sunset after a day of snorkeling at Anini Beach, Kauai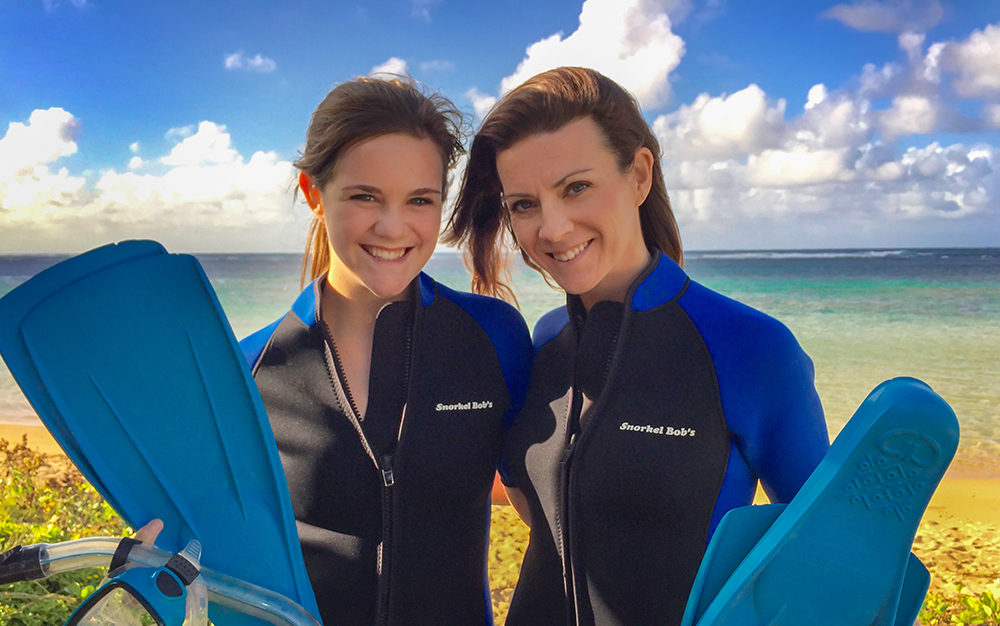 A walking advertisement for Snorkel Bob's we enjoyed our snorkel adventure and sea turtle sighting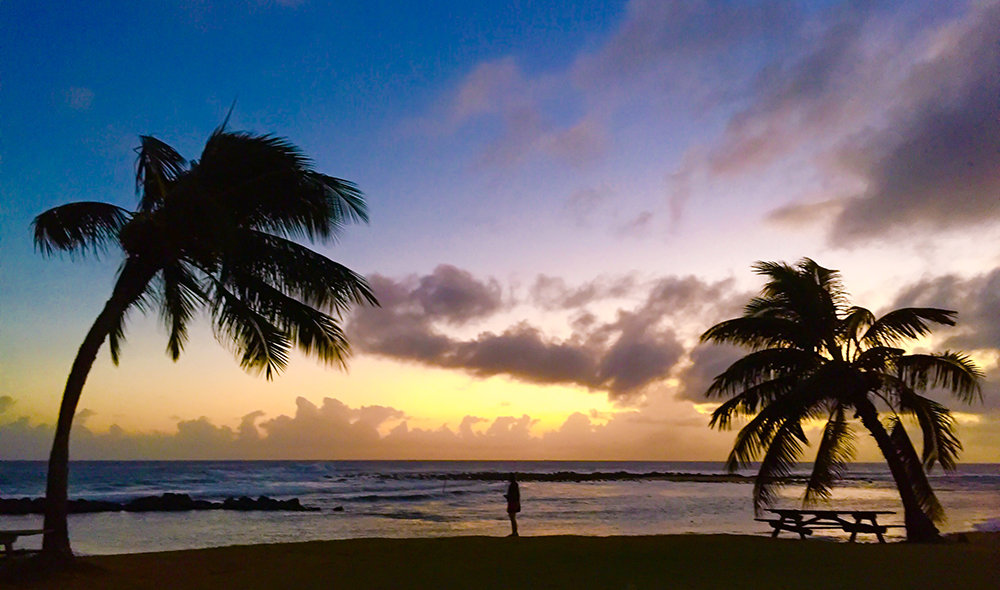 Little one taking in the Maui sunset at Poipu Beach, Kauai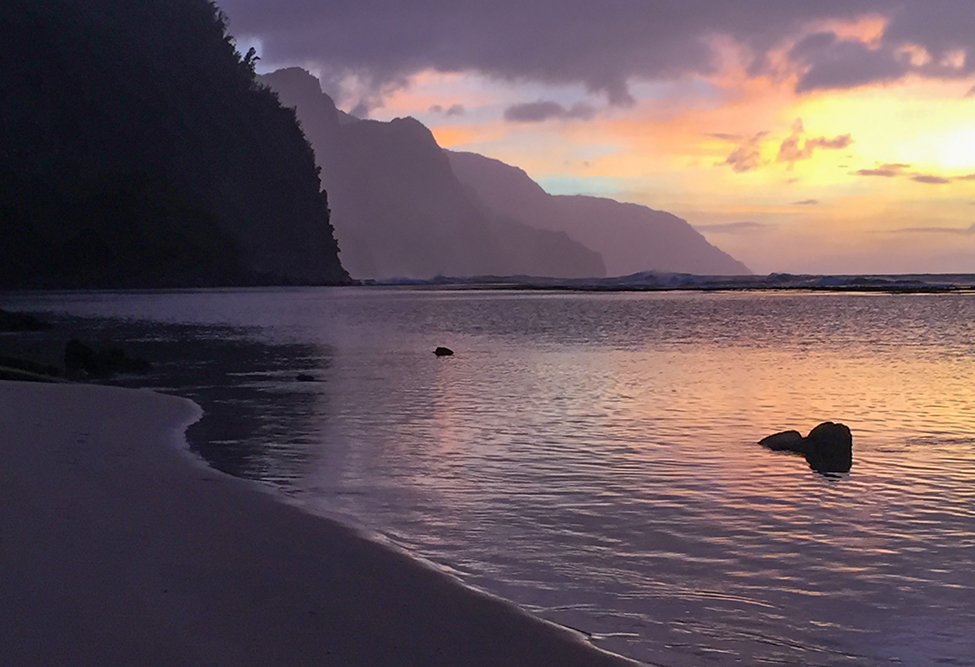 The sun sets over the famous Na'Pali Coastline at Ke'e Beach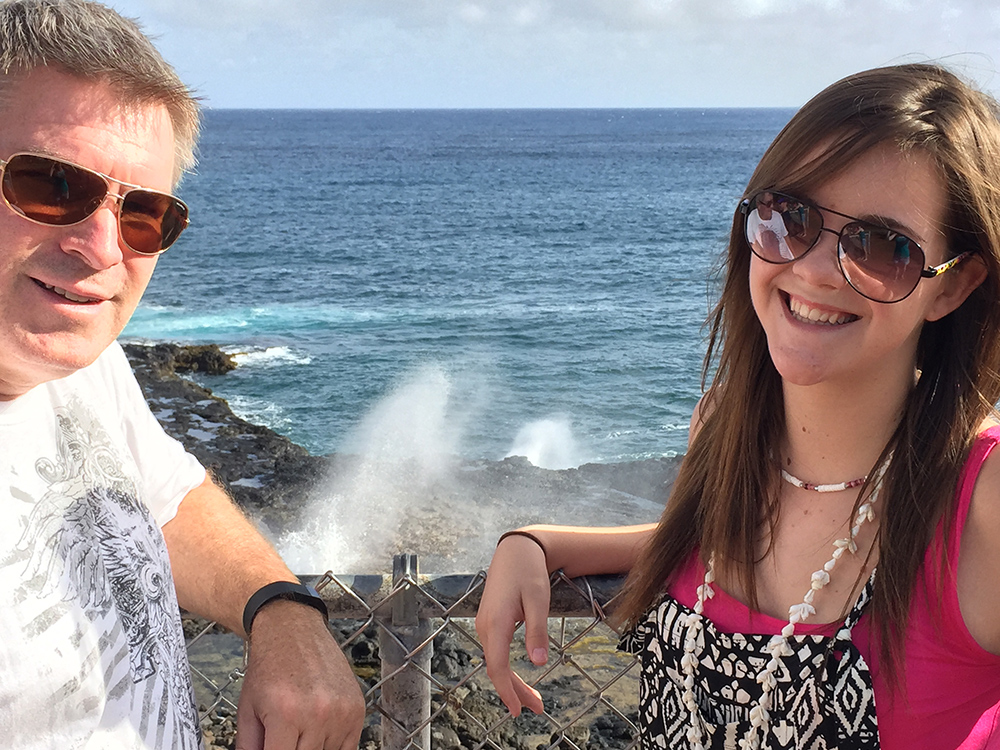 Hubby and little one having fun at the Spouting Horn blow holes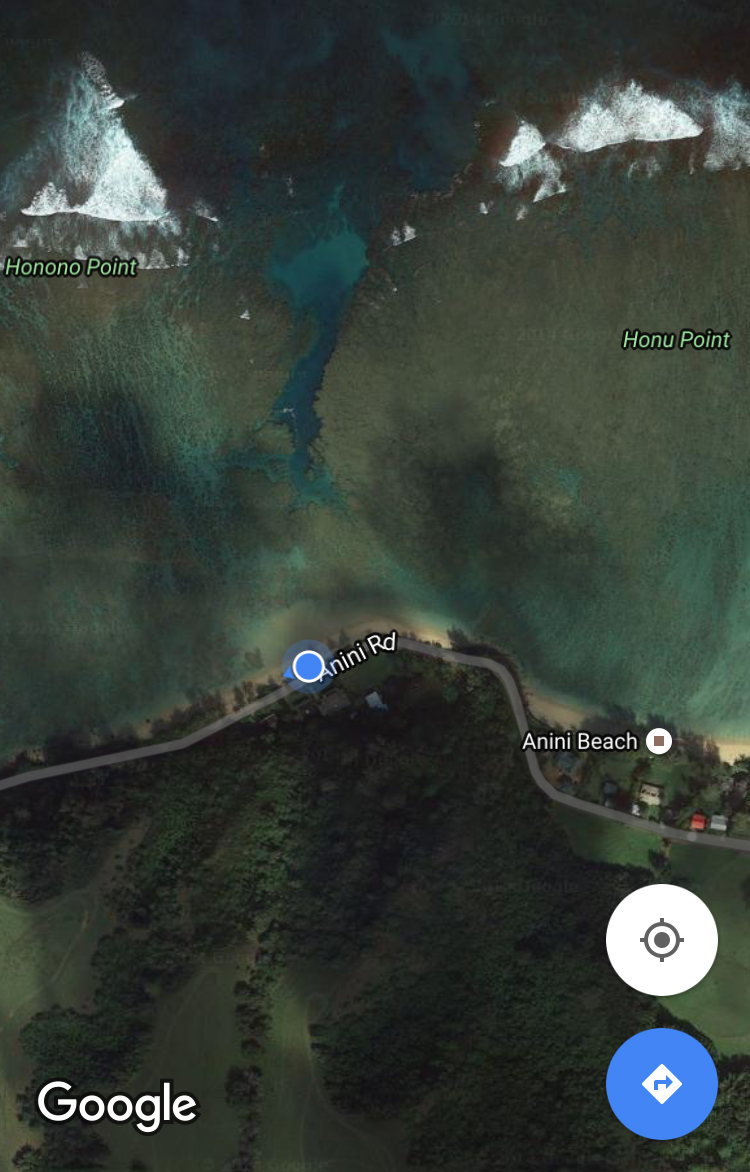 Our perfect winter snorkel spot destination on Anini Beach, Kauai