The Desert Training Center is sure to be a hit with military and history buffs and anyone fascinated by big old, lean-mean-fighting-tank machines!
General Patton may be well known for his leadership in France and Germany following the invasion of Normandy, but his preparation and training started back at the world's largest Army post (Camp Young).
Camp Young served as a World War II training facility that extended from Southern California to Phoenix, AZ and down to Yuma, AZ. This training zone was 350 miles wide and 250 miles long and General George Patton was the first commanding officer for the maneuver site.
The sole purpose of this camp was to train and prepare soldiers for fighting in extreme desert conditions. It also served well for testing vehicles and equipment and developing wartime tactical techniques. Between 800,000 and 1,000,000 soldiers were prepped for war, while the focus remained heavily on tank warfare.
We explored the General Patton Memorial Museum to find many interesting artifacts from the training center as well as other local camps. The museum provided quite a bit of history of the infamous general (including family and personal information on the Patton family).  There are books, maps, dioramas, tanks, cannons, remembrance walls and memorabilia and did I mention there were tanks…lots of them!
Being that this facility focused on tank training, it is no wonder that this museum looks like a tank graveyard. Tanks range in every size from beginner tanks to super-sized tanks on steroids.
These artifacts and images allow history to come alive in a very real and tangible way at the General Patton Memorial Museum in Indio, CA.
The museum is next to a very busy travel stop and gas station. There is plenty of room to park your RV or trailer and even a restaurant and gift shop to pass the time.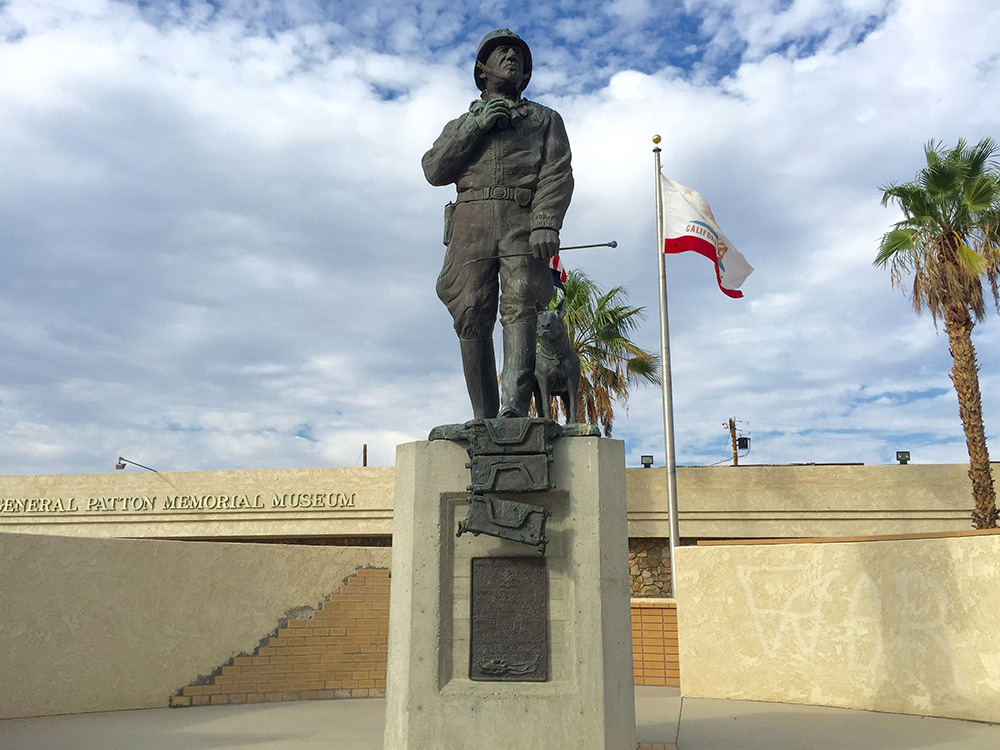 General George Patton and his beloved terrier Willie, guard the memorial museum in Indio, CA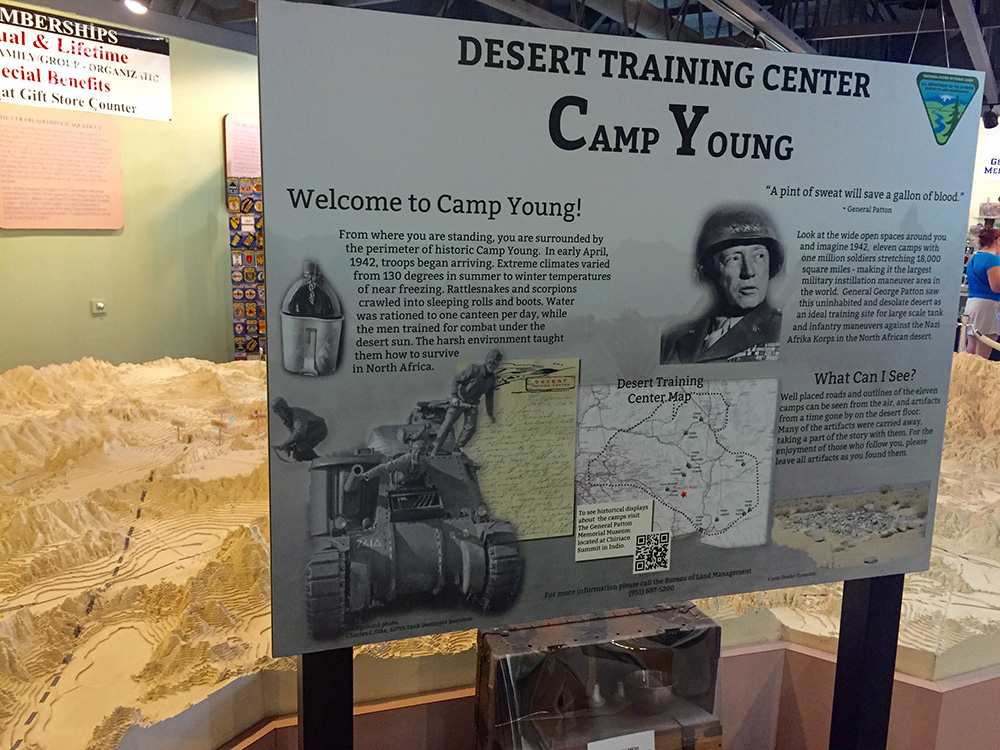 A plethora of information, dioramas and old photographs provide history on this old training center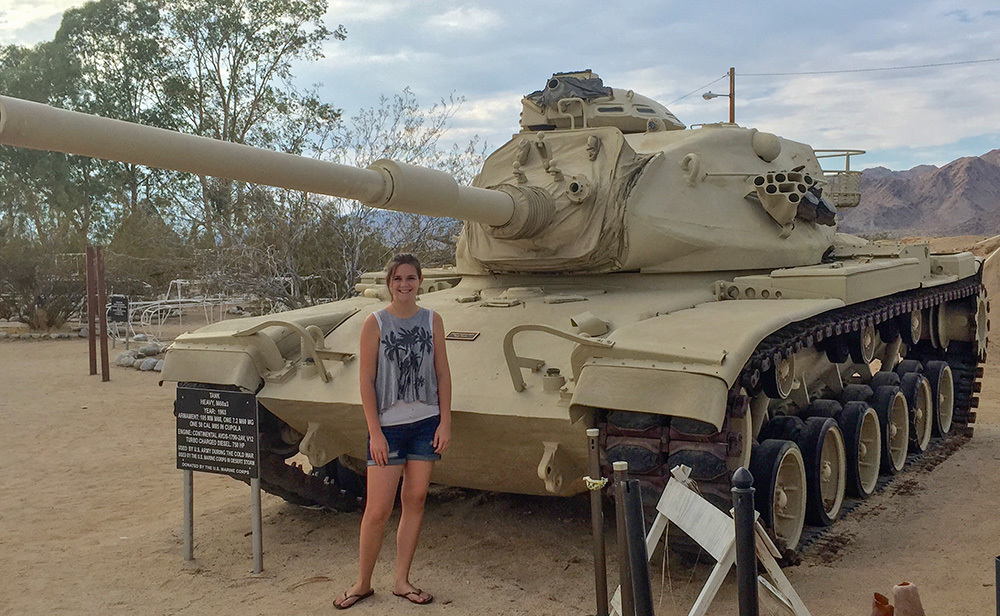 Little one actually looks "little" next to this 1963 M60a3 tank. Used in the Cold War and Desert Storm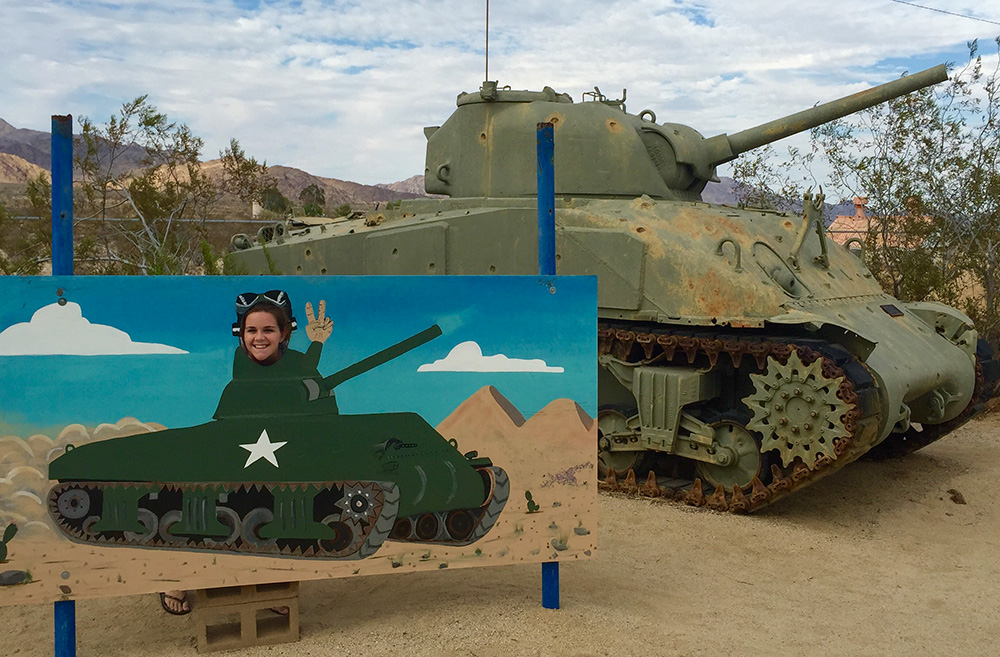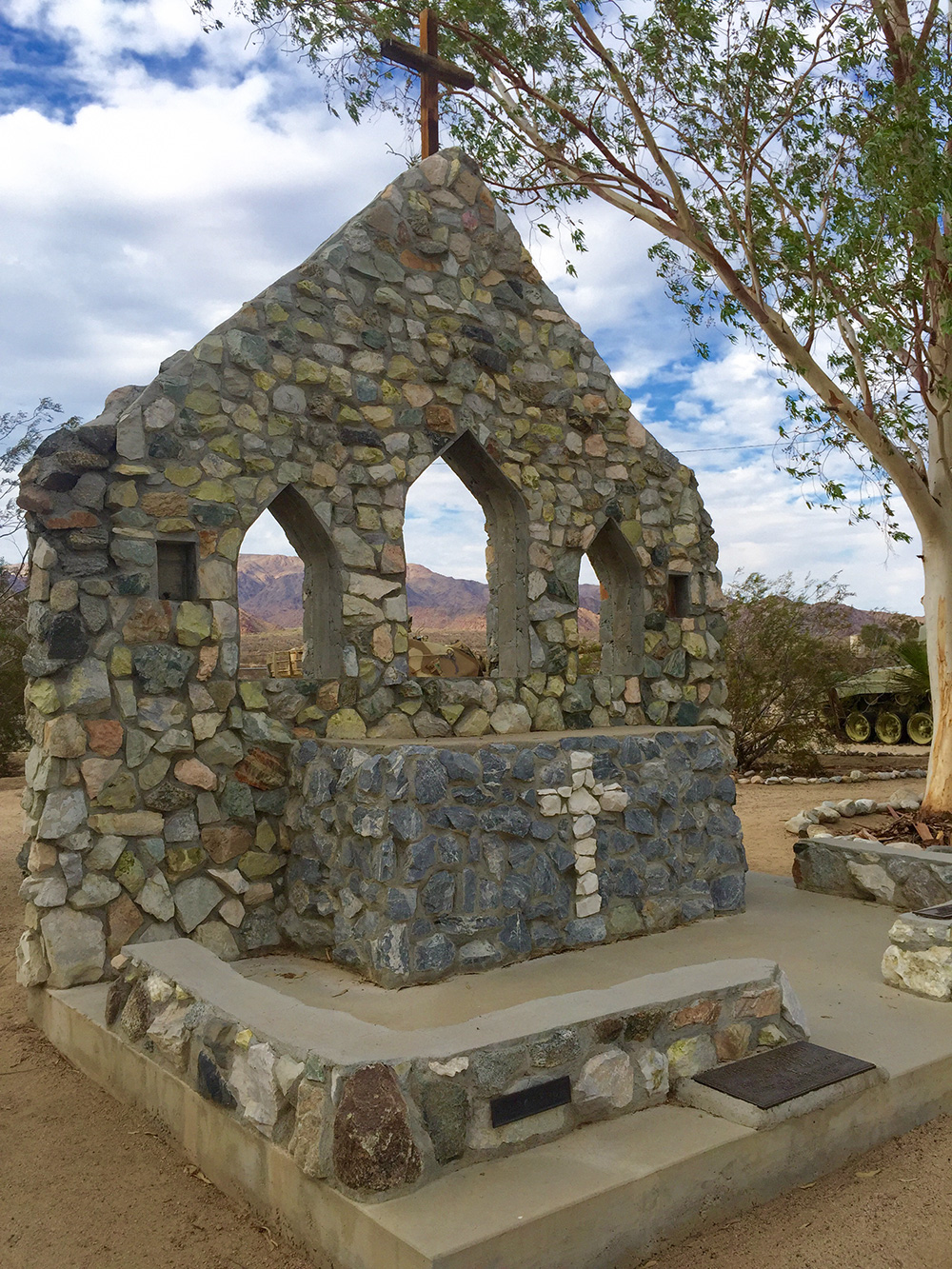 The "Catholic Chapel" or altar where General Patton and many soldiers must have prayed before going off to battle